Please find a summary of articles published this week on Healthy Lifestyles Living Blog.
Monday 7th November Life Coach Principle: Take 100% Responsibility for your Life
Description: Accepting responsibility for your actions and your life is one of the most important aspects of personal development.
Tuesday 8th November Life Coach Principle: Cultivate Constant and Never Ending Improvement
Description: One of the most important factors to succeed in life is to strive for constant and never ending improvement. You need to keep on learning in order to grow and improve the quality of your life.
Wednesday 8th November Life Coach Principles: Get In Touch With Your Inner Mind – Inquire Within
Description: Your subconscious mind is an incredibly powerful resource. It has a wealth of knowledge in all areas of your life; it has all the answers to your every question.
Thursday 9th November Learn To Manage Your Frustrations
Description: Life is full of frustrations. Life sometimes feels as though you are bogged down by that challenges that confront you, and frequently you have a feeling of being overwhelmed. This leads to you being overloaded with an incredibly negative thinking pattern. When you feel like this there is no way you can move forward in your life.
Friday 10th November 8 Ways To Blast Through Your Frustrations
Description: My lesson to you today is don't let your frustrations prevent you from setting goals and living your life to the maximum.
Saturday 11th November Making a Difference in People's Lives
Description: Through my writing and words I set out to enhance the lives of others. I want any of you bloggers, or those considering entering the blogosphere, to know that your genuine and positive words can make a difference in a person's life.
Score Your Way To Good Health - With Our Healthy Lifestyle Plan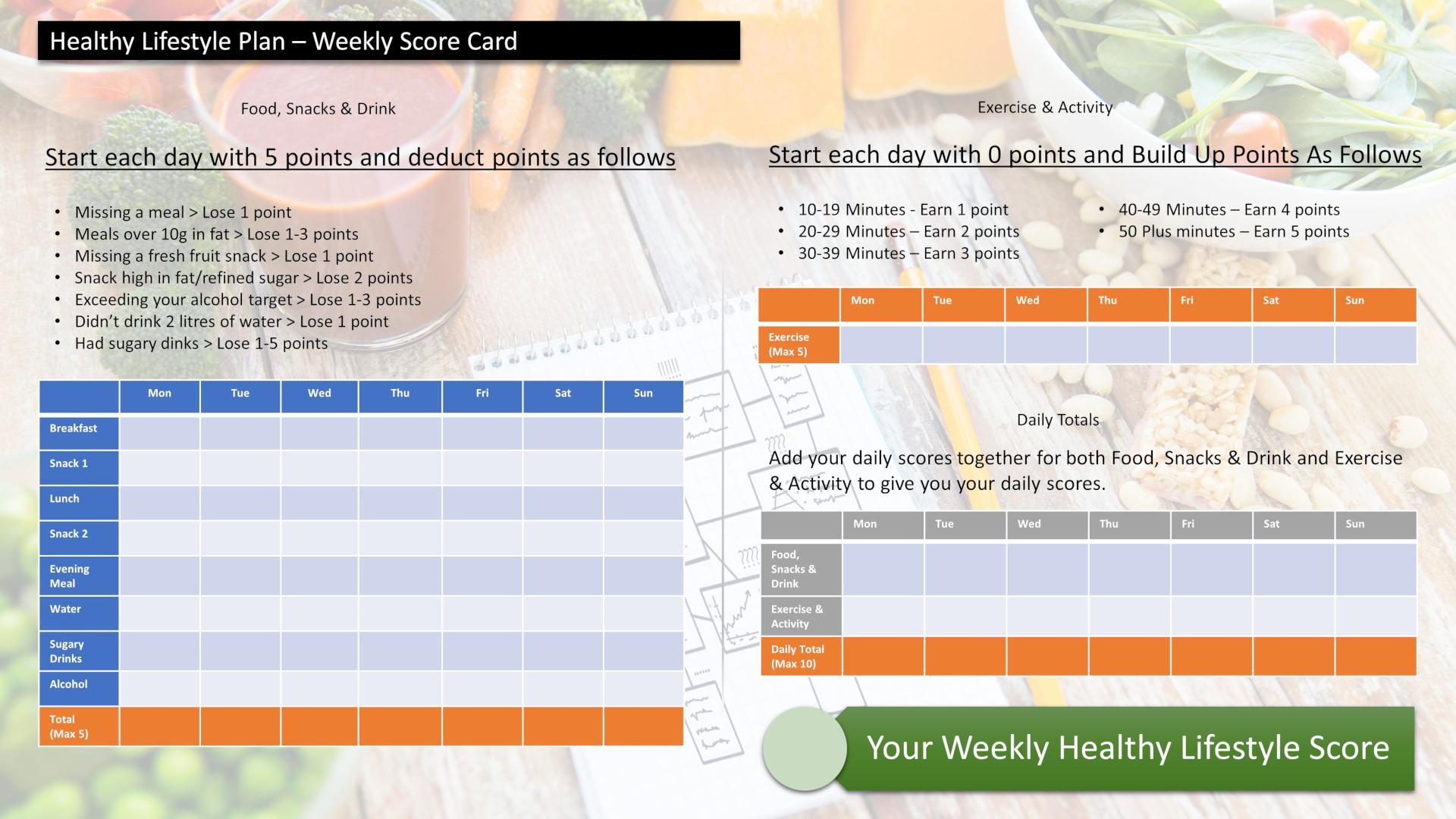 Score your way to good health with our healthy lifestyle plan and it's unique 70 point weekly scorecard!