Banashing Obesity And Ill Health For Over 20 Years
Whether you want to improve your health, gain a renewed level of energy, lose weight, or change your body shape, with our life changing Healthy Lifestyle Coaching program we'll help you stay committed and on track to make your health as good as it can be.
---
Let Me Ask You...
Are you comfortable with your own body and confident you can avoid the things that cause the most wear, tear and aging?
Do you live a lifestyle that places you in the best position to increase your longevity and quality of life?
Are you in control of your own health so you understand what steps to take to live a healthier, younger and zestful life?
Do you know your unhealthy habits that affect your health and challenge your quality of life?
Are you ready to make some permanent lifestyle changes and get fit and healthy for life?
For those of you desperate to overcome your health challenges and master your health and well-being, making changes that last, health coaching will help!
---
Commit to Get Healthy, Stay Healthy
Healthy Lifestyle Coaching is for anyone who cares about their health and longevity and is concerned about how to take care of themselves to feel better and optimize the function of their body.
Despite the fact that there are more resources available to support a healthy lifestyle than ever before, more and more people are struggling with obesity, a lack of energy and illness. Why? Because CHANGE IS REALLY HARD. In fact, permanent lifestyle modification is nearly impossible if you don't have meaningful motivation, a clear and achievable goal, an effective strategy, a support system, and the skills and capability to create change. And that is exactly where Healthy Lifestyle Coaching comes in.
---
Our Services - How we can help you
Healthy Lifestyle Coaching promotes a happier, healthier lifestyle for individuals by providing knowledge, support, easy to implement strategies, encouragement and continued motivation to its clients in order to adopt a healthier lifestyle and control their own personal health.
We will provide guidance and management in the major components of wellness including health, diet, physical activity, stress management, healthy lifestyle practices and perspective.
---
Meet Your Healthy Lifestyle Coach
Hello! I am Larry Lewis a passionate Healthy Lifestyle Coach from County Durham in the United Kingdom. As a health coach I work with people, one-on-one, to help them discover what's sabotaging their health and look at helping them create a healthy lifestyle.
I owned a chain of gyms for nearly 10 years, worked as a fitness instructor and a life coach.
I help people identify their ideal health goals, define a customized plan and guide them in putting the plan into action.
I am passionate about health, fitness, nutrition, and wellness, and truly enjoy sharing that passion with others and helping them lead healthier lives.
Your personalized program will radically improve your health and happiness.
Improving your lifestyle is a gateway to being happier and more balanced in all aspects of your life, and I can help you get there through my Healthy Lifestyle Coaching services. I do not prescribe a one-diet-plan-fits-all mentality, or tell you what you should and should not do, but rather work with you to create lifestyle changes that are sustainable and effective for your body. I believe in eating healthily and living actively leaving flexibility to have fun and enjoy your life, rather than striving for unattainable perfection.
I will help you on your journey every step of the way through customizable coaching programs!
---
Who will this help
…been unsuccessful with previous attempts to make lasting healthy changes?
…lost weight in the past only to gain it back?
…tried a variety of quick-fix diets and/or exercise plans?
…found it difficult to exercise consistently for more than 6 months?
…said that you don't have the time to exercise or eat right?
…purchased equipment, books, DVDs, personal training, gym memberships with limited success?
…been told by a doctor that you should lose weight for health reasons?
...been diagnosed with cardiac risk factors (high blood pressure, high cholesterol, or diabetes)?
…experienced a gradual weight gain over the years, and especially after 40?
…felt that weight loss was a hopeless cause and you are just pre-destined to be overweight?
Health Coaching with Larry offers you the guidance, inspiration and support to make lifestyle choices that work for you and implement lasting changes that will improve your quality of life.
---
Why work with me
Just like going to the gym for the first time and discovering all the different training machines, you need someone to guide you around, to show you what's available, and to help you identify what's best for your unique needs.
I have been working with clients in the arena of health and fitness for over 20 years. So I am an experienced HEALTH coach able to guide you on your journey to living a healthy lifestyle.
---
The Coaching Sessions
In your first session (or single session), together, we will take a look at your health as it stands right now. From there we will determine your health goals for the future and come up with an action plan on how you are going to turn your future health goals into a reality. By the end of this session you will know exactly what it is you have to do to achieve the health goals set out in this session. I use Skype for my coaching calls - its free and easy to use anywhere in the world.
Any additional sessions will follow on from our first session. I will personally be by your side supporting you to achieve the health goals we defined in the first session. I will be your motivator to keep you going as well as be able to help you overcome any obstacles which you may cross on your new healthy lifestyle journey.
All coaching sessions last for one hour (approx).
---
Let's see if health coaching is for you!
The 30 Minute Introductory Session
A Wide Selection Of Times To Suit You
Absolutely NO Obligation To Continue
Yes! It's 1003.000000ree Of Charge
How To Take Me Up On My Offer
The 30 Minute Introductory Session
The introductory session is not a full coaching session. Instead, it's a great opportunity for you to meet and chat with me and see where you are in life right now with regards to your health and where you want to be as well as how I can help you. More importantly you will be able to see if I am the best health coach for you.
It's important you feel comfortable during your coaching sessions in order for you to achieve maximum results. Although I do state that the introductory session is a free 30 minute session if it takes longer then that's okay. Like I say, choosing your health coach is an important decision and I want you to know you have made the right choice.
A Wide Selection Of Times To Suit You
When booking on-line I have selected the best times that suit me. If you are unable to find a day and time which is convenient for you then please do not hesitate to contact me either by phone or through my contact us page by email. I am more than flexible when it comes to serving my health coaching clients and I am sure we will be able to come to a suitable arrangement.
Absolutely NO Obligation To Continue
You are under NO obligation to take up any coaching package after your free introductory session has ended. There will be no sales presentation or any kind of "upsells". This session is about how I can help you, NOT what I can sell to you!
Yes! It's 1003.000000ree Of Charge
I offer the introductory session absolutely free of charge as a no risk guarantee to my health coaching clients. I understand that purchasing a health coaching package can be very daunting especially when you are making a purchase online. This way you will know you're in safe hands with me as your life coach.
How To Take Me Up On My Offer
We can connect either by Skype or by phone and make a start on changing your life together today! Call me on +44 (0) 1388 342 123 to book your health coaching session. It really couldn't be easier to get started.
30 Minute Session
No Obligation!
100% FREE
---
100% No questions asked guarantee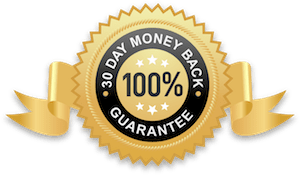 Don't forget the 'results' Guarantee: If you aren't seeing results you expect in 30 days or less, the coaching is free! We will refund the full purchase price no questions asked.
So what are you waiting for? I'd say now is a pretty good time to start looking at changing your health for the better. Remember, the biggest risk to your health is doing nothing…