Please find a summary of articles published this week on Healthy Lifestyles Living Blog.
Sunday 12th February 2012 The Secret to Success Through Your Passion by Loddy Micucci
Staying passionate about what you do is the trigger for working towards your inner greatness.
Monday 13th February 2012 We're Joining the Dot Com Lifestyle by Larry Lewis
So I know we have been blogging at Healthylifestylesblog now for about 20 months. But the truth is that Neil and I have decided that it was time to make some changes.
Tuesday 14th February 2012 Passion to Succeed by Loddy Micucci
Passion to succeed is about perseverance. What drives me to continue looking for my passion? At times it seems like I am walking a tightrope with my bank balances. The security of my steady income from my teaching career is no longer there. No more holidays, no more holiday pay, no more bonuses, no more sick pays! It seems like a lot to give up in search of my passion to succeed. So what is the drive to keep going?
Thursday 16th February 2012 Can online marketing and blogging coexist? by Loddy Micucci
It has been a journey of discovering my passion and finding a way to become very successful on line. Why limit yourself? The internet allows you to have world wide partners and customers. The scope of this blows me away as I blog and make relationships with people from every part of the globe.
Friday 17th February 2012 Integrity As A Blogger And Business Owner by Larry Lewis
I absolutely love empowering others through personal development. It definitely doesn't get any better than this. And I would do nothing to lose my readers trust or their belief in me. My mission in life is to educate, empower, and inspire others so that they, too, can live the life of their dreams.
Saturday 18th February 2012 Give It Your All Or Give It Up by Larry Lewis
I want you to look at what you are doing. Take a long, hard look. Are you really putting it all in? Do you commit 100 per cent emotionally, mentally and physically to what you do?
Score Your Way To Good Health - With Our Healthy Lifestyle Plan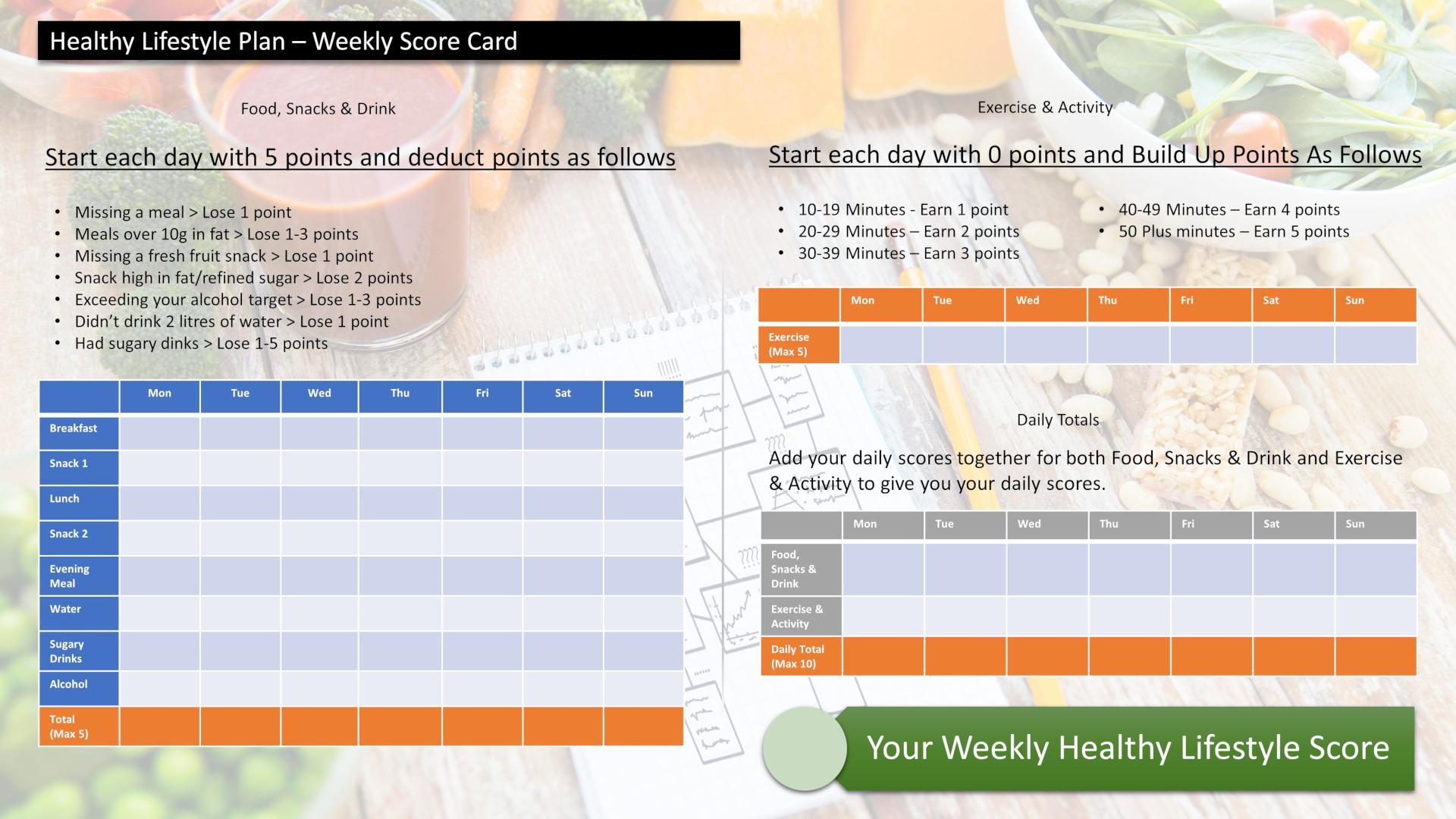 Score your way to good health with our healthy lifestyle plan and it's unique 70 point weekly scorecard!