Please find a summary of articles published this week on Healthy Lifestyles Living Blog.
Monday 16th January 2012 Life's Simple On Switch – Your Inner Voice
Questions have great power but only when you have the resources to provide the answers. The right question asked and freeing your inner voice to answer can change the direction of your life.
Tuesday 17th January 2012 How to declutter your mind | inner voice
Written by Loddy Micucci. How to declutter your mind is about removing negativity from your subconscious mind. This will allow you to focus to find your inner voice.
Wednesday 18th January 2012 Lack Of Confidence – Time To Change
This article is in response to a readers question about how to deal with a lack of confidence. Please know you are not alone. Many people experience a lack of confidence at one time or another, and many more constantly struggle with the difficulties that a lack of confidence can bring.
Thursday 19th January 2012 What should I do with my life
So many people in life ask what should I do with my life? You can find the answer to this question and get yourself on the right path!
Friday 20th January 2012 Don't Go On A Diet – Change Your Lifestyle
Everywhere I look people are dieting but I am telling you now don't go on a diet, change your lifestyle instead!
Friday 20th January 2012 Writing Gluten and Allergy Free Recipes
Written by Mary Hudak-Collins. Writing Gluten and Allergy Free Recipes – offering a brilliant opportunity for other bloggers to share their gluten and allergy free recipes
Saturday 21st January 2012 Positive Mindset and Success
The fact is that everyone can have a better life but they don't necessarily realize that they themselves are the key to their own success.
Enjoy your Sunday

Score Your Way To Good Health - With Our Healthy Lifestyle Plan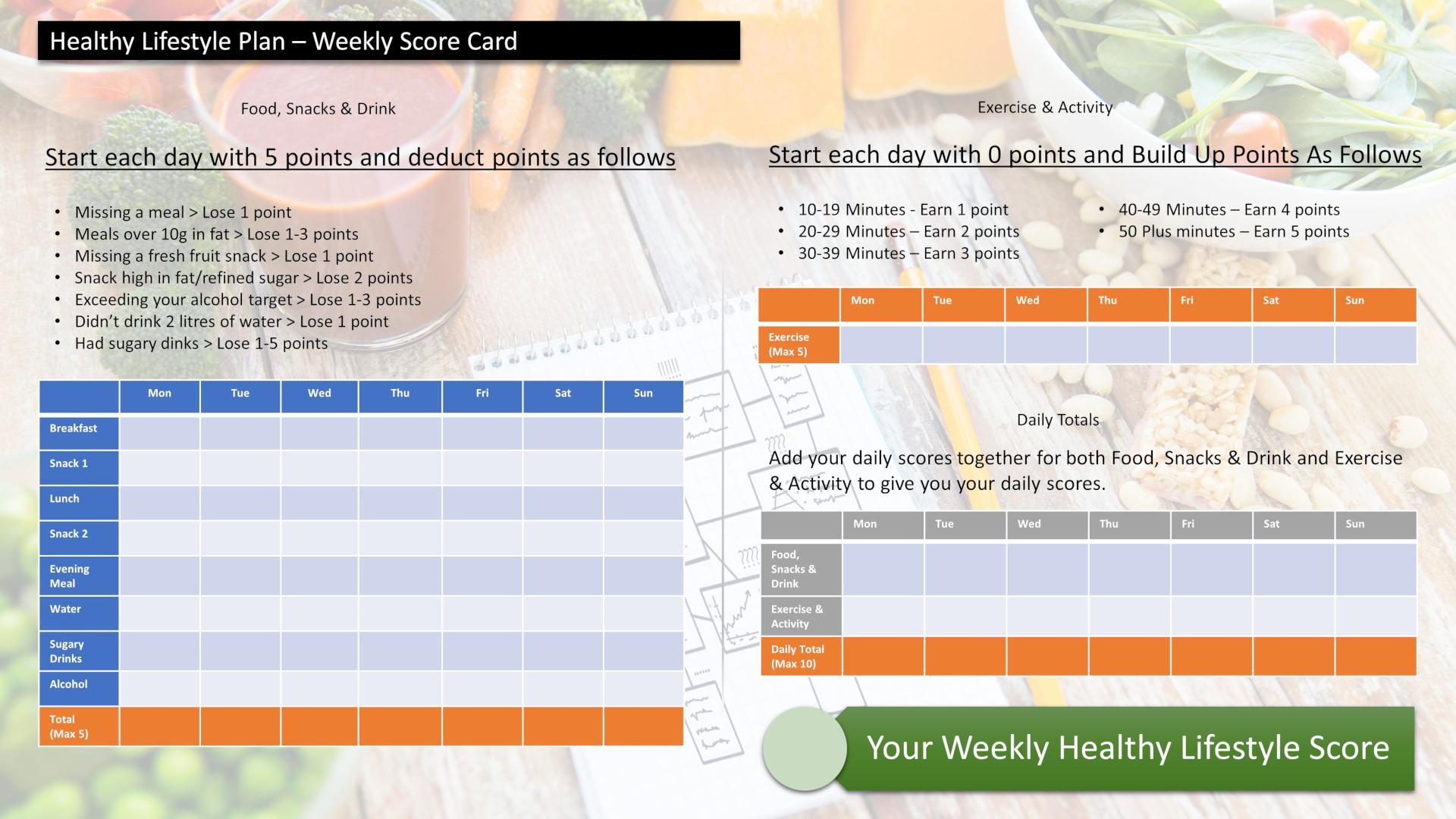 Score your way to good health with our healthy lifestyle plan and it's unique 70 point weekly scorecard!