Here's a recap of blog posts you may have missed this week:
Monday 17th September: Having Faith In Yourself
All of us have a dream, don't we? We all have dreams, no matter how big or how small. We all have them and we shouldn't let anyone stand in the way of us reaching our goals. Doing so will dishonour our dreams and make us look like idiots for even believing in them.
Tuesday 18th September: Not Taking Responsibility
We as human beings often show a terrible weakness by not taking 100% responsibility for ourselves, our behaviour or our actions. You are solely responsible for all the choices in your life. So you are doing yourself no benefit by looking to blame others or circumstances for the things that are not right in your life.
Wednesday 19th September: Find Time For Fun and Happiness
While working hard is a necessity of life, few people at the end of their lives wish that they'd put in longer hours at the office. Instead, they wish that they spent more time with their friends and family, engaging in activities that made them happy. My career is important to me, real important. My business drives me, excites me, motivates me to keep going day after day, but never at the cost of making time for fun and happiness.
Thursday 20th September: 10 Traits to Improve Your Life
Do you have some personality trait, quirk or habit that you would like to change? Perhaps you've realised that to get the most out of life requires you having the right characteristics in your make up. If you want to succeed in life you have to acquire the right personality traits.
Friday 21st September: 7 Ways To Pick Yourself Up When You're Down
Life can be full of big concerns, from bills needing to be paid, conflicts with people, deadlines at work, problems with your car, the list goes on and on… it's how we perceive in our minds the things happening in our lives which determine how we handle them and how in general our lives map out.
Saturday 22nd September: Intrinsic or Extrinsic Motivation
Are you somebody that is motivated by intrinsic or extrinsic motivation factors? Are you someone that generally finds yourself highly motivated or are you more often than not down in the dumps?
I hope you've enjoyed our blog articles this Week at Healthy Lifestyles Living.
Larry Lewis
Score Your Way To Good Health - With Our Healthy Lifestyle Plan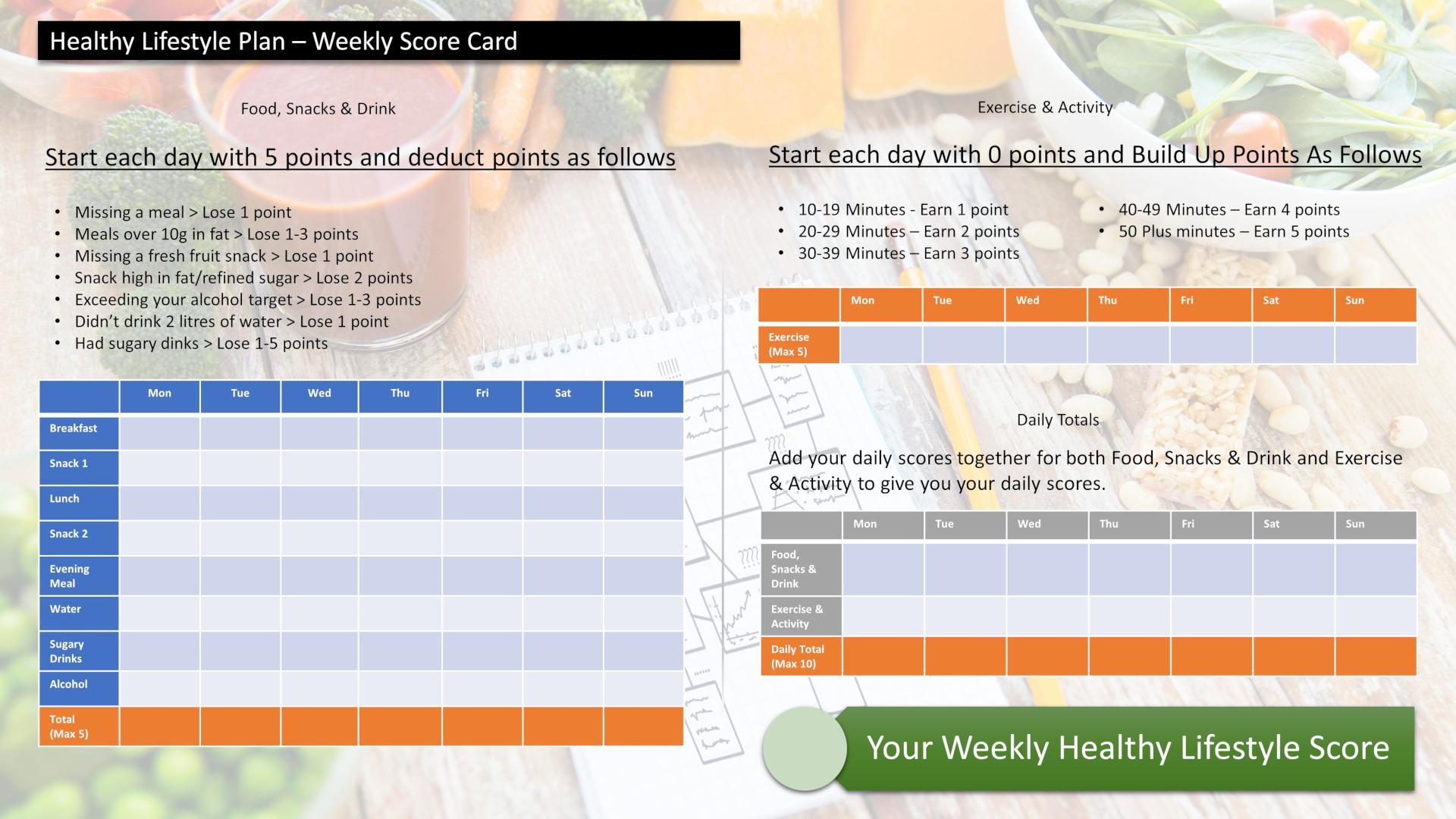 Score your way to good health with our healthy lifestyle plan and it's unique 70 point weekly scorecard!