Monday 17th October Relaxation Technique Three: Meditation
Description: Daily meditation will help you achieve a clearer mind and deeper relaxation, assisting your bodies natural healing processes and elevating your mental, emotional and physical health. By practicing meditation on a daily basis you will be able to alleviate tension and further benefit from relaxation as well as prevent the build up of stress within you.
Tuesday 18th October Relaxation Technique Four: Visualisation
Description: You can use the power of visualisation to help you improve every area of your life. It is a power you use every day, whether you are conscious of it or not. With the conscious and effective use of visualisation you can fill your life with success.
Wednesday 19th October Relaxation Technique Five: Get into Centre
Description: Centreing is a method of getting your body and mind into peak state and therefore generating peak performance in everything you do.
Thursday 20th October Relaxation Technique Six: Mental Imagery
Description: When you picture soothing mental images in your mind, your body will benefit through being physically relaxed. To make this relaxation most effective, you need to bring all the five senses into your image: touch, sight, smell, taste and sound.
Friday 21st October I'm one HOT guy!
Description: If you want to build trust, whether in personal relationships or in business, I believe the traits of honesty, openness and transparency are absolutely essential.
Saturday 22nd October Get Yourself Up, Dust Yourself Down, And Move On
Description: When things go wrong, it's ok to spend about 10 minutes sitting around reeling in stunned disbelief. It's also ok to run through your mind to find things that you think might have caused this situation to happen. But then it's time to consider your options in as calm away as possible. Don't let this keep you down, where is it going to get you?
Enjoy your Sunday!
Score Your Way To Good Health - With Our Healthy Lifestyle Plan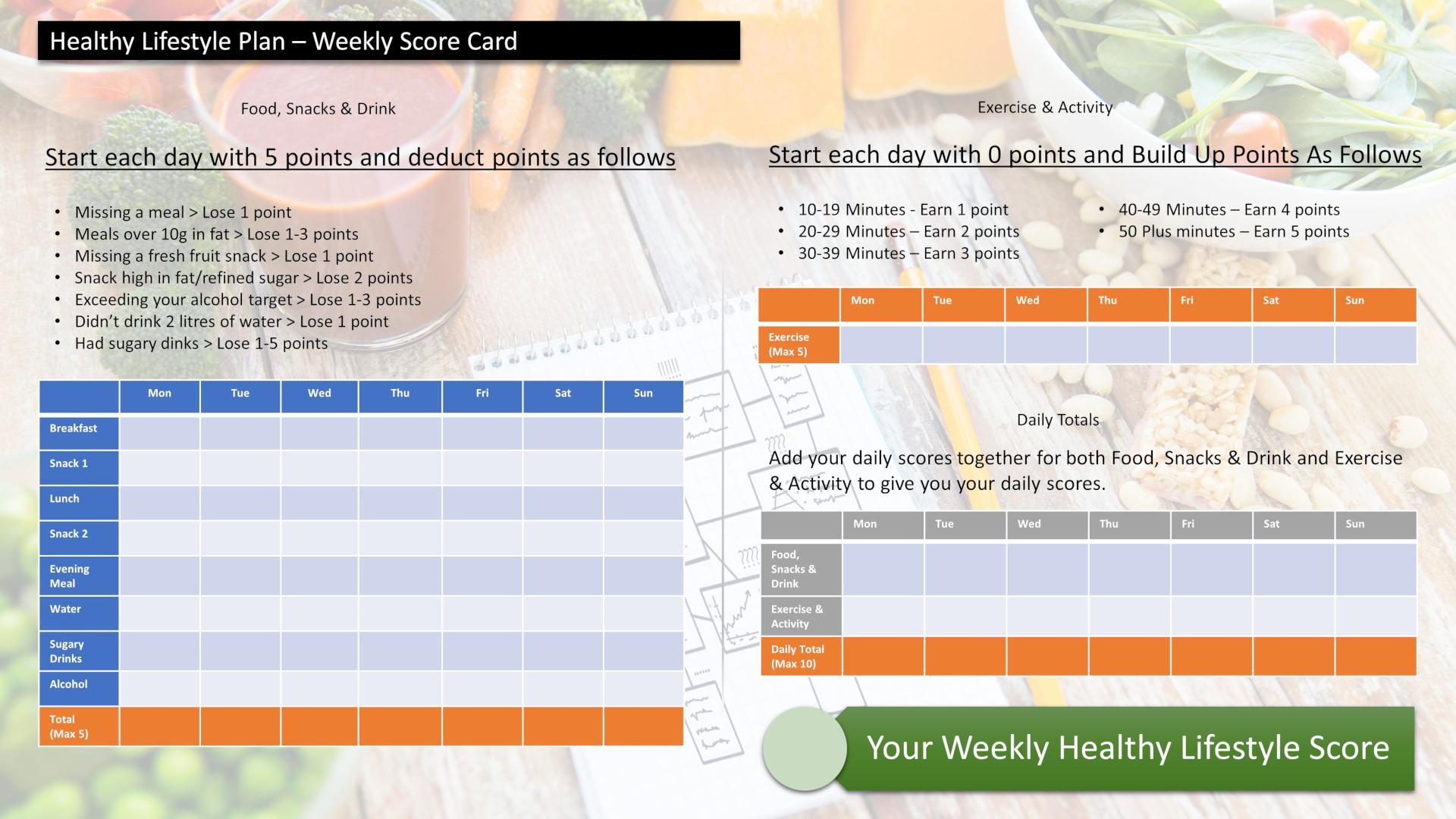 Score your way to good health with our healthy lifestyle plan and it's unique 70 point weekly scorecard!