Monday October 31st Rules of Life: Live a Life You Can Be Proud Of
Description: When you are proud of yourself you will find yourself building up your self-esteem in a great way. Even better, you will find it easy to have passions in life, and set good examples for others. A great thing for a parent, leader and as a human being.
Tuesday November 1st Motivational Video
Description: Since my blog is all about personal development, I enjoy the opportunity to share with you motivational videos on a Tuesday, hoping that they may give you some inspiration to move your life forward in a positive way.
Wednesday November 2nd Completing all your urgent and important work
Description: Stephen Covey in "The Seven Habits of Highly Effective People" classifies the things we need to do by whether they are important or urgent. He recommends that we prioritise tasks that are 'important but not urgent'. Urgent means it's demanding our attention (NOW!) Important means it's worth doing.
Thursday November 3rd Get in control of your habits
Description: Your life in a big part is being driven by your habits and if you want to improve the way things are, you are going to have to change your habits.
Friday November 4th Be one of life's Winners!
Description: Man's winning attitude is dependent on his ability to think. All successful people use positive thinking to improve their lives and control their own destiny. Only you can take the initial step toward the unleashing of the power within your own mind.
Saturday November 5th I Love Mentoring
Description: Mentoring is a process to help people achieve what they want to achieve in their lives. My love affair with mentoring began many years ago
Score Your Way To Good Health - With Our Healthy Lifestyle Plan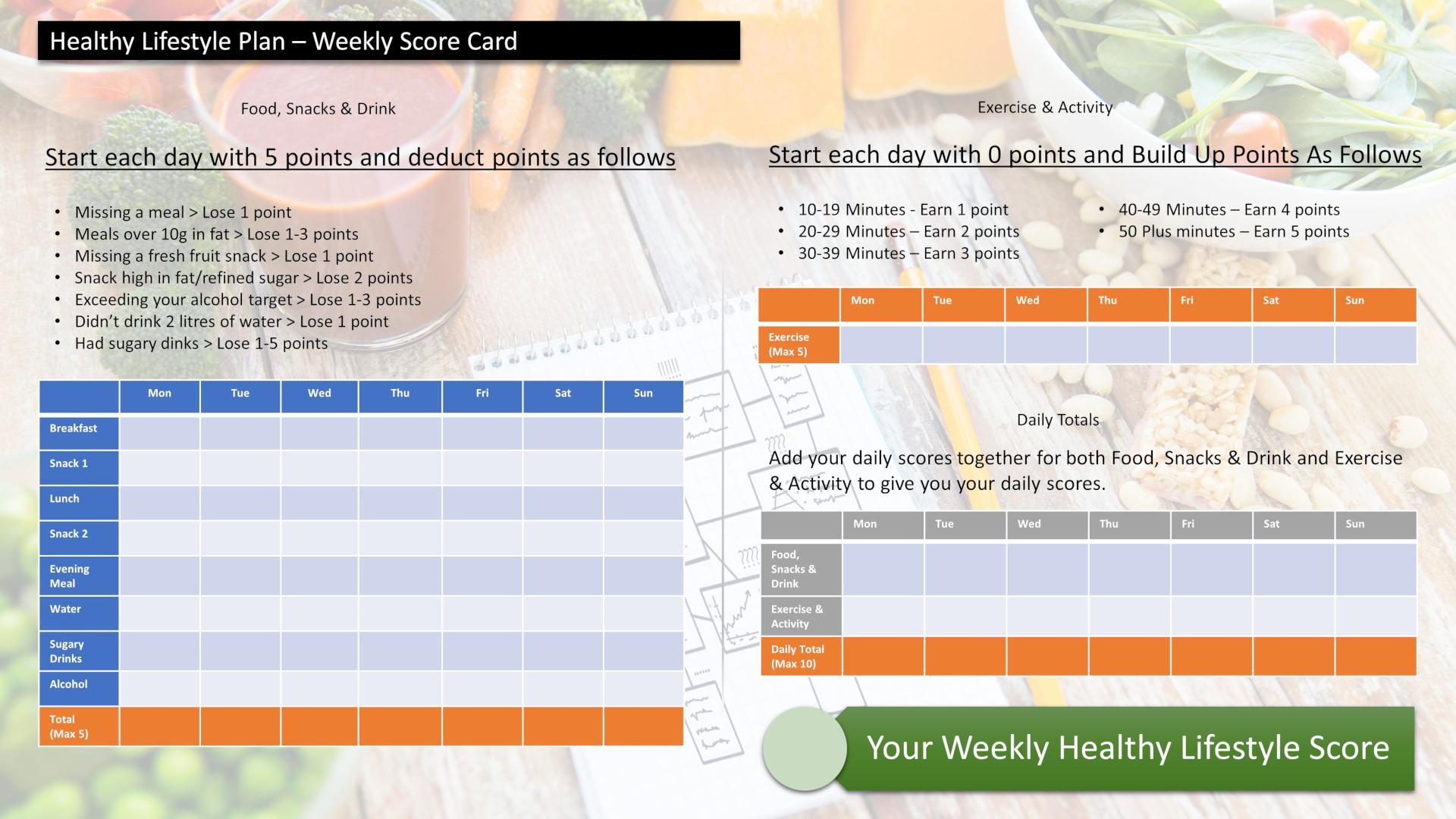 Score your way to good health with our healthy lifestyle plan and it's unique 70 point weekly scorecard!