Over the last several years, I have watched the interest in gluten free foods increase. So, where do we eat? Whether it is because yourself or family member has been diagnosed with Celiac, or an individual has decided for personal reasons to go gluten-free, the Gluten-free diet trend has been on the rise.
When my daughter was first diagnosed in 2009, gluten free foods were limited in our local grocery store and most purchases needed to be made in Health Food stores. Now, more and more grocery stores are incorporating areas of their store as a "Health Food' section, providing gluten and allergy free foods along with specific foods for other diet restrictions as well.
Along the way, restaurants have been jumping on the band wagon, offering gluten-free menus and most recently, hotels have begun to include gluten-free itemson their menus and in their dining rooms. This is a wonderful advancement and it is owed to the push for increased awareness by individuals and associations all over the world.
Even with the increasing gluten free items on menus, individuals who live with Celiac and food allergies still run into difficulty when trying to find somewhere to dine out. Preparing meals with these diet restrictions present a problem to any chef of any restaurant. Needless to say, we do not enjoy the pleasures of restaurant dining as often as we would like. Outback Steakhouse seems to be the one restaurant in our area that meets the needs of a gluten and food allergy diet. When we arrive, we make sure to share our diet restrictions with the hostess, and shortly after we are seated and receive our menus, we are visited by the manager. He joins us at our table and talks with our daughter about her diet restrictions. He then points out the menu items that meet her needs. Of course, we bring along vegan butter, almond milk, and any condiments we expect she will need. But it is refreshing for her to be able to enjoy a meal away from home.
I foresee, as with gluten-free, food allergens will also be eliminated from meals and eventually offered at restaurants as well as hotel chain kitchens. This is still all very new to individuals who are not living with it on a daily basis, but we hope to someday be able to visit a restaurant and choose a meal from a menu without concern of allergens or cross contamination.
I realize that different restaurants, depending on their location, may offer a gluten-free menu that we don't have in our area. If you have a restaurant close by you that offers a menu of gluten-free items, please share their information in the comments section.
Score Your Way To Good Health - With Our Healthy Lifestyle Plan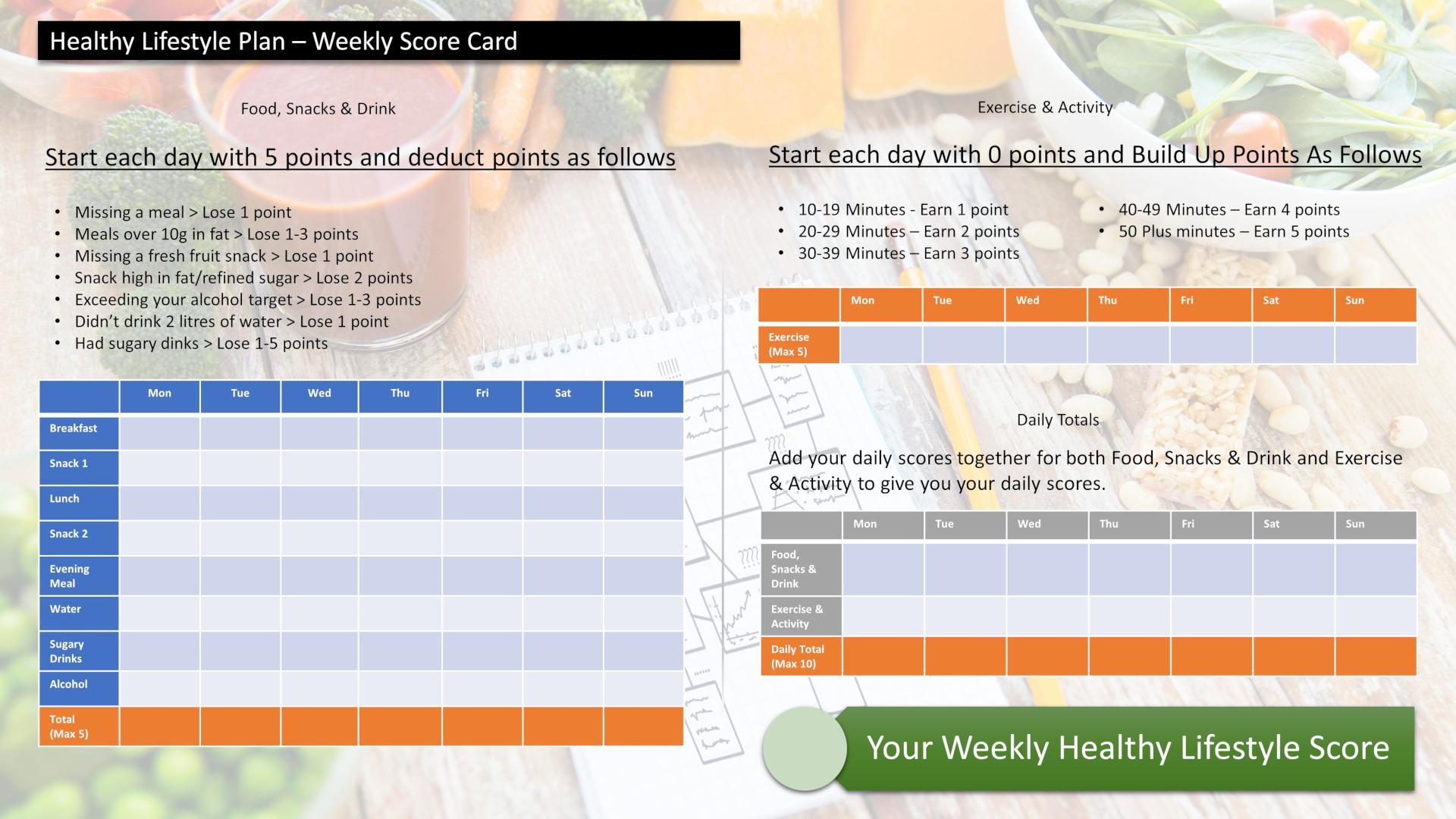 Score your way to good health with our healthy lifestyle plan and it's unique 70 point weekly scorecard!