Please find a summary of articles published this week on Healthy Lifestyles Living Blog.
Monday 30th January 2012 This Week's Motivational Video
Nature is something that can inspire everybody. You can't help find inspiration from nature?! Watch this video from the BBC Planet Earth Series, this takes a look at the wonder and majesty of God's creation, set to the song, "Creation Calls" by Brian Doerksen.
Tuesday 31st January 2012 Dare To Dream, It's Your Opportunity For A Better Future!
Dreams never die, they just lie dormant inside. You know deep down inside of you that you still hold on to a dream or two and it still stays alive in your heart.
Wednesday 1st February 2012 Helping Others Succeed
What can you do today to help someone else succeed? Who could use your help right now? Make an effort to reach out to someone, and be that "breath of fresh air" that they need right now.
Thursday 2nd February 2012 Top 10 Commenters of January 2012
I have to say I'm pretty excited to announce my first top commenter. As our way of saying thank you we will be extending a small gesture of our appreciation, and the Top Commenter for each month will be recognised and rewarded with a free one-month 125×125 ad banner on this blog.
Friday 3rd February 2012 The Silva Life System
The Silva Life System is a personal empowerment program designed to unleash the power of your mind, which will in turn benefit all areas of your life.
Saturday 4th February 2012 Personal Development Being Flexible and Adaptable
Personal growth MUST be a priority in your life. You must never stop learning. You must never stop growing. You must never stop adapting to the changes around you.
Score Your Way To Good Health - With Our Healthy Lifestyle Plan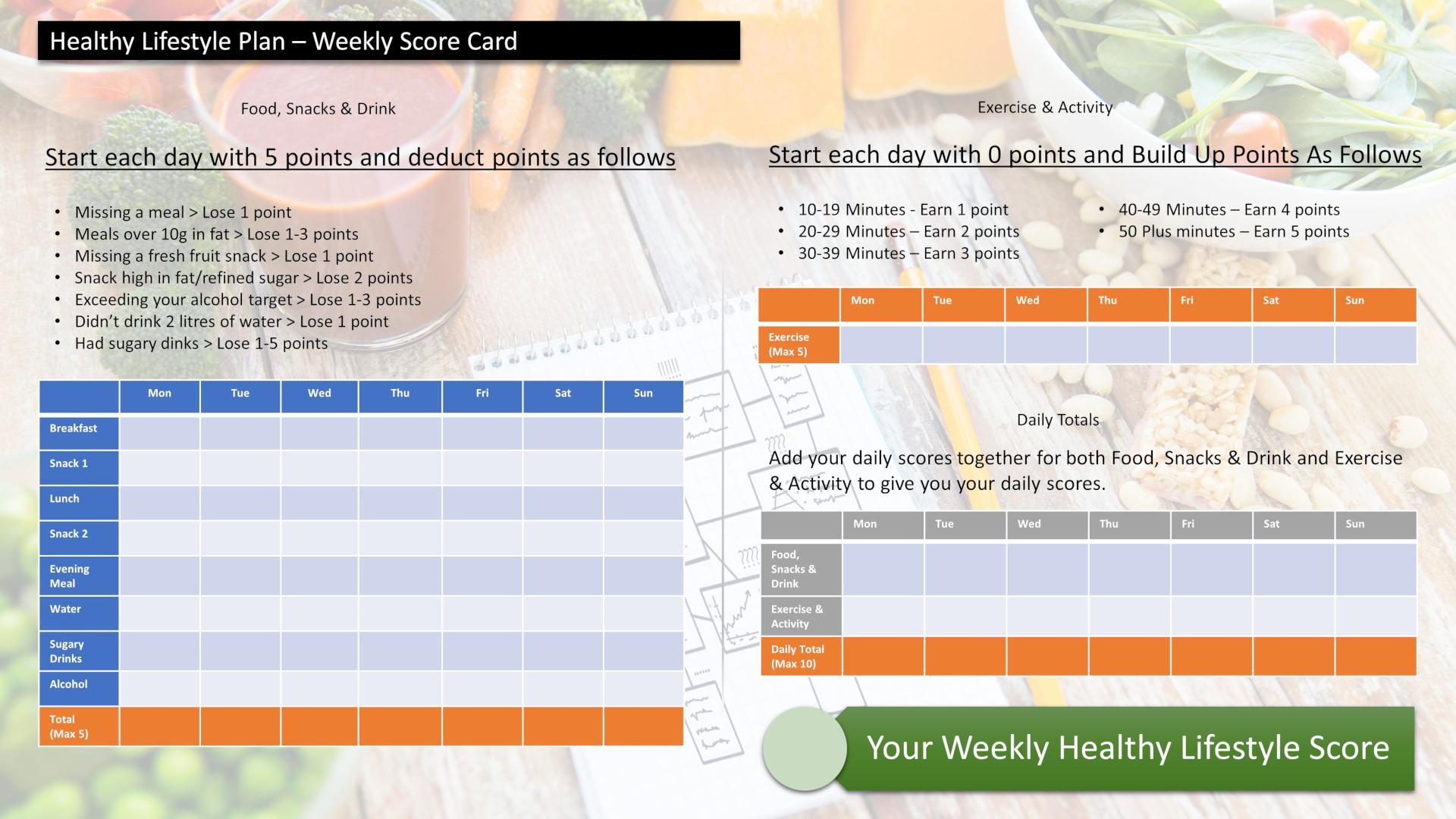 Score your way to good health with our healthy lifestyle plan and it's unique 70 point weekly scorecard!