Please find a summary of articles published this week on Healthy Lifestyles Living Blog.
Monday 12th December Healthy Lifestyle Living
Description: Taking control of your life or a particular part of your life where you want to make an impact, and living a healthy lifestyle doesn't have to be hard. It just takes the motivation to change our bad habits into good, healthy ones, and to keep learning.
Tuesday 13th December A Good Low Gi Diet Plan
Description: The best diet plan I know is a low gi diet plan. The best news for you, is that from January I will give you access to The Gi Diet totally for FREE. So if you are planning to shed the weight in 2012 keep following the Healthy Lifestyles Living Blog and you will have access to all the information you need to lose all the inches you want.
Wednesday 14th December The Time Is Now!
Description: Time is all you have. When you finally master your time you master your life. So isn't the wisest thing to just get started now?
Thursday 15th December Helping Others on the Road to Success
Description: I believe, in fact I know success comes from the conscious use of ourselves in the service of others. Not as slaves though. Using our talents, skills, knowledge, and passions to inspire, motivate and show others the way.
Saturday 17th December Healthy Lifestyle Living and Personal Development
Description: The mission of Healthy Lifestyle Blog is to inspire individuals to incorporate healthy lifestyle living and personal development techniques in everyday life.
Score Your Way To Good Health - With Our Healthy Lifestyle Plan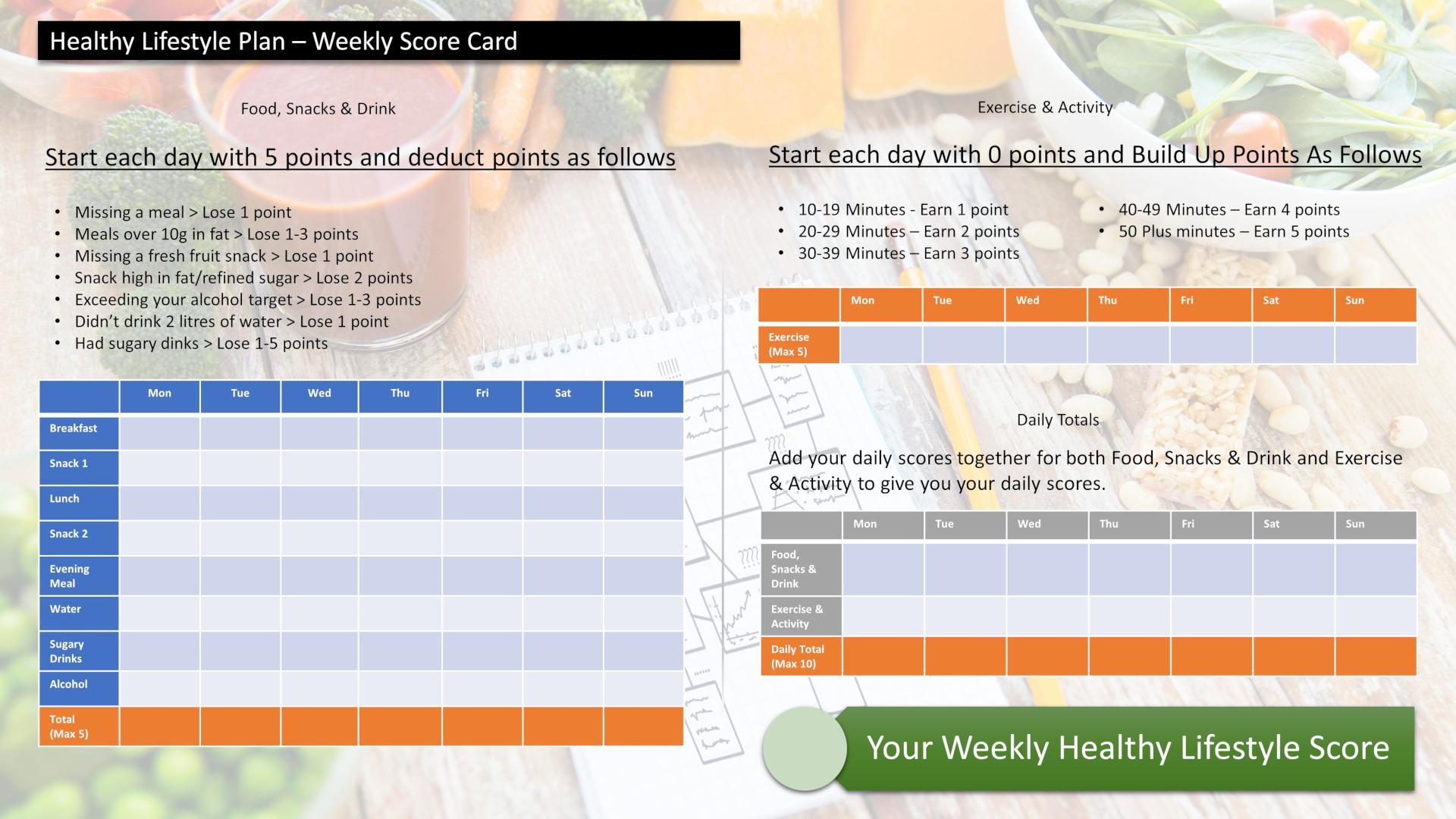 Score your way to good health with our healthy lifestyle plan and it's unique 70 point weekly scorecard!