Please find a summary of articles published this week on Healthy Lifestyles Living Blog.
Monday 21st November Symptoms of Stress
Description: There are so many different symptoms of stress in the world today, and these symptoms can show in so many different ways. Until you learn to spot the symptoms of stress, you have no hope of combating stress itself, because you won't even recognise you have it.
Tuesday 22nd November The Power of Love!
Description: YouTube Tuesday, adopted from Josh at Its Tiger Time, is a fun day set aside for sharing your favourite video. Feel free to join in each week and see how creative we bloggers can be.
Wednesday 23rd November How To Live A Healthy Lifestyle
Description: There are many ways to relieve stress, from going for a walk to eating right. What follows is a list of 10 practical and down-to-earth strategies which I have found helpful over the years for both myself and my clients.
Thursday 24th November A Positive Attitude Is Everything
Description: Let me tell you something that I know you've read hundreds of times before. A positive mental attitude is closely associated with success in almost everything you do. Yep I thought so, 'yea right' I imagine you are saying, 'tried that, doesn't work.'
Friday 25th November Top 10 Stress Buster Articles from Healthy Lifestyles Living
Description: Through this blog at times I give you the tools and techniques to manage stress effectively. Today let me provide you with some links to some of the articles where I've written about some of these:
Saturday 26th November Make the most of the Weekend
Description: When was the last time you can say you truly loved your weekend. Where you took two full days at the end of a long work week and not only had loads of fun but you completely recharged your batteries.
Score Your Way To Good Health - With Our Healthy Lifestyle Plan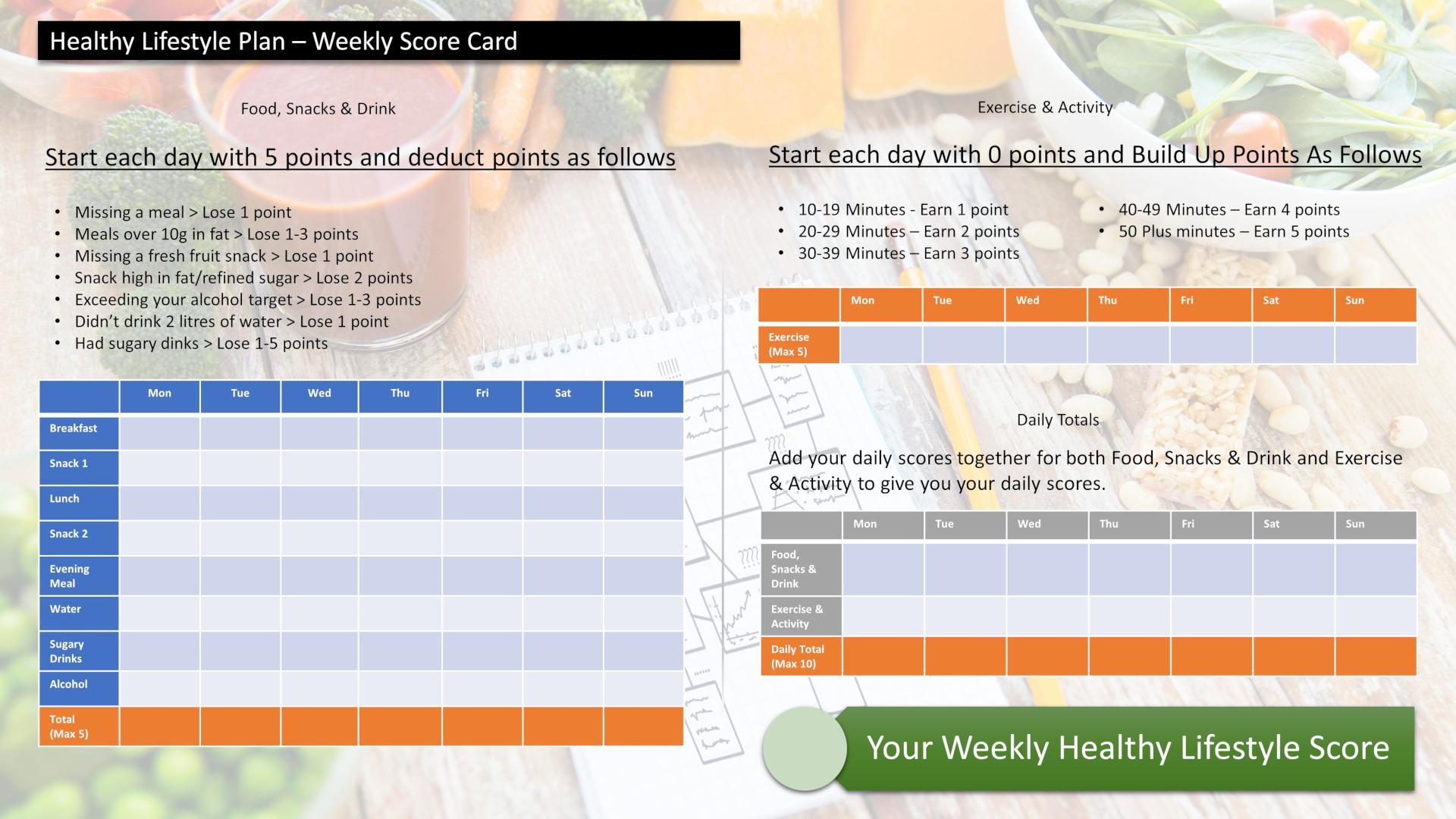 Score your way to good health with our healthy lifestyle plan and it's unique 70 point weekly scorecard!