YouTube Tuesday, adopted from Josh at Its Tiger Time, is a fun day set aside for sharing your favourite video. Feel free to join in each week and see how creative we bloggers can be.
If you participate, remember to leave your YouTube Tuesday link at Its Tiger Time as well as all the blogs you visit.
Today I have been inspired by a quote I read on Sparkle Me Zen:
"For small creatures such as 'we' the vastness is bearable only through love" Carl Sagan
One of my clients once asked me what gives us human being's the most power.
The formula for life can be very simple. True loves allows us to commit to something bigger than our lives. My love for my two daughters ensures I always remember who I am and what I'm here to do. As a personal development blogger and human being I see my life as an opportunity to open new ways, to light up new paths, and to kindle lamps for my fellow man.
It seems that too many people allow their lives to suffer by forgetting the simple things, the simple truths, the simple commitments that give their lives meaning, and that connect them to something beyond themselves. Love gives our lives a strength and beauty that shines in the darkest hours.
"Love is stronger than death. Love outlasts death. Love gives you the strength to endure, to go on, to start over, to rebuild, to rekindle your soul. Love gives you meaning in the face of death. We know that love is stronger than death". Rabbi Bill Berk
Love propels people to greatness, and your starting point … well that is to love yourself!
Score Your Way To Good Health - With Our Healthy Lifestyle Plan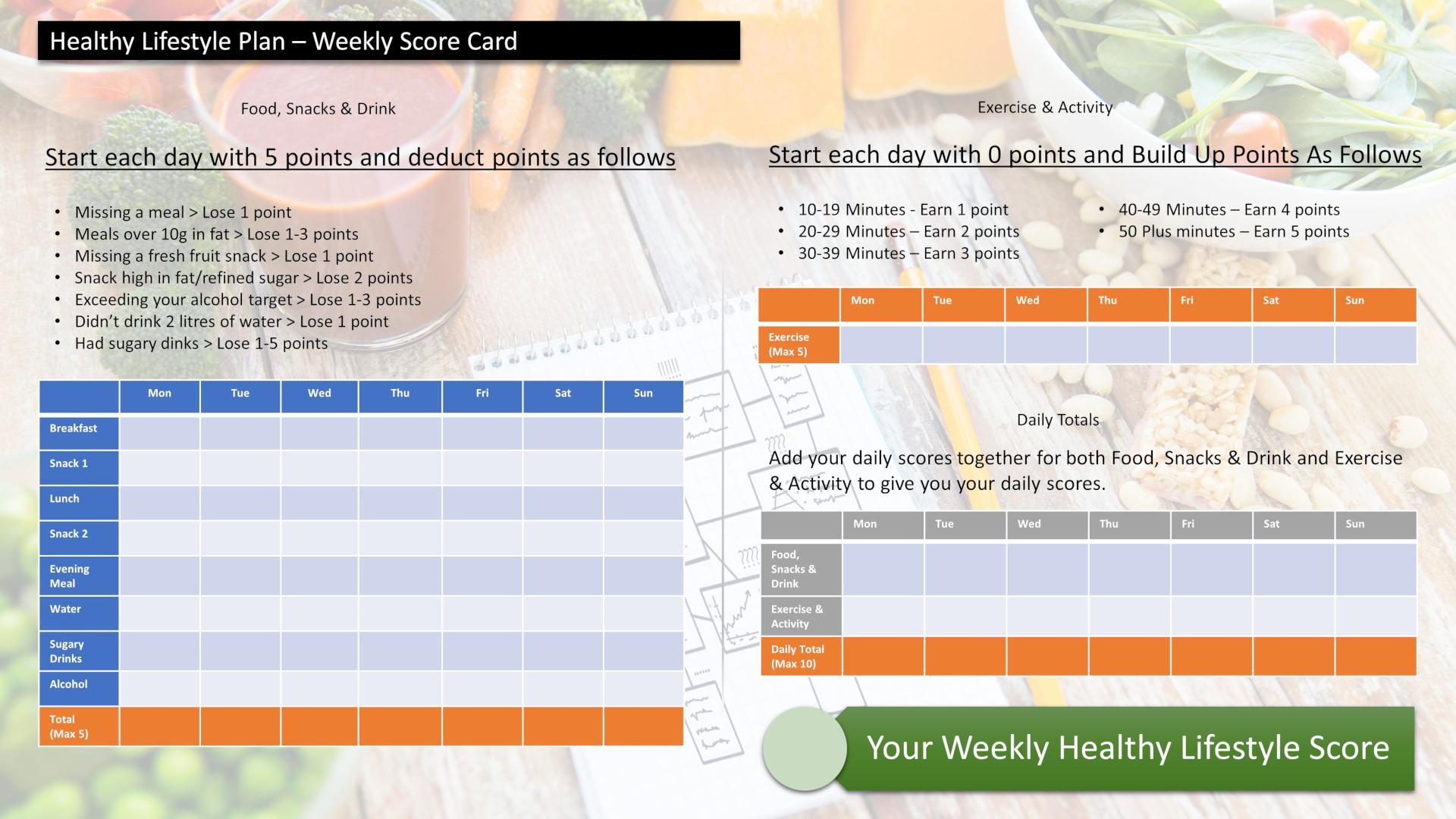 Score your way to good health with our healthy lifestyle plan and it's unique 70 point weekly scorecard!