Here is my healthy tip for Easter, and that is to feel no guilt over eating your Chocolate Easter Egg. Before I explain, may I just wish all our readers a happy and healthy Easter.
Most holidays are associated with certain foods. Christmas is a time for turkey and all its trimmings, but Easter is mainly thought of in food terms as the time for Easter Eggs, made of lovely smooth Chocolate.
How could you possibly escape the build-up of craving your chocolate egg when every aisle in your supermarket has them on a plinth tempting you to buy them? Go on admit it. You not only got all your family an egg, you also bought one for yourself, but it didn't last to this weekend.
Well it is Saturday today. Tomorrow I'll be around the family giving them their eggs. I'll get one or two back I'm sure (hint, hint). So what am I to do? I'm strictly adhering to my Healthy Lifestyle Plan and have been all year. I'm eating sensibly and exercising every day. Would I really want to feed myself such bad, unnecessary calories? The answer may surprise you. I will be eating my Easter eggs, I will love every mouthful. You see I have a healthy lifestyle, and if once in a while I want to be bad then why not. It won't hurt me. Monday I'll be back to the gym and eating well.
I have lost over a stone and a half this year so far. I am determined to once and for all get rid of every extra pound that I put on through my period of ill health. So my Easter egg will be consumed, probably way to fast with a smile on my face. The reason for that is I'm happy because I'm completely in control of myself now. I choose what I want to eat, when I want to eat, and the same with exercise. I've also cut out all my bad unhealthy habits, so I am doing the best for myself. This is simply a treat for me to enjoy.
No diet or healthy lifestyle plan should mean you have to miss out on treating yourself and occasionally indulging in a bit of naughtiness like an Easter egg. Do what you want, once in a while, and then get back on track the next day.
So my hope for you this Easter is you get to spend time with friends or family that you enjoy a fantastic long weekend, and yes you get spoilt with a scrumptious Chocolate Easter Egg. Don't feel guilty, just remember my healthy tip for Easter where I tell you to eat it, so blame me. Enjoy every mouth fall because it's another year till you get another one.
Enjoy your Easter Weekend and at the end of it make sure you either get back to your healthy lifestyle or you begin to implement one. If you need help read my completely FREE Beginners Guide to a Healthy Lifestyle.
Score Your Way To Good Health - With Our Healthy Lifestyle Plan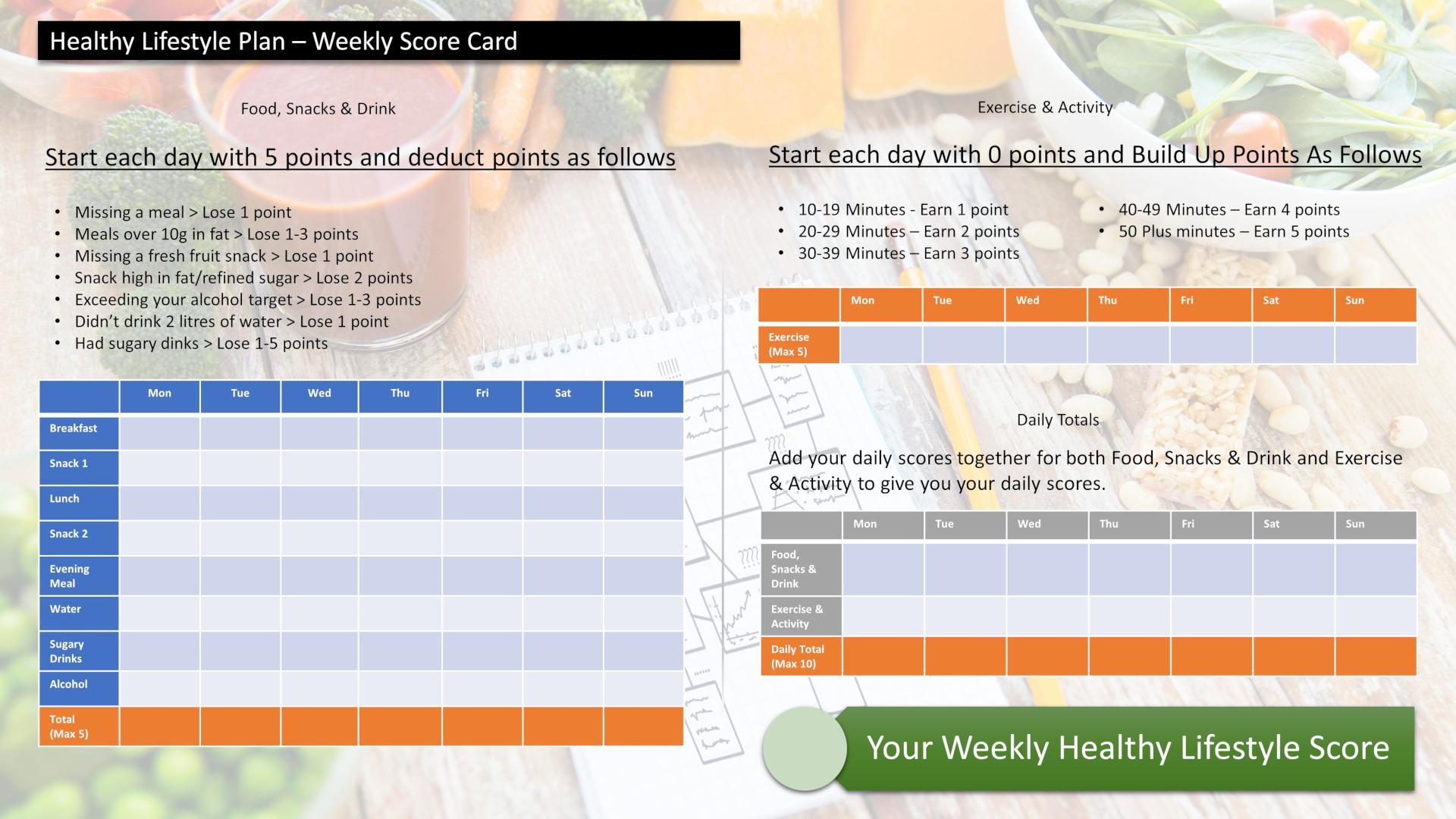 Score your way to good health with our healthy lifestyle plan and it's unique 70 point weekly scorecard!