Being a blogger that includes Gluten and Allergy Free Recipes, on my blog, I was recently asked "Why do you write recipes?" You know? I had to really sit and ponder on that question for quite some time and I'm still not so sure that I have any one answer.
As a child, I have fond memories of my mother and me in the kitchen just about every weekend. My father handled most of the cooking, but baking was my mother's forte! We would spend countless hours going through recipes and deciding what we would create next. My mother was Polish, and taught me how to make numerous recipes the way she was taught as a child herself. Eventually, as we both got older, I took the reigns and ventured out into candy making. Our specialty was chocolate covered cherries and caramels. Our last baking moments would be bread-making. And who can resist a piece of piping hot bread straight from the oven? I remember it being so yummy!
My mother passed away in June of 1995. My son was born in Nov 1995. As I have continued cooking and baking, my son has grown up in the kitchen and has a great knack for creating recipes himself. He is a little more into ethnic and exotic recipes than I am, but I continue to encourage his love for being a 'chef'.
I have always believed that things in life happen for a reason. In Nov 2009, Michaela was diagnosed with Celiac and multiple food allergies. I remember the feeling of panic. I remember questioning in my mind "What do I buy?" and "Where do I buy it?" It didn't take long to learn that finding foods that met her needs were either nil to nothing, or they tasted horrible. She had great memories of her favorite foods, and we kept being told by others that she wouldn't have that great taste again on her restricted diet. I was not willing to accept that. 'Surely, there has to be a way!' I thought.
That is when I began to get serious about recipes. I started out with my mother's box of recipes, experimenting with flours and ingredient substitutions. I quickly found that I needed to get flour ratios down to perfection in order for different types of recipes to turn out. Believe me, there were a lot of 'experiments' that went into the trash can. But we didn't give up. My son was a big help during this time. He worked on one thing while I would be working on something else.
Finally, after two years, we are able to cook completely gluten and allergy free in our house without anyone else even knowing the difference. When we have family gatherings, everything is made here in our kitchen and meets Michaela's diet requirements. Everyone who has ever eaten here is surprised to find that they have just eaten a gluten/allergy free meal.
For some people, cooking isn't second nature for them. There are a number of recipe hops, so to speak, out there in the blogging world. So far, I have had a difficult time finding one that includes both gluten and allergy free recipes. Therefore, I will be introducing 'Made From Scratch' Monday which will be a weekly event for others to link in their recipe. Information and guidelines can be found here:
Made From Scratch Monday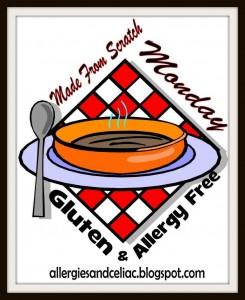 So, back to the original question of "Why do I write recipes?" My answer would be because I love it? I do it because my daughter needs it. I do it because it brings back great memories of my own childhood. And, I do it because I hope that my daughter will have great memories of me someday that she can share with her daughter, continuing on the family tradition.

Score Your Way To Good Health - With Our Healthy Lifestyle Plan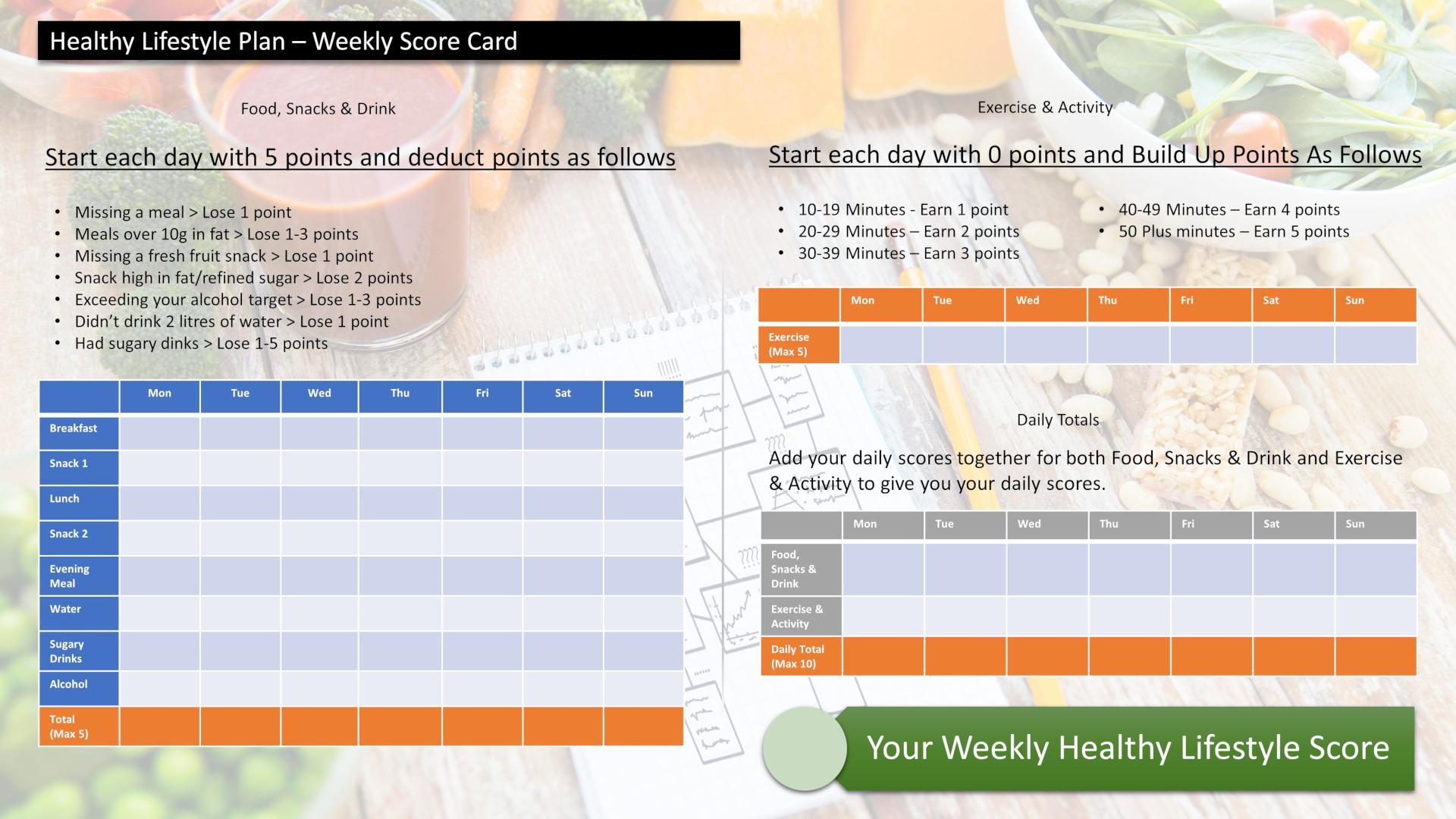 Score your way to good health with our healthy lifestyle plan and it's unique 70 point weekly scorecard!