There are moments in our life when we see a glorious star shine through brightly on our path. Today was definitely one of the proudest days of my life when a true star, my daughter Laura Jayne deservedly enjoyed the love and attention of her family to celebrate her most remarkable achievement yet.
Today was a milestone in her life, a day which has marked the passage of time and has brought to an end 5 years of sheer persistence on her part.
Indeed my wonderful, loving daughter Laura-Jayne had her amazing achievement of earning a 2.1 upper class university degree in Criminology and Forensic Science celebrated at the graduation day at Northumbria University.
I couldn't help but think back over the years where she has studied hard and gone through so many difficult and challenging times. Today's not about going through her struggles but simply to share my joy, and pride in what she has been able to accomplish.
It was a beautiful summer day, the big day, the day of her graduation. Spending the morning with her, seeing her wear her gown and hat was unbelievable, The feeling was so special that no words could describe it.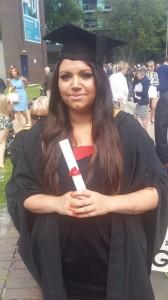 It was fantastic to be able to share this special day with her.
Seeing her lined up in the auditorium eagerly awaiting her turn to go on the main stage to receive her diplomas was emotional to say the least. Yes, ok I admit a tear did seem to crawl down my face. Only thanks to Rachel did I manage to hold back the flood. How can I describe that feeling seeing somebody who had gone through such adversity, left to fend pretty much for herself, excel and come through like most people doubted she would. She showed them, and herself that she's a girl that is very special.
I hope she realises how proud her family were sitting in that auditorium hearing her name being called out and seeing her walk to the stage and being handed her diploma. She did it! I pray she will carry with her the memory of this moment for ever, I certainly will.
It is the culmination of all her hard work, and her dealing with all the trials and tribulations through life. She made it through and gets this event to celebrate all that she has achieved under the watchful eye of her own baby daughter Amelia-Mae and no doubt her grandmother watching from heaven. I know her Grandpa was proud to see it with his own eyes, and it was lovely to see him there.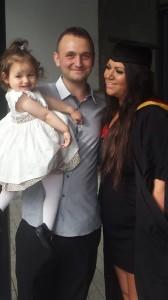 What a journey it has been. I'm so very proud of her. There must have been times when she felt all alone everyone else against her, or not there supporting her but nothing held her back. I do know what a fantastic supporter Colin her partner was, and together they have come through a roller coaster ride and have so much to now show for their efforts.
I am so proud of her and all of her accomplishments and growth during these past five years! How do I express all the feelings of joy that are in my heart this day for her! She accepted her gifts and talents and used them to create a dream and boy has she achieved it.
First of all, let me write this disclaimer, Laura Jayne will be embarrassed with me for writing this and singing her praises. But I, as her father, know this child! I have seen her grow through the last 23 years…I have seen her blossom into this beautiful, focused young woman, a top class student and brilliant mother.
I am so proud of her and her accomplishments so she will just have to bear with her fathers pride for today after all I was blessed with her and her sister Carly my two beautiful daughters, they expect no better from me. And I will continue to be proud of their achievements and embarrass them through my blogging. But I do know that this day was about her and only her in my eyes, a day of celebration about what she's achieved.
Laura Jayne studied hard and gave herself fully as a student at Northumbria University. She rightfully deserves to be proud of herself and her accomplishments. I am proud of her and how she has become her own person and continues to be a gift to the world.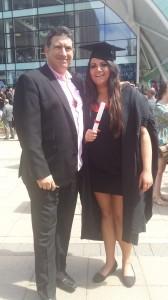 I hope she herself is proud of her remarkable achievement. She has made a dream become a reality. Graduation is a key life milestone. It marks the end of one part of the journey, and now it's time for her to reset her compass and set her hopes and dreams for the future. It marks the start of a new part of life's journey. She has made it through and picked up her own daughter on the journey.
Our success lies in the dreams we have, the goals we set and achieve, and she has already achieved remarkable results in her young life and may there be many more. She has demonstrated a never give up attitude, and should be an inspiration to others showing that you must never give up hope, keep going for your dreams.
Thank you for reading about the proudest day of my life, seeing my daughter graduate. Momentous!!!
Enjoy the next leg of your journey my daughter.
Score Your Way To Good Health - With Our Healthy Lifestyle Plan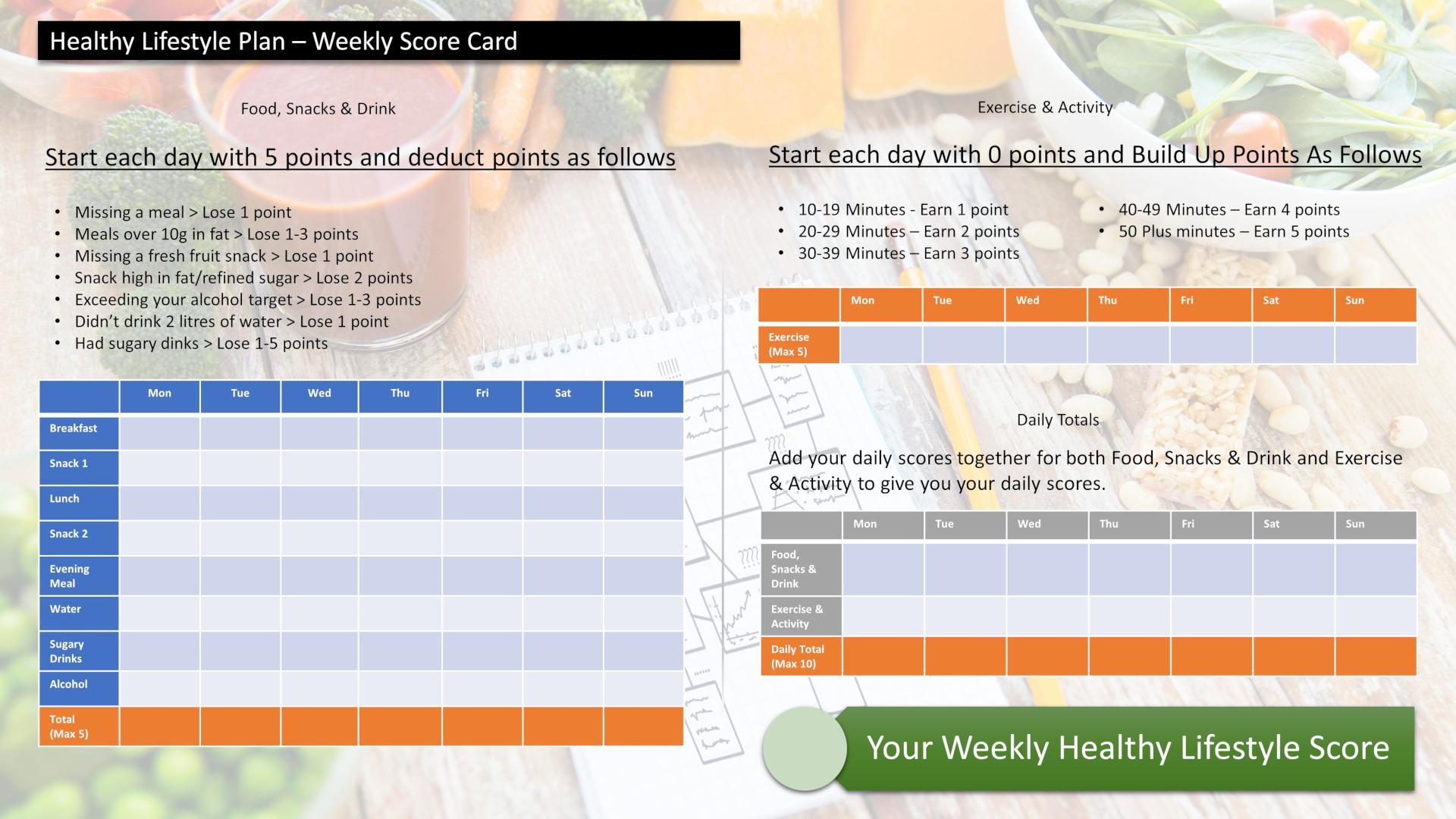 Score your way to good health with our healthy lifestyle plan and it's unique 70 point weekly scorecard!