Doubts emerge over heart risk to 'apple shape'
Doubts have been raised over the idea that being overweight and "apple shaped" increases heart attack risk.
Findings from a Cambridge University team suggest that the risk of heart attack was not increased by fat being concentrated around the waist.
BBC News – Read this article here
People in England healthier than US
New research has revealed a transatlantic health gap between England and America.
Research published in the US has shown that while there is less investment in healthcare in England than in America, people in England are enjoying better health than their counterparts on the other side of the Atlantic.
BBC News – Read this article here
Link between maternal diet and diabetes risk
Cambridge researchers have linked the consumption of a poor diet during pregnancy with an increased risk of diabetes in children.
The scientists, from the University of Cambridge, said studies in rats showed imbalances in diet could silence the gene associated with insulin production in the child.
BBC News – Read this article here
Warning over women's lung cancer
Data released by Cancer Research UK has shown lung cancer rates for women in their sixties and above have more than doubled since the 1970s.
The figures showed that the numbers of women diagnosed with the disease increased from 88 per 100,000 in 1975 to 190 per 100,000 in 2008.
BBC News – Read this article here
Passive smoking increases stillbirth risk, says study
Fathers-to-be should stop smoking to protect their unborn child from the risk of stillbirth or birth defects, scientists say.
University of Nottingham researchers found that pregnant women exposed to smoke at work or home increased their risk of stillbirth by 23% and of having a baby with defects by 13%.
BBC News – Read this article here
Laughing 'better than latest technology for leg ulcers'
A good old belly laugh can help heal leg ulcers, experts say.
The Leeds University team said good nursing and the occasional laugh was a better way to get the body healing than using the latest technology
BBC News – Read this article here
More Evidence for the Mediterranean Diet
Eating a Mediterranean diet "can reduce the risk of developing conditions such as diabetes, obesity and high blood pressure", The Daily Telegraph has today reported. Mediterranean diets are typically high in fruit and vegetables, low in meat and use olive oil in place of dairy fats.
NHS News – Read this article here
Have you come across any health information in the news that you found interesting? Please let me know through the comment section!
Score Your Way To Good Health - With Our Healthy Lifestyle Plan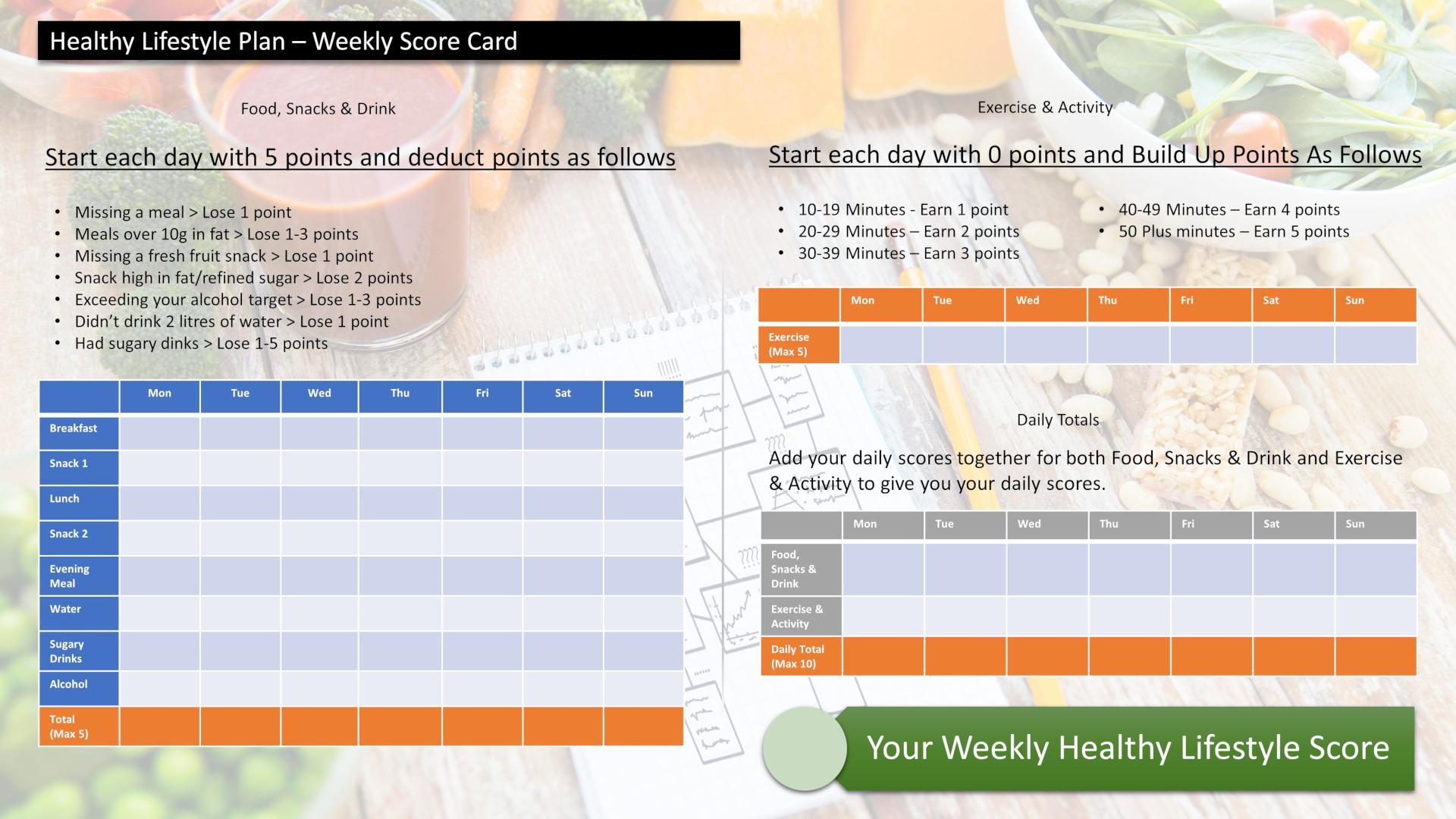 Score your way to good health with our healthy lifestyle plan and it's unique 70 point weekly scorecard!