The month of January has witnessed quite a few amazing happenings on this blog and things are developing at a rate of knots. When things are finally completed I hope you all will find this a truly amazing resource for your personal development needs.
Today I am delighted to be introducing a new monthly feature. Our Top Commenters Monthly Award .
I have to say I'm pretty excited to announce my first top commenter. As our way of saying thank you we will be extending a small gesture of our appreciation, and the Top Commenter for each month will be recognised and rewarded with a free one-month 125×125 ad banner on this blog.
So without any further ado I'm now going to give you a list of the Top 10 Commentators that have taken the time to post comments here on my blog
Here is the Top 10 list..
1. Mary Hudak-Collins – Allergies and Celiac (Top Commentator)
2. Alpana Jaiswal – Motifs on the Wall
3. Loddy Micucci – Loddy Miccuci
4. Baldychaz – Baldychaz
5. Martha Orlando – Martha Orlando
6. Corinne Rodrigues Everyday Gyann
7. Jan – tumultuousjourney
8. Savy – Reflections
9. Bongo – Bongo Is Me
10. Dangerous Linda – Dangerous Linda
So there you have it, many thanks to everyone that have read the posts over the last month, it's much appreciated and a big thanks to everyone who has commented, ReTweeted, Digged, Stumbled and so on and so forth. Every little helps to get the word out about the blog and you are all helping.
Now don't worry if you haven't made the list, you will now have another chance through February, and by commenting on Healthy Lifestyles Living you're in with a chance of getting a Month's Free Advertising for your blog.
So happy commenting everyone and keep it real
Mary – please make contact with us, which we know you will do so we can arrange to get your free one-month 125×125 ad banner live on the blog.
Score Your Way To Good Health - With Our Healthy Lifestyle Plan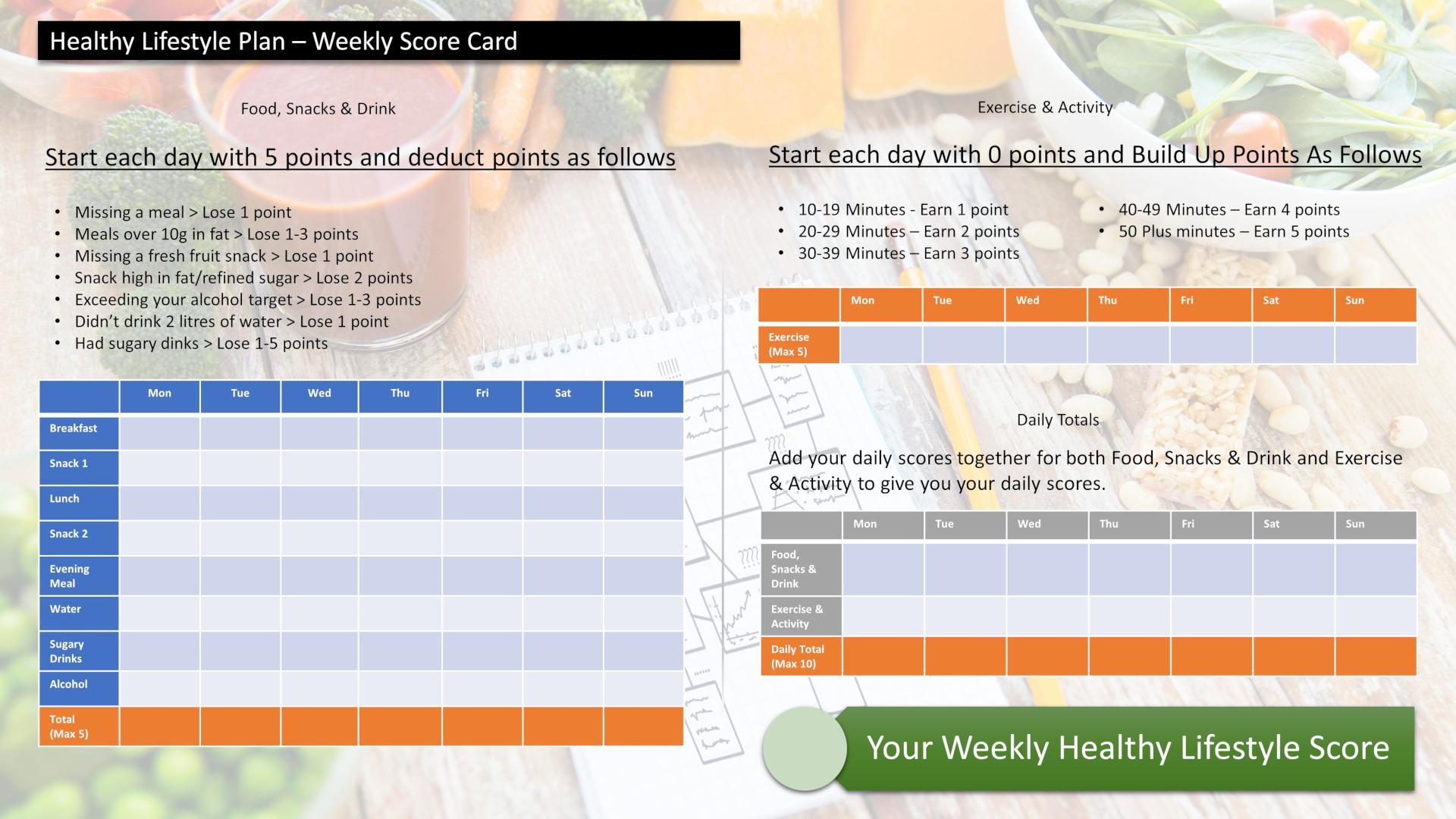 Score your way to good health with our healthy lifestyle plan and it's unique 70 point weekly scorecard!