Being a fanatical football supporter, that is Soccer to my American readers, I couldn't let an event like Leicester winning the Premiership League go by without me saying something about it. There can be no better example to demonstrate dreams can come true no matter what the odds.
Talking about odds, Leicester at the start of the season were 5000 to 1 to win the League. They were one of the favourites for relegation, and their manager Claudio Ranieri odds on to be the first managerial sacking. Yet they pulled off this miracle with two games to spare.
They were a team of rejects, journeymen and bargain buys competing against teams bankrolled by mega rich Russian billionaires and Arab Sheiks. One of their star players Jamie Vardy was an amateur player only 4 years ago. Now 27, as a 16-year-old, Sheffield Wednesday rejected him for not being good enough. A crushing blow which would of destroyed most people's dreams.
Having now set the record for scoring in 11 consecutive games in the premiership he has also broken in to the England team, and been named as the Football Writers' Association Footballer of the Year for the 2015/16 season, having achieved almost every little boy's big dreams.
It caps off a wonderful year for this recently non-league footballer and no doubts can be turned into a Hollywood movie, but is already a rags to riches inspirational story. Together with his team it proves dreams can come true.
Every one of the Leicester players have moved from having careers of utter ordinariness, now being transformed to winners at the very top of their profession. It really does demonstrate anything is possible.
It makes me think of the impossible dream song:
To dream the impossible dream
To fight the unbeatable foe
To bear with unbearable sorrow
To run where the brave dare not go
That surely from now on is going to be the chant from the Leicester terraces.
Make no mistake — Leicester to win the Premiership title was an impossible dream. They just refused to believe they couldn't. Every match day they would carry in their minds and hearts 'dreams can come true' and by god did they make it happen.
Their achievement is being applauded by virtually everyone. No one expected it, not even their own supporters. They follow their team due to loyalty and passion, accepting probable defeat. Alas not all supporters are the same. Those that follow my team, Arsenal, have this weekend protested against our manager, not contented with finishing top four and playing in Europe year after year. But unlike many they demand higher success. They don't take pride in adversity or just in the shirt, but Leicester supporters who do, so much more deserve their teams success.
"It just goes to show what can happen if you keep your head down, keep working away and praying for that big break to come around," Ian Wright, an Arsenal Legend
Leicester give every one of us hope. We have to believe in pursuing impossible dreams. Instead of giving up and considering it impossible, keep trying, keep working, keep believing.
You have a BIG dream. You know you do. You have dreams inside of you.
Humongous goals you want to accomplish.
Yet too many allow themselves to believe they are impossible to achieve.
Make sure you pursue yours… today and every day… believe in your dreams, and begin to make them happen!
Are you inspired by this amazing sporting triumph? Will you go on to demonstrate that dreams can come true.
Score Your Way To Good Health - With Our Healthy Lifestyle Plan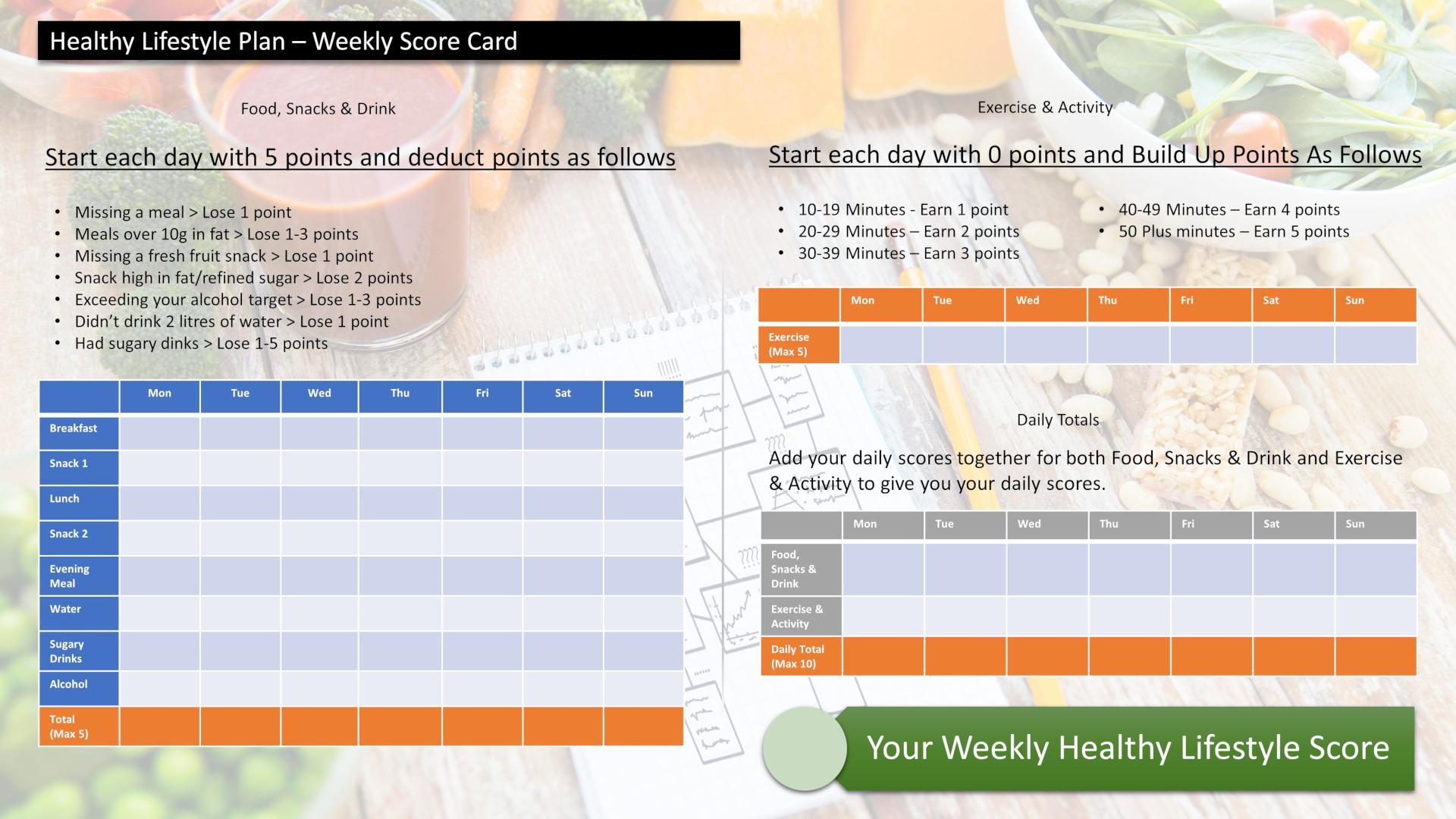 Score your way to good health with our healthy lifestyle plan and it's unique 70 point weekly scorecard!