Well here I am on a Friday morning sitting in Starbucks doing two of my favourite things. I'm blogging and drinking a cool, refreshing Mocha Cookie Crumble.
I'm looking around at the others in the coffee shop, and it's got me thinking. I'd say that a majority in here right now are in their 40's and 50's. How many of them are at a crossroads of life , having more questions than answers, not content with life but unsure of the path they need to take. .
A lot of people who come to me for Life Coaching claim to be suffering from a mid-life crisis. They are looking at their life and wondering, "Is this as good as it gets?"
A mid-life crisis, as the name suggests, is a fear-based reaction to the sudden acute awareness of one's limited life span and failures to achieve goals and dreams. And boy can it hit you hard.
Here am I doing a job I truly love. I wouldn't change it in for anything, nor would I stop doing it no matter what. Yet so few people I come across genuinely love their job in fact most of them hate it.
With the fact that work takes up half of most peoples waking life this is a dreadful way to live. Getting up every morning miserable because you've got to work.
Well to me the magic can come back to anybody's life, they've just got to create for themselves new dreams and goals. They have to open themselves to new possibilities that will push them forward once again.
I feel myself about to repeat a common message on this blog. We all have things that we are passionate about and that's what we should be doing with the rest of our lives.
I 100% believe that by me doing work that is meaningful to me, it keeps me young, vibrant and enthusiastic.
We live in an age of unprecedented opportunity: If you've got ambition and brains, you can rise to the top of your chosen field, regardless of where you started out and how old you were when you started. .
First, you have to clearly define your priorities. Know what the keys are to feeling accomplished, , passionate and fulfilled. Next, have a big-picture goal for your career and your lifestyle in mind.
Next determine conclusively that you want to make a change to your life.
Then identify specifically what you would like to be doing. Think about all of your traditionally workable skills. Create a list of any other skill sets you may have obtained through life experience, or maybe while in pursuit of a hobby.
You need to have a plan in place before making a mid-life career change. All that said, the "Do What You Love" maxim works for me.
Thinking about making a career change? Why? Let us know in the comments section, below.
Score Your Way To Good Health - With Our Healthy Lifestyle Plan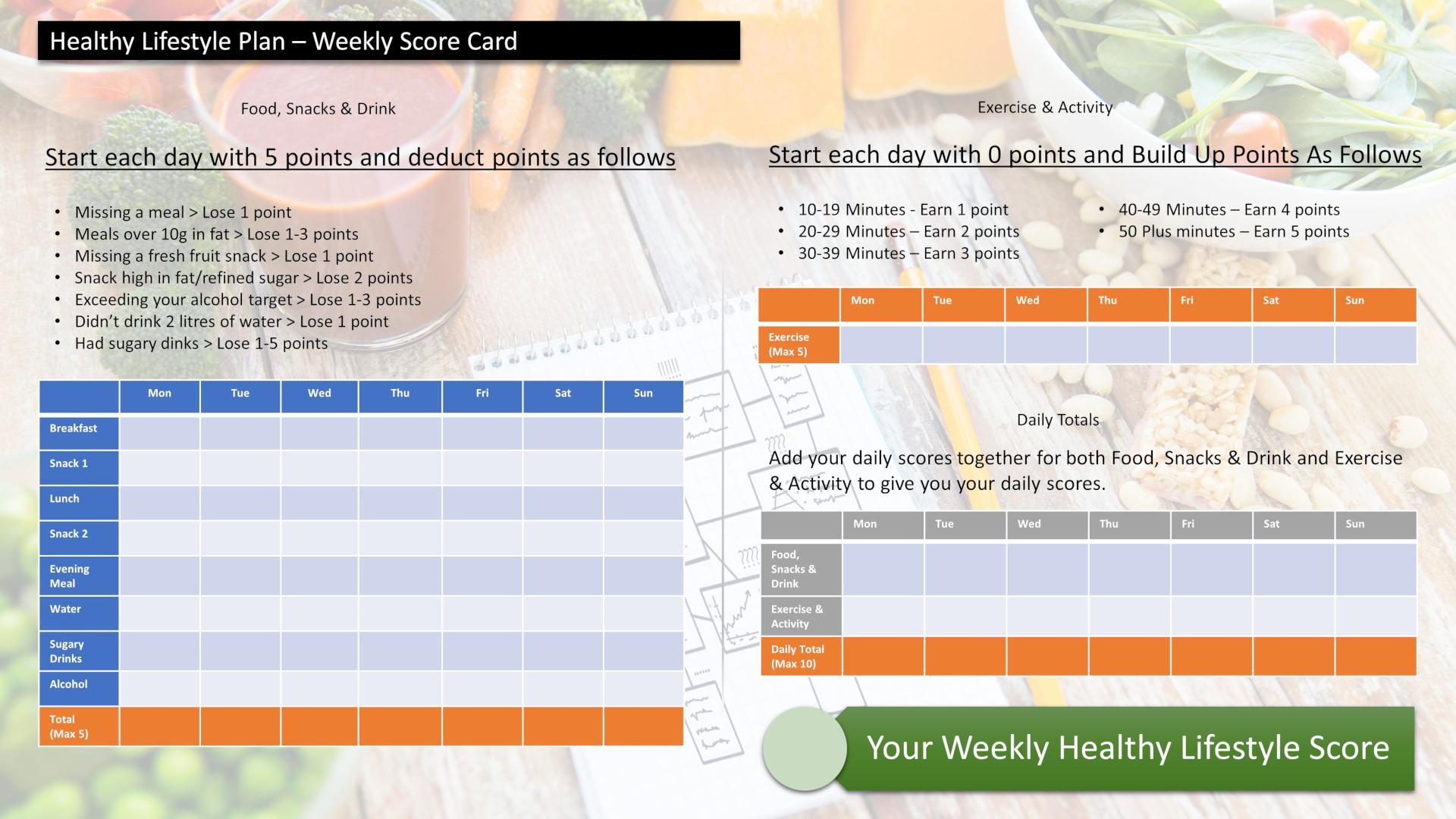 Score your way to good health with our healthy lifestyle plan and it's unique 70 point weekly scorecard!