The best time to ask yourself these 15 questions I'm about to give you to uncover your career path is when your frustrations get too great with your current circumstances. The perfect time would be when you hear yourself whisper these words inside your head "I'm sick and tired of this job!"
The truth is you just aren't passionate about what you do, and you don't feel like your best talents are being utilized. You know deep down inside of you there has to be more to life than this, and you simply can't see yourself doing this same job until you reach retirement age. So what can you do about it?
Your problem is that you know if it was easy to make a living doing what you love, everyone would do it. But it's hard work.The good news is you can bring the two things together, and then you'd never think about retiring, ever.
You have to have the determination and inventiveness to find where the intersection of your passion and your income is going to meet. You can't expect to simply do what you love and start seeing money show up in your bank account. Money won't follow automatically. It won't follow until you figure out how to make it follow. And all though this journey will be exciting, it will present you with a challenge, but one you can win, believe me.
Realise that you live in a world full of possibility where you really can do absolutely anything at all. But too many of you believe that it is not possible to live a life where we love our job and get paid for it.
Yet the truth is we really can do something that both inspires us and we excel at. When you love what you do, it doesn't feel like work. Everyone can find the job that they would love. The one that ultimately will pay both financially and emotionally. One they are passionate about.
So today I want you to consider the exciting adventure of uncovering your career path.
Too many people seem to be stuck in a 9 – 5 job where they don't feel like they are contributing anything meaningful, they certainly aren't passionate about what they are doing, and they don't feel like their best talents are being used in the slightest. Maybe you are one of these people, well now it's time to start making changes. Loving your job will go a long way to helping you to love your life. So take the time to find where your passion and career meet.
Finding our passion is a fundamental aspect to being able to enjoy a happier and healthier life. Although many people seem to just know what they are passionate about, the majority of people actually struggle to know what it is they truly enjoy. Usually it's not because there isn't anything we are passionate about, we just can't work out our burning desire and find a passion that we want to focus our efforts on in order to get somewhere in life.
First of all, set aside 10 – 30 minutes of your time, if you don't focus on this then you probably aren't that interested in finding your passion after all. Secondly, grab a pen and paper. Now jot down some answers to the following questions. You can have multiple answers for each question; keep writing whatever comes to your head. When you write something you really mean and really connect with on a deeper level you will just know.
What do you love to do in your spare time?
What are the talents that come to you without thought and effort?
When you were at school, what were the classes or specific subjects, that you enjoyed the most, that inspired you to learn more?
If you could do any job in your life, what would you choose?
What types of things energize you?
What are some of the big goals you want to achieve in life?
Examine the past 5 or 10 years for activities, subjects, or causes that you have been deeply involved with at a personal level. What are some of your long-term interests?
What are a couple of areas where your friends and family see you as an expert — or at least as someone who is knowledgeable about the issue?
What are the values you hold dear and that help guide how you live your life?
What Websites do you visit the most and devote the most time to?
Have your friends and family told you repeatedly that you would be excellent in a particular job or career?
When your friends or family ask you for help, what are the types of things they ask you to help with?
Do you think about your calling in life?
Make a list of the careers that really grab your interest?
What do you dream you'd achieve in your life
Can you see an obvious theme running through your answers. I hope you're putting some time into this procedure. Maybe I can help. Over at Healthy Lifestyles Living you'll find passion is my passion. And I've recently begun a community called the Power of Passion. It's free and my mission is to help bring your passion to the forefront of your life. Everyone deserves the opportunity to live a life of fulfilment and passion. I truly believe I have the ability to help you find it. Please come and check it out here.
Now find the time to discover the right career for you and your true passion. Let it lead you to a life of happiness and fulfilment.
Leave your comment. What's your dream career path.
P.S. – Once you're done, hit that "retweet" button or stumble it for me & spread the word so others will be inspired to uncover their career path.
Download 15 Questions to Uncover Your Career Path MP3
Score Your Way To Good Health - With Our Healthy Lifestyle Plan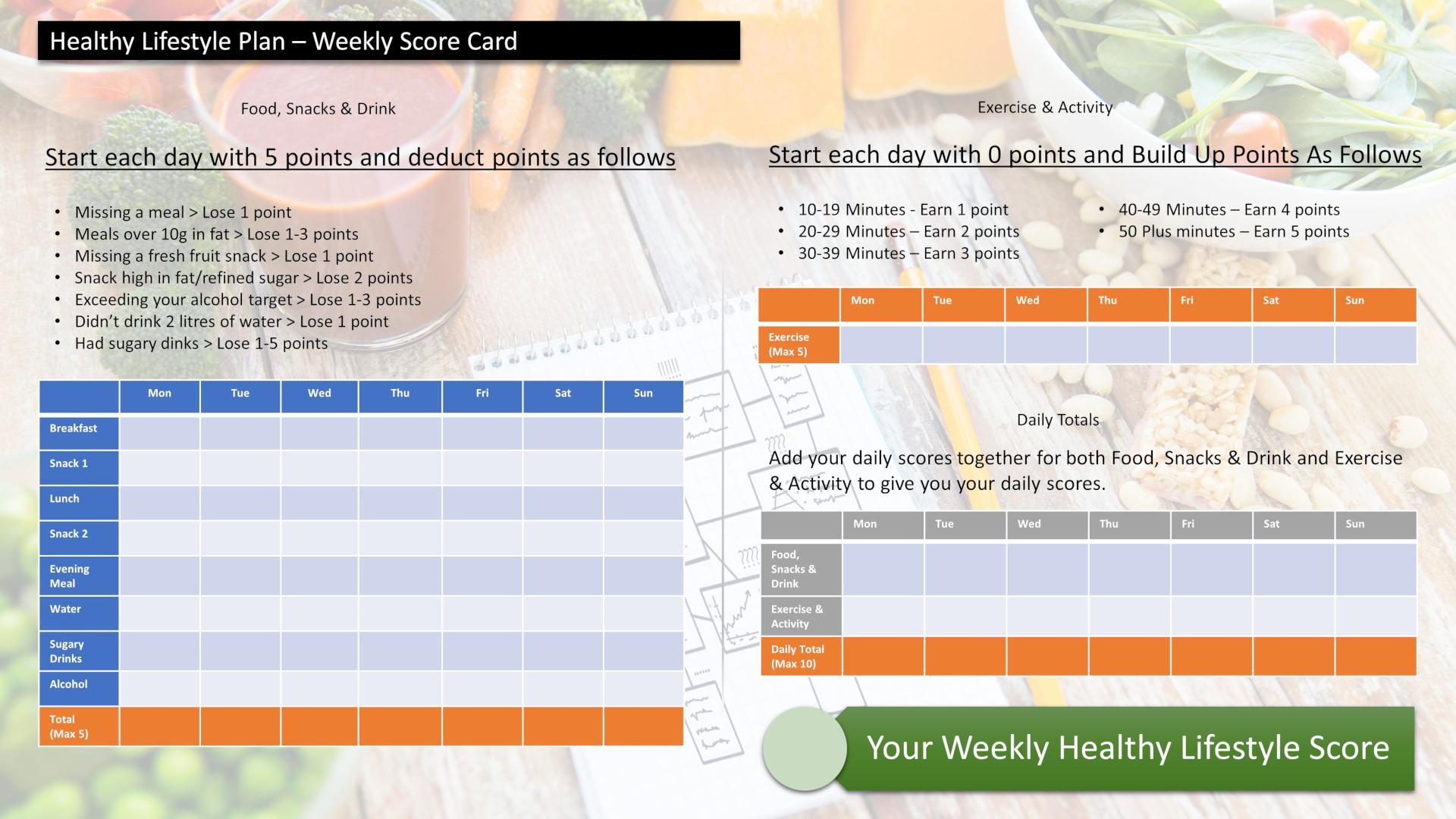 Score your way to good health with our healthy lifestyle plan and it's unique 70 point weekly scorecard!