Well we are now in December. Can you believe the year has nearly passed us by? How's yours been so far?
I still find it so hard to believe that it's only been 6 months since I went from a 'hobby blogger' to a 'problogger'.  The earlier days of 2011 saw me putting together my personal goals, and one of those involved building a sustainable location independent lifestyle. By this time, I was making a little money already with blogging, but it wasn't anywhere near enough to be living in Majorca in my very own Beach Villa, but this is a long term goal.
Well 2 years is now my target.
I started building an online business with the hope of it one day allowing me to be able to work from anywhere and support a location independent lifestyle. As I am passionate about blogging, and love everything about it, not only was this the easiest decision I had to make, but also the most beneficial. Our online business is booming. We are so excited about 2012 and our All The Missing Pieces course and know there's a lot of fun times ahead of us.
If you have been toying with the idea of starting a blog to one day achieve location independence, then my advice would be to start now! If I can help you getting started and working your way through the blogging maze then that's great. That's exactly what I'm building this blog to help you do.
If you have already decided on the topic of your blog already then that's great! If not, think about an area that interests you and start investigating everything about it including what's already out there in the blogosphere.
But please don't full yourself into believing this is going to be easy. To build a successful blog you're going to have to put a lot of hours in, including many late nights spent at your laptop when everyone else in your house is fast asleep or the many other sacrifices you're going to have to make. Yet it is certainly possible to create a successful business as well as a location independent lifestyle.
Blogging is not an easy ride, so understandably it's going to take time to be earning income from it. It's not all doom and gloom though, the great thing is that if you can get your head around these realities, then is to make money, and not only that – if you have the drive and hunger to succeed then you can make a LOT of money blogging. So if you want the freedom to be able to work from anywhere in the world and make lots of money while doing it, then blogging could be the thing for you.
The beauty of owning my own online business is the flexibility it provides me and the total control over my own destiny. In my mind anyone can benefit from being an internet business owner.
Whether chasing the dream of being a 'pro-blogger' or that of a 'location independent lifestyle' you'll inevitably face a few bumps down the road. It can at times really challenge you, but I assure you it can be immensely worthwhile.
The day I realised I could live anywhere by combining my passion for healthy lifestyles and personal development, combining them together with blogging, my whole world changed for the better. I might not have reached the end goal yet, but one thing is for sure, I'm well on my way.
Score Your Way To Good Health - With Our Healthy Lifestyle Plan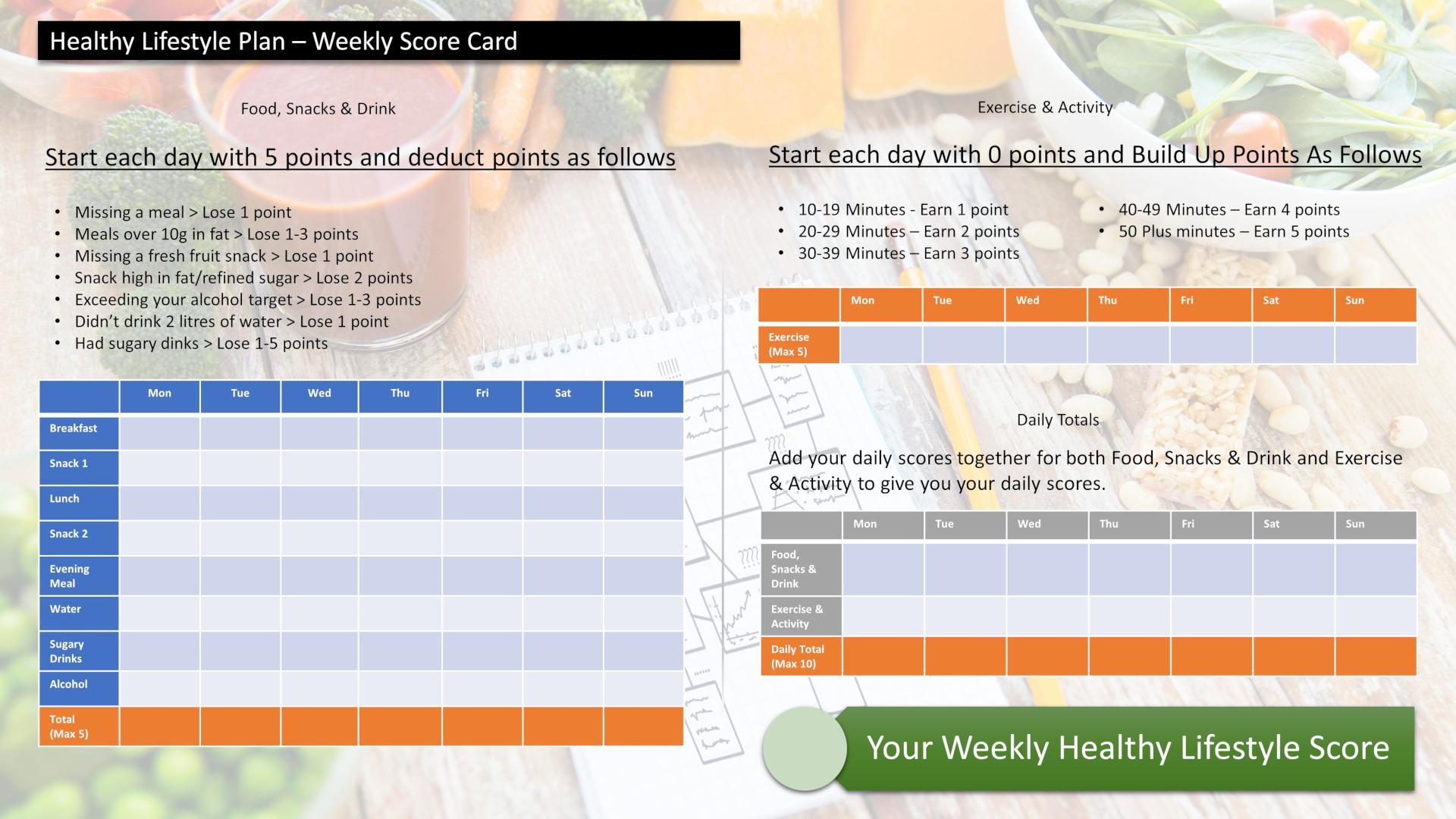 Score your way to good health with our healthy lifestyle plan and it's unique 70 point weekly scorecard!