Hello everyone!
Well we have some exciting news for our readers. We are joining the Dot Com lifestyle today.
Healthy Lifestyles Living has moved!!!
So I know we have been blogging at Healthylifestylesblog now for about 20 months. But the truth is that Neil and I have decided that it was time to make some changes.
We have out grown our .co.uk site for a variety of reasons. I'm going to let Neil write a post telling you these in detail. But ultimately the deficiencies in the platform offered by our provider have forced us to make the changes now, too much time has had to be spent filling the holes created by their weaknesses and to be honest a dot com makes a lot of sense considering how much we have grown..
Healthy Lifestyles Blog.co.uk has so many fond memories for me starting with the first day I wrote my first blog, and the first time I excitedly noticed my first Comment. This has been the place that I established myself, and is the reason that I have been able to become a full time blogger. It has been my blogging platform, my home.
I couldn't possibly work out the number of minutes, hours, days, weeks that I've spent on the site. But I know how much I've grown as a blogger. I know in this short time I have been blogging wonderful things have been achieved in that time, and so much more is to come. And it will all now appear on a bigger and better blog.
But the world is a big place. I can speak to someone in Australia, Loddy for example, whose on the other side of the world, through Skype, and it feels like his sitting in the room with me. My blog is read by people from all over the world, so the time is right, and it makes so much sense to now become a dot com.
I've said it before and I'll probably say it many more time, I love blogging, and am totally passionate about personal development coaching and I truly value the contribution I make through my blog, we had to make sure we had control of it and, in turn, our huge development program. Going to a dot com site will not diminish our ability to affect the personal growth of others and will totally enhance the changes we plan to make to our blog and other areas.
This change makes a lot of sense, and in truth you will notice absolutely no difference, apart from in the address bar.
So as of today, you will see us running Healthy Lifestyles Living Dot Com.
Of course, as anyone who has ever transitioned from one blogging platform to another can tell you, it is a big effort to transfer. A big part of that migration involves making sure that your old URLs still work. Fortunately I am able to get a lot of help from Neil who just loves the challenge that all this throws at him. The good news is all of the old URLs should continue to work.
All in all, this will be a much better platform since my blog is much more than a simple blog.
To end this stage of my blogging journey, I need to give an enormous THANK YOU to all the amazing people who have played a major part in getting this blog off the ground! And without further ado, let me give a big thank you to all of you my readers for the support you have given me! And of course, thank you to all the wonderful commenters for adding some brilliant conversation.
As a new dot com site I intend making this a truly powerful and inspiring personal development & self growth site that WILL MOTIVATE YOU to take the steps needed to improve your life and help you to ACHIEVE YOUR DREAMS. And in the coming weeks you will really see us come on in leaps and bounds.
So thank you for every one of you for being a reader, and thank you for helping me create this community.
Score Your Way To Good Health - With Our Healthy Lifestyle Plan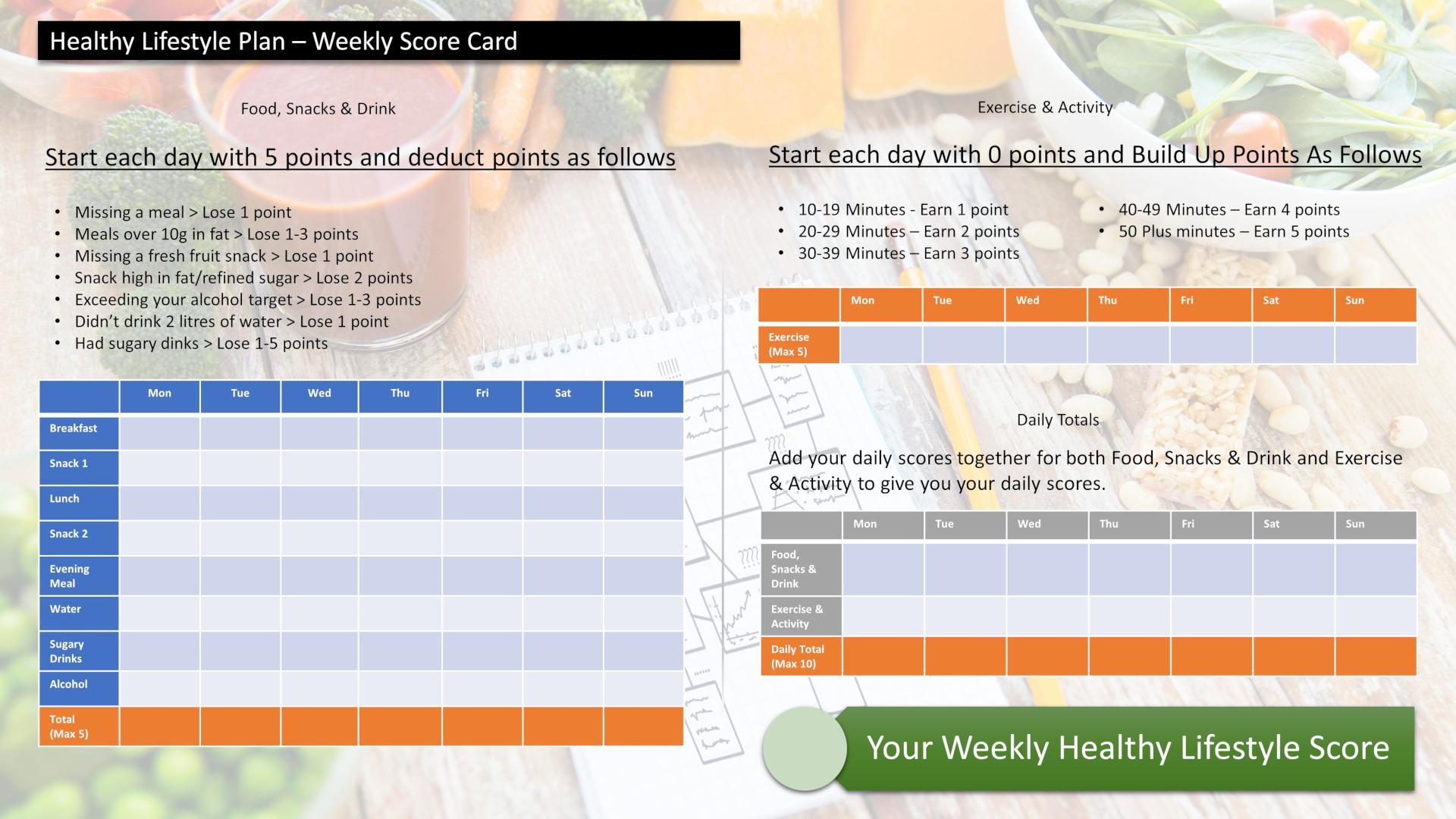 Score your way to good health with our healthy lifestyle plan and it's unique 70 point weekly scorecard!