How empowering it would be to wake up to a motivational Monday, raring to go at the beginning of a new week. In our society today, it has become sadly very common for people to live an unfulfilled and mundane life, where Monday morning is always the most miserable day of their week. One in three people say they hated Monday more than any other day.
An old song, back in the day, best describes how most of you undoubtedly feel this morning, and that is 'I Don't Like Mondays' by The Boomtown Rats.
Everyone seems to love Friday as it is the beginning of the weekend, but Mondays the start of another working week is the day they dislike the most. In fact I'm making an over exaggeration here.
If your life is not moving in the direction you would like, the job you do is one you don't want to be doing, then Mondays probably doesn't feel very good. But if you're someone excited about life and the things you do then Mondays are wonderful, being the beginning of a new week with fresh opportunities and possibilities, and therefore are most certainly seen as being motivational Monday.
It is time for you to see Monday morning as being far the most important time of your whole week. Why? Because it is the time that sets the pace for the next 168 hours. If you start your Monday morning off successfully, that increases your chance of having an awesome week. If you have a bad Monday morning, that sets a negative tone for the rest of your week.
Every Sunday evening, a sense of impending doom starts to mount as you realise that it's Monday soon. An entire week stretches before you, that you have no choice but to get through, somehow, before you can enjoy the delicious freedom each weekend brings. But this is not the way to be
Our lives are a large collection of single days one right after the other. The sun rises, the sun sets, and it rises again. And in the end, the lives we chose to live will be determined by how we choose to spend each day. Get your Monday right and you have a chance of getting your week right.
"Waking up this morning, I smile. Twenty-four brand new hours are before me. I vow to live fully in each moment and to look at all beings with eyes of compassion." Thich Nhat Hanh
Every motivational Monday is a chance to start a new life, so use it.
The story of human life has been like the climbing of a steep mountain. Most take a step up, and fall several steps backward; only those who have skill and endurance get back up and keep climbing higher; and of them, few approach the heights, and fewer still scale them. The ones who succeed never consider the possibility of failure. Today, this very Monday, begin climbing your mountain.
See what's waiting for you at the top, and go for it, knowing you will be successful.
The greatest discovery of all time is that a person can change his future by merely changing his attitude. Oprah Winfrey
Is your life a monotonous, day-in and day-out, struggle? Have you lost your zest and passion for life and living? Mindlessly wandering through life with no vision of a future you desire or goals you need to achieve.
This week I'm here to tell you that your life doesn't have to be like this. Each and every one of us is a unique being, here to fulfil some sort of purpose on this Earth. so it's crucial to get excited about your own life! Live with a vision for the future, and see how drastically your life will begin to change for the better once you begin to live this way.
You need to stay true to your vision and keep strengthening it over and over to keep it alive when things don't go your way. However, you hold onto your dreams and when you experience bumps, you will hold on to the belief that you'll get there at the end.
Today, motivational Monday, is among the greatest gifts you have ever been given. Use it wisely and refuse to waste a single second! Make your Monday count! I believe it's important to take 10-15 minutes every Monday morning to create a to-do list for the week to provide you with your plan of attack.
"Success is to wake up each morning and consciously decide that today will be the best day of your life."
Ken Poirot
Please Share: If you like what you read and see here, please spread the word by sharing this article on your favorite social networks. I appreciate every bit of love and support from each and every one of you.
photo credit: symphony of love Master Cheng Yen Each day I can open my eyes, it is the birth of a new life, a new beginning to start life afresh via photopin (license)
Score Your Way To Good Health - With Our Healthy Lifestyle Plan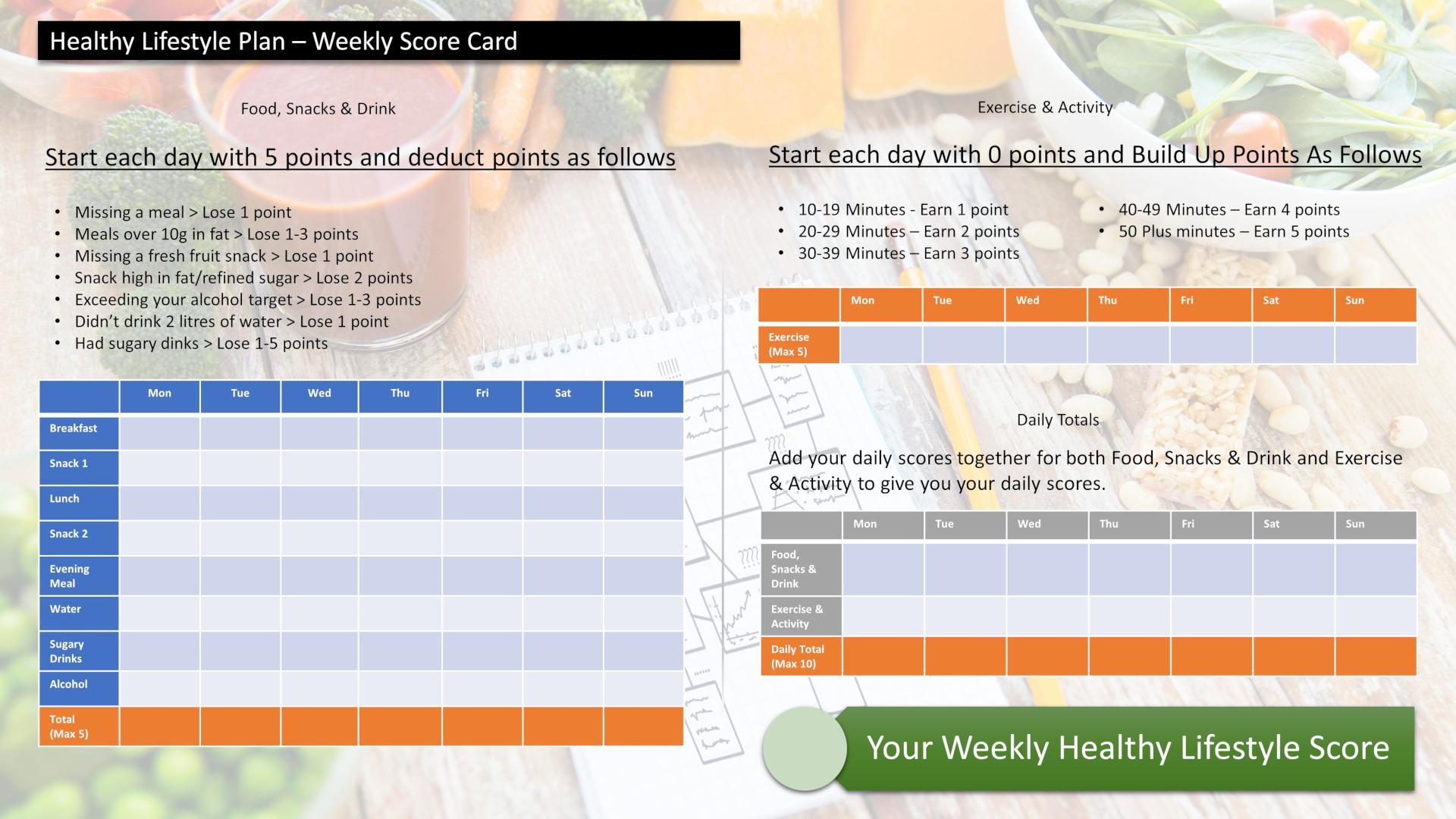 Score your way to good health with our healthy lifestyle plan and it's unique 70 point weekly scorecard!