Life Planning is a process where you actually do what is important to direct your own future instead of letting things just happen to you. One of the questions that we human beings continuously ask ourselves is 'What Do I Want To Do With My Life? When we don't ask this of ourselves the chances are our life will just meander on and we end up living in a mediocre way. Well things don't have to be like that, and as long as we keep pushing ourselves, challenging g ourselves and asking meaningful questions the likelihood is that life can turn out GREAT!
"If you don't design your own life plan, chances are you'll fall into someone else's plan. And guess what they have planned for you? Not much." Jim Rohn
This is essential for you to understand if you're going to indeed make the most of your life, you have to make a plan of action for yourself and that is all Life Planning is. As Benjamin Franklin said "By failing to prepare, you are preparing to fail."
We are all unique and we all want different things. Therefore, why do so many of you let others direct how your life goes. No one life plan will work for everyone.
Only you can determine your future making up your mind where you want it to go. The incredible thing I can promise you is once you do make the decision and plan your way forward, new opportunities will keep appearing on your path.
Your life and your life plan is not something written in stone; it is a continuous work in progress. We are all on our own unique journey through life and as long as you plan out as much of that journey that you can you will find that you reach the location you determined was the one you wanted.
"Four steps to achievement: Plan purposefully. Prepare prayerfully. Proceed positively. Pursue persistently." William A. Ward
Just know even with the most concrete, well thought out plan you come up with you'll face, problems, obstacles and difficulties on your journey
To turn life planning into a successful end result you will need great effort, focus, and persistence along the way.
Most times, we're just reacting, as though we're being pushed around by others or circumstances. Well let this happen no longer. Make the decision to take control of your life. Look ahead to the destination you want to get to and then start life planning so you actually get there.
Score Your Way To Good Health - With Our Healthy Lifestyle Plan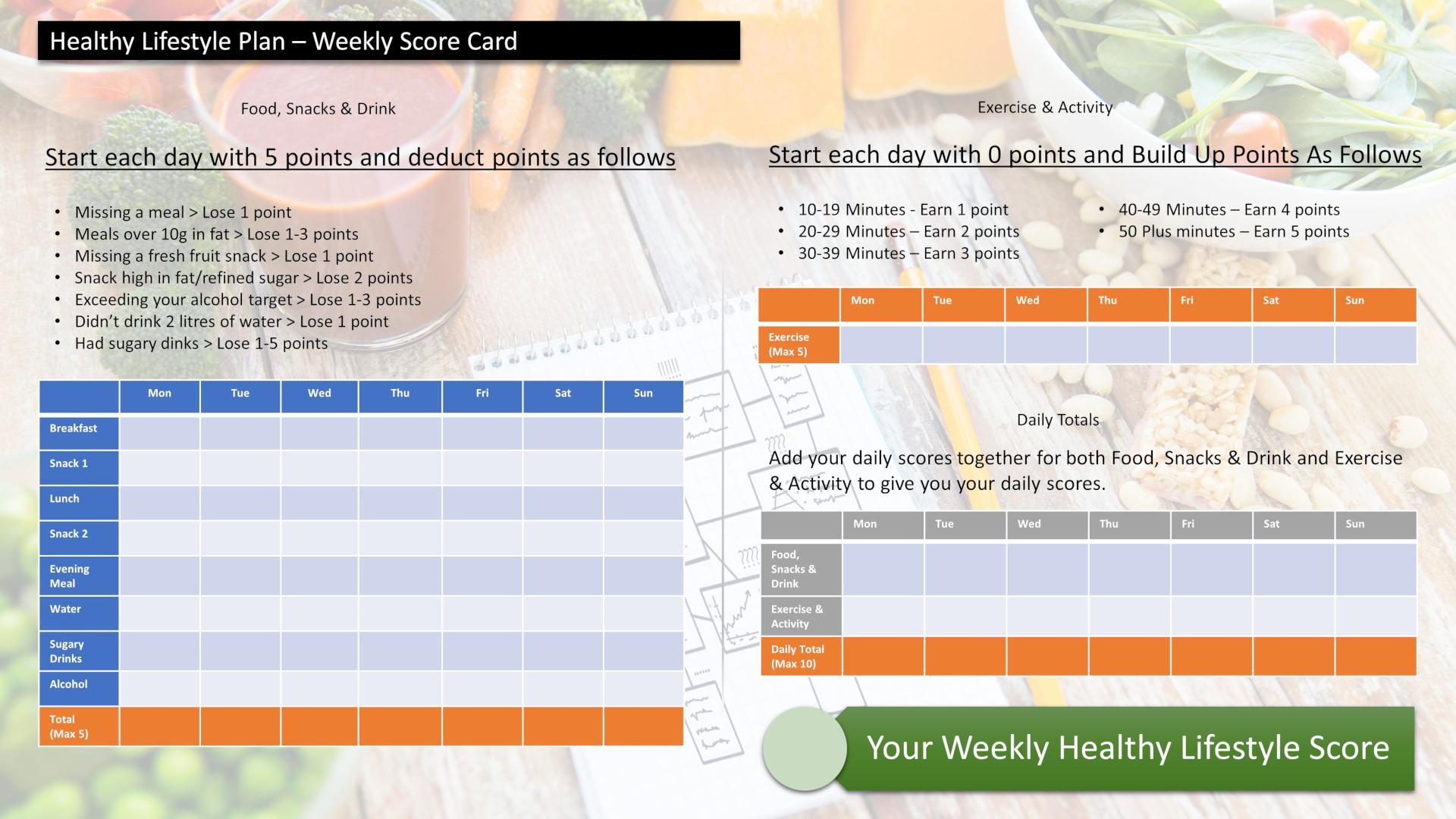 Score your way to good health with our healthy lifestyle plan and it's unique 70 point weekly scorecard!