Why do you lay in your bed unable to sleep while your mind tortures you in seeing the breakdown of all your dreams? All these thoughts pounding down on you like iron fists trying to beat you into submission. Do you see life as so unfair, nothing ever seems to go right for you?
I am sure at times we all allow a little bit of self-doubt to enter our thoughts. Today finds me at Northumbria University where I have taken my daughter to sit an interview for their Nursing degree. There seem to be many young ladies sitting in the reception waiting for instruction of where to go and what to do, each looking incredibly nervous. You would have thought they were waiting to face a firing squad rather than taking a huge step to their future.
I am sure we have all been in a position where we have been working hard to accomplish something; investing hours and hours into reaching a goal, building a business, taking on a challenge, going after our dream, only to find that as we are nearing the finish line we start to question ourselves.
You start to wonder: am I good enough, smart enough, will people listen to me, like me, and do I have the ability to do this. This is all because one of us human beings biggest enemies, self-doubt is creeping into our psyche. Your confidence begins to melt away. The fear of failure rears its ugly head and makes us question ourselves and truly tests our resolve.
In order to be successful we need to completely believe that we have the ability, knowledge, and strength to complete our goals no matter what obstacles lay in front of us on our road to success.
Even when things are going well every sign points to your future achievement of this goal you're working to, self-doubt will still creep in. It is unavoidable, yet it is in your power to simply dismiss it. 'I won't listen, I won't stop, I will achieve …'
We need to be ready to propel self-doubt when it comes, as it will. We need to tell ourselves 'i can do this … of that i have no doubts.' By retaining your strength and courage you can overcome any doubts you'll have about your ability to succeed.
Never again allow self-doubt to hold you back. Stand guard always and prevent it from working itself into your mind. Let your determination and belief in yourself keep you on the right path.
For those of you looking to really change your life, moving things forward in a big way then please take a look at my Reinvention University. The beta tester group starts on Monday 31st March and there are 2 places currently available. This is totally Free. Contact me at larry@healthylifestylesliving.com if you want to ask me any questions.
Score Your Way To Good Health - With Our Healthy Lifestyle Plan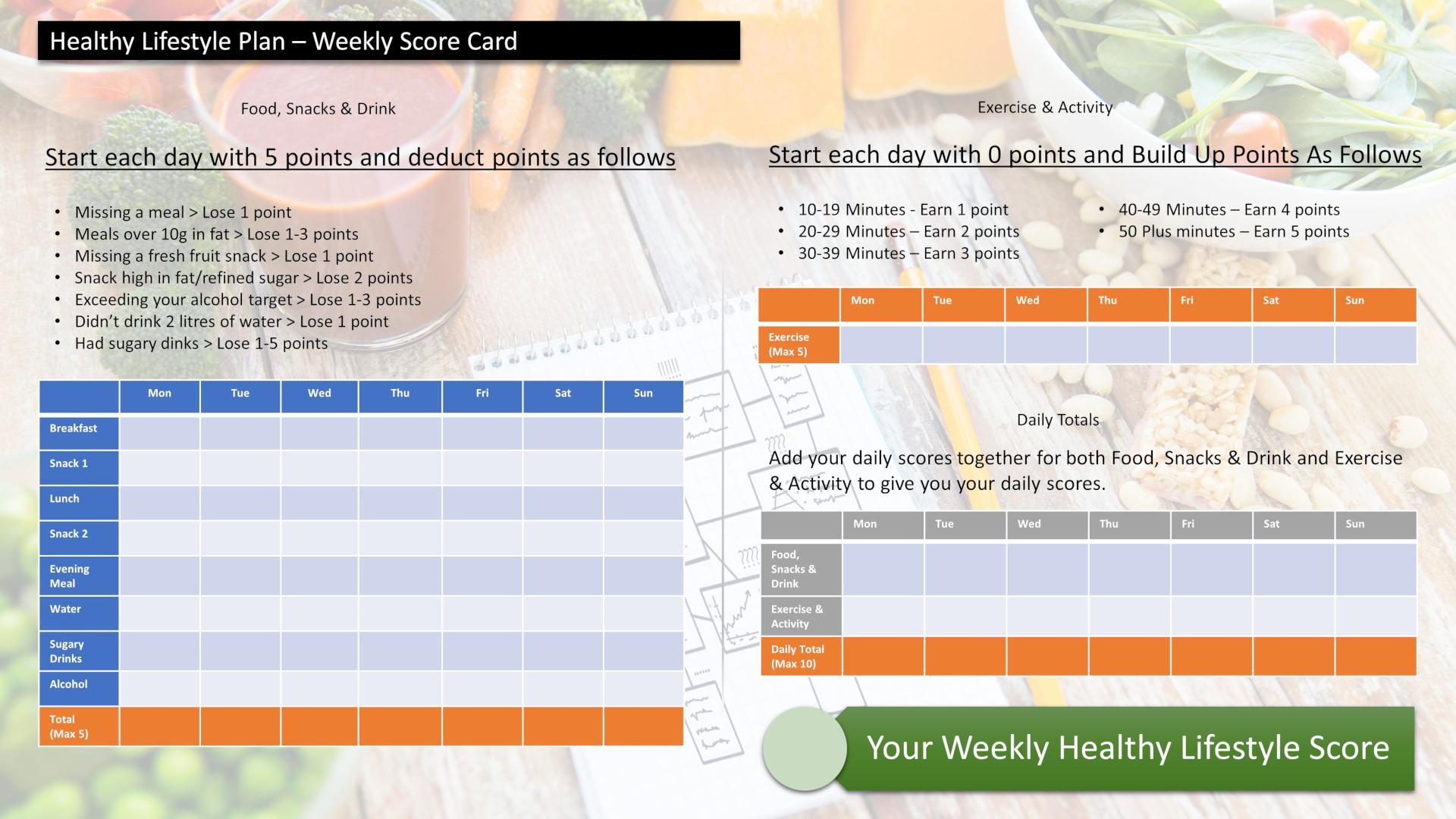 Score your way to good health with our healthy lifestyle plan and it's unique 70 point weekly scorecard!