Your possibilities are limited by only your imagination. What does this mean? Do you live life where you see your possibilities and are excited by them, or instead live a life of mediocrity and hold no dreams.
In these challenging times, now, more than ever you need to carry within you a belief, the belief of what you can accomplish through your life, the meaning this will have. You need to be inspired by the possibilities that are ahead, the opportunities that in time you can grasp that will mean so much to you.
You need to raise your expectations.
Every one of you has opportunities to pursue new and exciting possibilities. But do you allow yourself to see your possibilities, or are you blinkered by the survival mode you have grown so accustomed to.
Having to work to survive, pay the bills, and keep a roof over your head. Well surely this doesn't mean you have to stop dreaming. So dream and let your imagination first capture some glimpses of what may be possible. The more you see this in your mind's eye, the more you may start to believe in the real possibility. Then you will unshackle your chains and start believing in what can be done.
"Limitations live only in our minds. But if we use our imaginations, our possibilities become limitless." Jamie Paolinetti.
Many people, either by necessity or choice, have made work the focal point of their lives. Yet typically this means they have little time for anything but work. Everything else gets away from them. Their family life takes a back seat to work requirements and a social life is virtually impossible. Life becomes like a walk through quick sand, every step difficult, sticking and not moving forward, and feeling yourself being pulled down further and further.
Life was like that for me once upon a time. Unlike the TV show 'Once Upon a Time' I wasn't living a fairy-tale life. It was a 'life' wrapped around a working schedule where the time spent working used up 90% of my waking hours. Not a way to live life, but I only came to realise this after a bout of serious ill health.
I had been so consumed by my work, keeping a roof over my family's head I could see no further. I really was blinkered, but no more.
Now I see the beautiful and vast sea of possibilities awaiting me. And I grasp every opportunity I can. Just being able to write so freely an article like this is so uplifting for me, and if it manages to inspire one more person then it becomes so special.
The dictionary defines the word "imagination" as the creative power of the mind and its capacity to create and form mental images and new ideas by combining present and previous experiences.
What a boring bunch of words for such an incredibly powerful and magical force that we all have available to us. Imagining the possibilities that life has to offer, that life can bring to us.
Ask yourself this. How fantastic has life been for you to this point? If it's absolutely amazing, then great, if it's not, then think of the opportunities, and possibilities that you can make the most of to turn this life of yours into something sensational.
Let your imagination create your reality!
Your mind and your imagination can be the gateway to the rest of your life. What you open your mind to think upon will determine the actions you take.
Famous for his Mission Impossible movies, J. J. Abrams tells us, "In whatever it is that I do, I find myself drawn to infinite possibility, that sense of potential."
Everyday, exercise your imagination, and you will build that capacity to see beyond the circumstances of your life as they are today.
Go daydream and start to create the life you want. . See your possibilities.
"I dwell in possibility…" Emily Dickinson
Score Your Way To Good Health - With Our Healthy Lifestyle Plan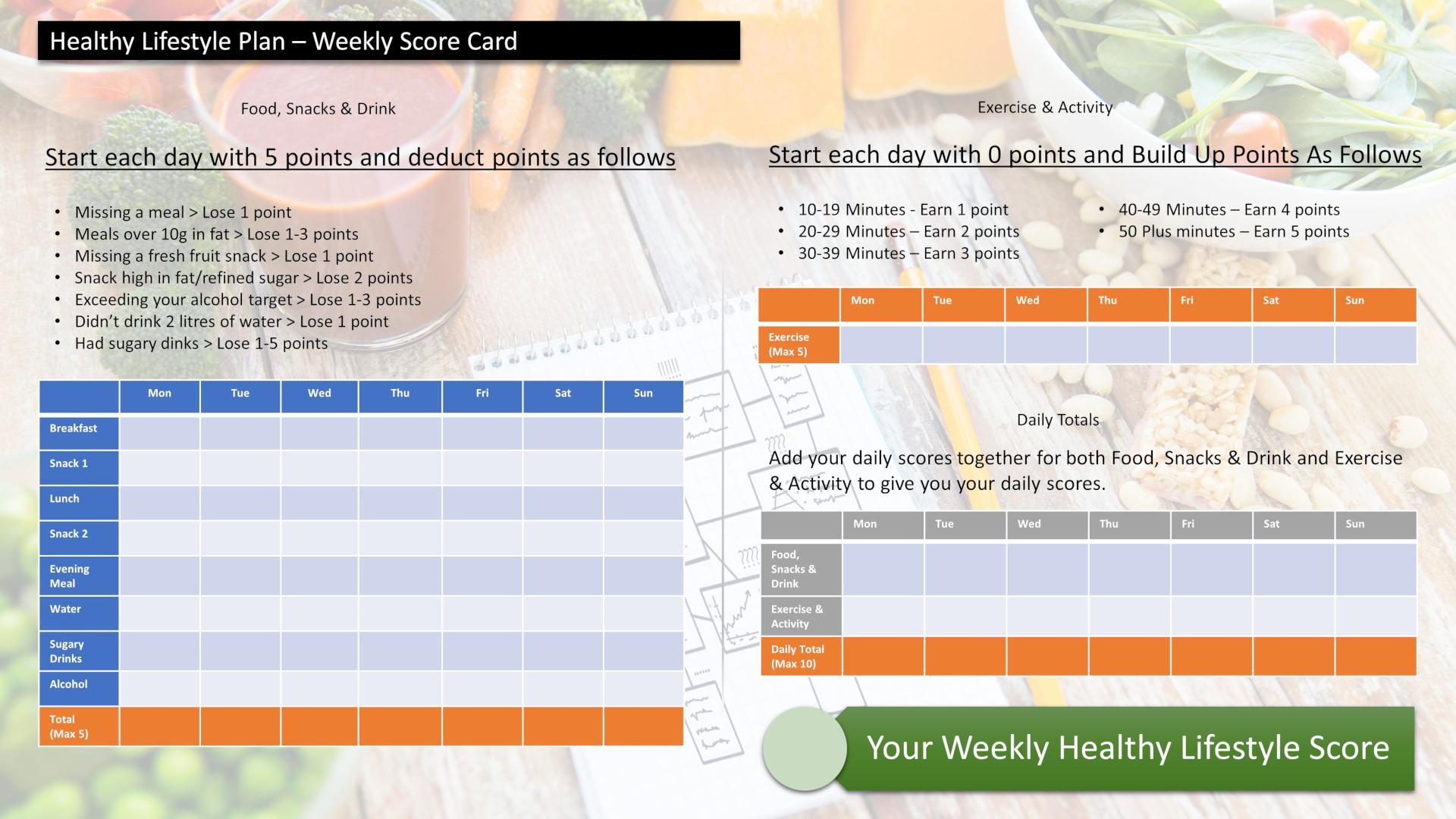 Score your way to good health with our healthy lifestyle plan and it's unique 70 point weekly scorecard!