Faced with adversity, many feel like they have the weight of the world on their shoulders. Worse still they allow everything to come to a grinding halt. Reacting in this way will bring no benefit, instead it would be far better to try and look at adversity differently.
After seeing much of my eyesight disappear and having faced lots of ups and downs throughout my life time, I have learnt that recovery is very much dependent on how we react. We may become angry and disappointed, feeling dejected and victimized, resigned to the situation and letting it get the better of us. Assigning blame rather than generating solutions is an all-too-human tendency. Alternatively we may react in a far more optimistic way where we turn a negative experience into a productive one—that is, to counter adversity with resilience.
Resilience is the capacity to respond quickly and constructively to crises. It allows us to adapt in the face of adversity, bouncing back from difficult experiences in a positive way.
Everyone has problems, but most having their head in the lion's mouth will give in, but the resilient ones will fight back knowing that every problem has a solution. Every situation has at least two sides. Thinking positively is about seeing the positive side of every situation.
"Every problem has in it the seeds of its own solution. If you don't have any problems, you don't get any seeds." Norman Vincent Peale
No matter how overwhelming our problems may appear nor how desperate we are, we must realize that we have the ability to move forward. You have the choice, have a pessimist's view and live a self-defeated life or optimist's view and live a challenging but fulfilling life.
You need to deal with your problems with a positive attitude no matter how insane that may sound. You need to hold on to hope and the belief that you can get through whatever the crisis. If you look back through your life, you will notice that difficult times don't last forever.
Maintaining a positive attitude is about being able to focus on your possibilities.
Difficult situations can really throw us off our tracks. It is during difficult times that having a positive attitude really helps. We can have all the great plans and goals in the world, yet life sometimes throws curve balls at us. We need to have a positive attitude during these times because that will keep us on track. With positivity you're allowing yourself the mindset and strength to find solutions.
With the right attitude you are able to look at adversity differently and overcome all obstacles that come your way and succeed in the face of long odds. It's okay to get fed up a bit and moan and groan for a short while, but this has to be a temporary state of mind, and quickly you need to find your positivity and your solution.
So look at your problem and ask yourself have you shown resilience and sought after your best solution. You can be sure of one thing, there will always be a good route for you to take.
So when you look at adversity differently, as the bible says, "Ask, and it shall be given to you; seek, and you shall find; knock, and it shall be opened to you."
Score Your Way To Good Health - With Our Healthy Lifestyle Plan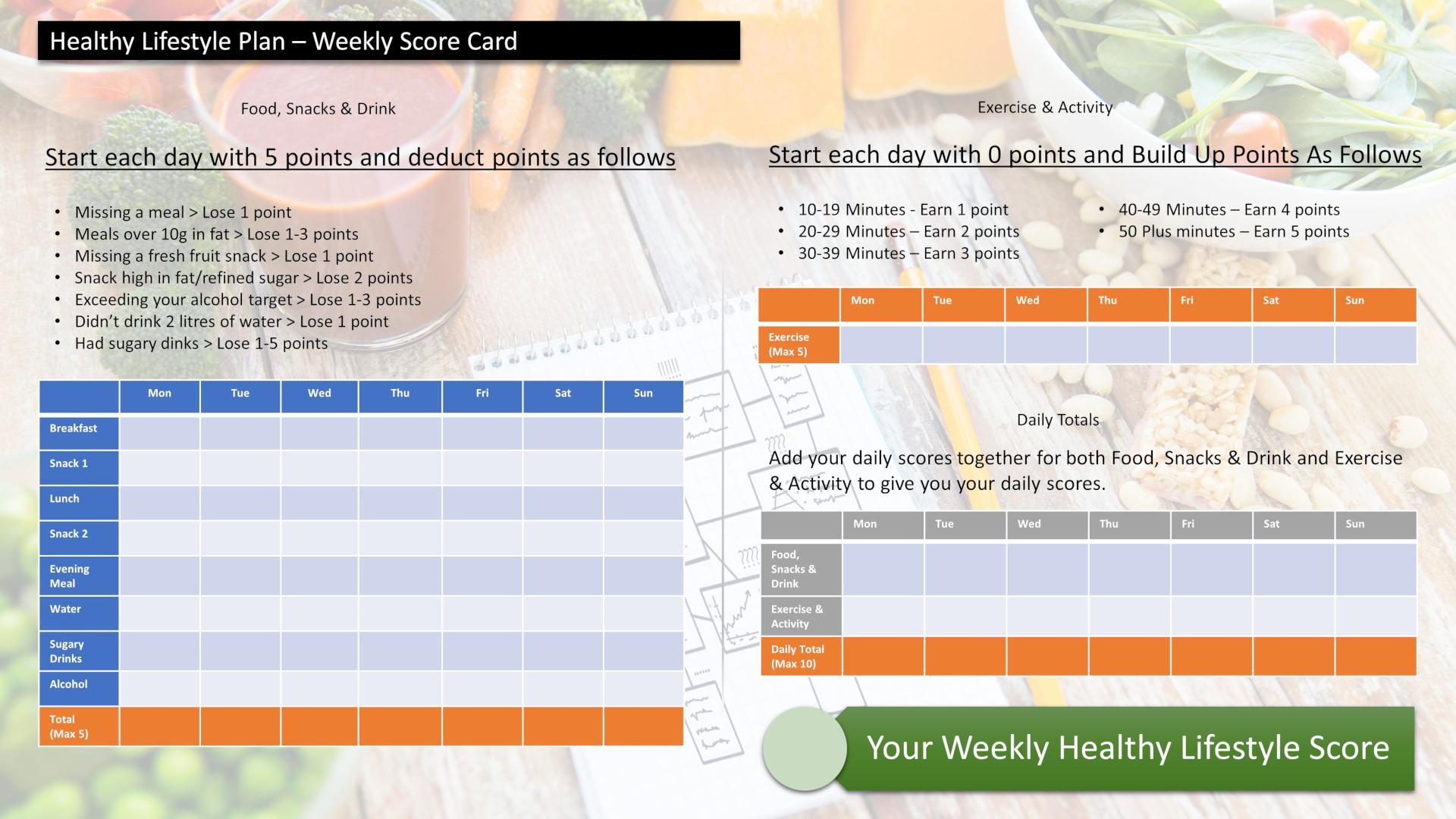 Score your way to good health with our healthy lifestyle plan and it's unique 70 point weekly scorecard!