The transformation from caterpillar to butterfly is one of the most wonderful in the natural world only matched by your personal development journey that you are capable of taking.
It's going to be a lifelong journey only ending as the last breath leaves our body. But until then we have the freedom to choose how much we are going to concentrate on our very own personal growth and development.
To me it means taking personal responsibility for your role as the-creator of your life and developing in the best way possible your mental, emotional, physical and spiritual conditions so that you can achieve your dreams making your life great.
When things get tough for me, one thing I will always think about is the legacy I'm going to leave. I not only want to build something I can leave behind, I want to make my daughters proud of me. These factors drive me on every day to secure my legacy, to ensure I improve constantly.
When you make the decision that you truly want to reach your potential, live your dreams and be the best you can be, you will commit with every breath to your very own personal development. You are your best investment and you are certainly worth it, don't you agree? Let's be honest only you can determine how your life unfold.
How do you know that you're on the right track and if you're actually developing and growing? It's simple. You feel good.
And when the adventure of life provides you with challenges that stretch you to your limits you deal with them resolutely knowing that your path forward had to take you to this place.
You would never let the positivity leave you. Why would you, when you know it's your friend. The positivity that constantly vibrates through you always has you prepared to deal with anything that comes your way.
You always believe that you can find the answer to any problem
You look at every situation with a focus, clarity and a calmness
You will take inspired and persistent actions to keep you moving forward
You never stop believing in yourself
You know your dreams are yours to have
Isn't this better than being driven by a negative mindset?
Accepting that you will always work to survive never thrive
You let your doubts and fears stop you constantly
You often lose your motivation
You feel stuck in a rut
You feel a failure
[cmsmasters_quotes mode="grid" columns="1″ animation_delay="0″][cmsmasters_quote name="Eckhart Tolle"]Get the inside right, and the outside will take care of itself.[/cmsmasters_quote][/cmsmasters_quotes]
So be inspired to allow yourself to follow a path of personal development and enjoy the adventure. Isn't it time you fought back against what seems to be just constant life of struggle. All you have to do is decide to be more than you are right now.
IMAGINE who you could be. Don't settle for ordinary. Strive to be the best you that you can be!
Commit to the pursuit of personal growth and accept full responsibility for your life. Growth is a process, and won't happen overnight. Know that there is always more to be learned. Be conscious on your personal development journey always taking action towards changing yourself. The journey is not always easy but is very rewarding.
Score Your Way To Good Health - With Our Healthy Lifestyle Plan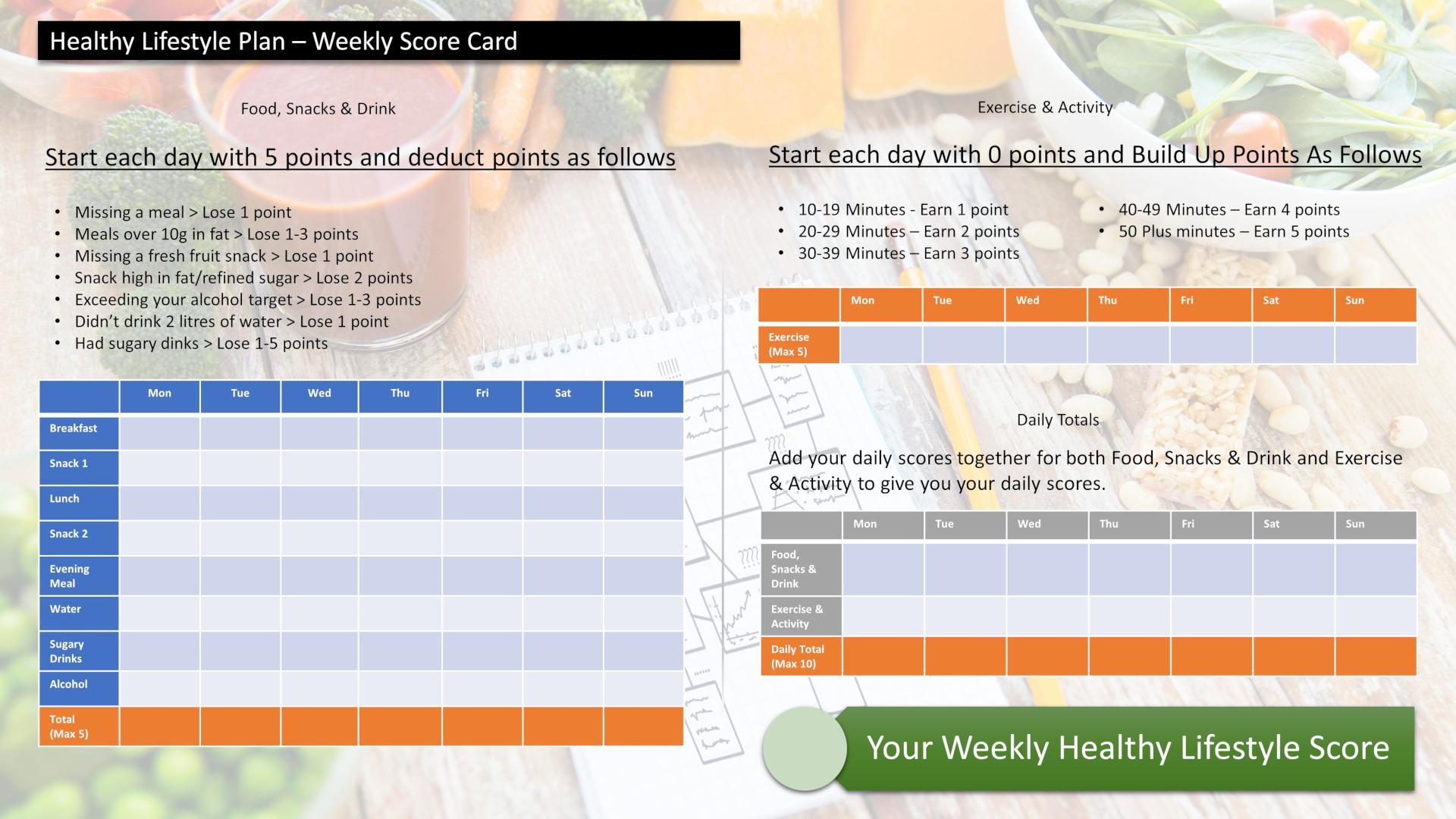 Score your way to good health with our healthy lifestyle plan and it's unique 70 point weekly scorecard!