At times, you feel bogged down by the pressure of life's stresses and worries on your shoulders, finding nothing to lift your mind when you're feeling low and troubled.
When you're feeling low and trapped by your problems it can feel absolutely draining. You struggle to get out of bed, have no energy throughout the day, find it impossible to concentrate, and nothing can lift you up. But there are ways…
No matter how hard life may be when you're feeling low, let the short life of Anne Frank drive you forward.
You never know when inspiration will strike but sometimes when you're feeling low it feels nothing can help. Well let this child, her diary and her mindset be your inspiration to waste not a second more, and instead strive to make your life the story it should be.
"Everyone has inside them a piece of good news. The good news is you don't know how great you can be! How much you can love! What you can accomplish! And what your potential is." Anne Frank
Anne Frank was one of the victims of the Holocaust who we know from her Diary which was published into a book aptly titled 'The Diary of a Young Girl.' One of the strongest messages coming through this diary is that life is not simply a matter of how long you live, but how well you live. When we allow life and its pressures to get on top of us, we aren't living well.
The diary begins on June 14, 1942—two days after Anne received the book for her thirteenth birthday. A few weeks later, Anne and her family went into hiding in her father's office building in Amsterdam, in an annex that was concealed behind a bookcase. They hid their successfully for two years. The diary ends on August 1, 1944, when Anne and her family were arrested and deported to concentration camps. Anne died of typhus in Bergen-Belsen in early March, just weeks before British troops would liberate the camp. Her life was cruelly cut short, but she has gone on to inspire everyone who knows her name.
While hiding away in the annex she used the time to face "the difficult task of improving herself," and as she worked steadily through the days and weeks, she "discovered an inner happiness underneath [her] superficial and cheerful exterior."
Can anyone of you be facing more difficult times than her which prevent you from spending time on improving yourself?
What are you doing to improve your life?
Forget the mistakes of the past and press on to the greater achievements of the future. Give everyone a smile. Spend so much time improving yourself that you have no time left to criticize others. Be too big for worry and too noble for anger." Norman Vincent Peale
Many of you if being honest will admit to wasting much of your time. Instead of spending your time doing things that can improve yourself, you're probably wasting it away feeling sorry for yourself, or losing yourself by doing things that means nothing, like playing games, gambling, constantly in Facebook.
Anne Frank showed us the importance of making the most of every second you get because every second counts.
When you start to realize life isn't fair, what do you do: curl up and die or fight every second of the way? Aubrey O'Day
She recognized the reality of her situation, she wasn't in denial, she realised she could either spend her time thinking of her own impending doom, or she could go on with her life, accepting the fact that she may die any day soon, but embracing, and trying to extend, the life she has.
To live that way is to live fully to the end, no matter when that end might come.
"A person who has courage and faith will never die in misery!" Anne Frank
Through her diary you can see how she was filled with hope even against the inescapable oppression she faced, and truly this can act as your inspiration. No matter how tough things may be, never will you face the nightmare of this child. And if she can fill her life with hope, so can you, and in your case maybe your destiny will result in you succeeding.
Use the story of Anne Frank as the turning point in your life. Refuse to allow things to hold you down any longer, seeing everything as negative, and feeling that life will never get any better. Constantly saying to yourself 'my life will never get better than this'. Instead it is time to believe that you possess everything you need to begin bringing improvements and day by day small victories will end up into huge victories.
Feeling sorry for yourself, you already know does nothing. Making changes in your life will begin seeing things improve. So using this little girl Anne Franks get yourself up and refuse to waste another second of your life.
For me I know how easy it is to become side-tracked by our unhappiness and difficulties. When you're feeling low and the weight of the world on your shoulders I Know what it's like. For a period of time my ill health really knocked me back. I was down, probably depressed.
I have since made tremendous progress by becoming more self-aware, practicing self-love, and noticing the infinite blessings and possibilities in my life, and I think of those less fortunate than me and what they've gone on to achieve. It inspired me to get off my knees and rebuild my life. I'm so pleased I did, now do it for yourself.
What helps you improve your mood when you're feeling low? Let us know by leaving a comment.
Score Your Way To Good Health - With Our Healthy Lifestyle Plan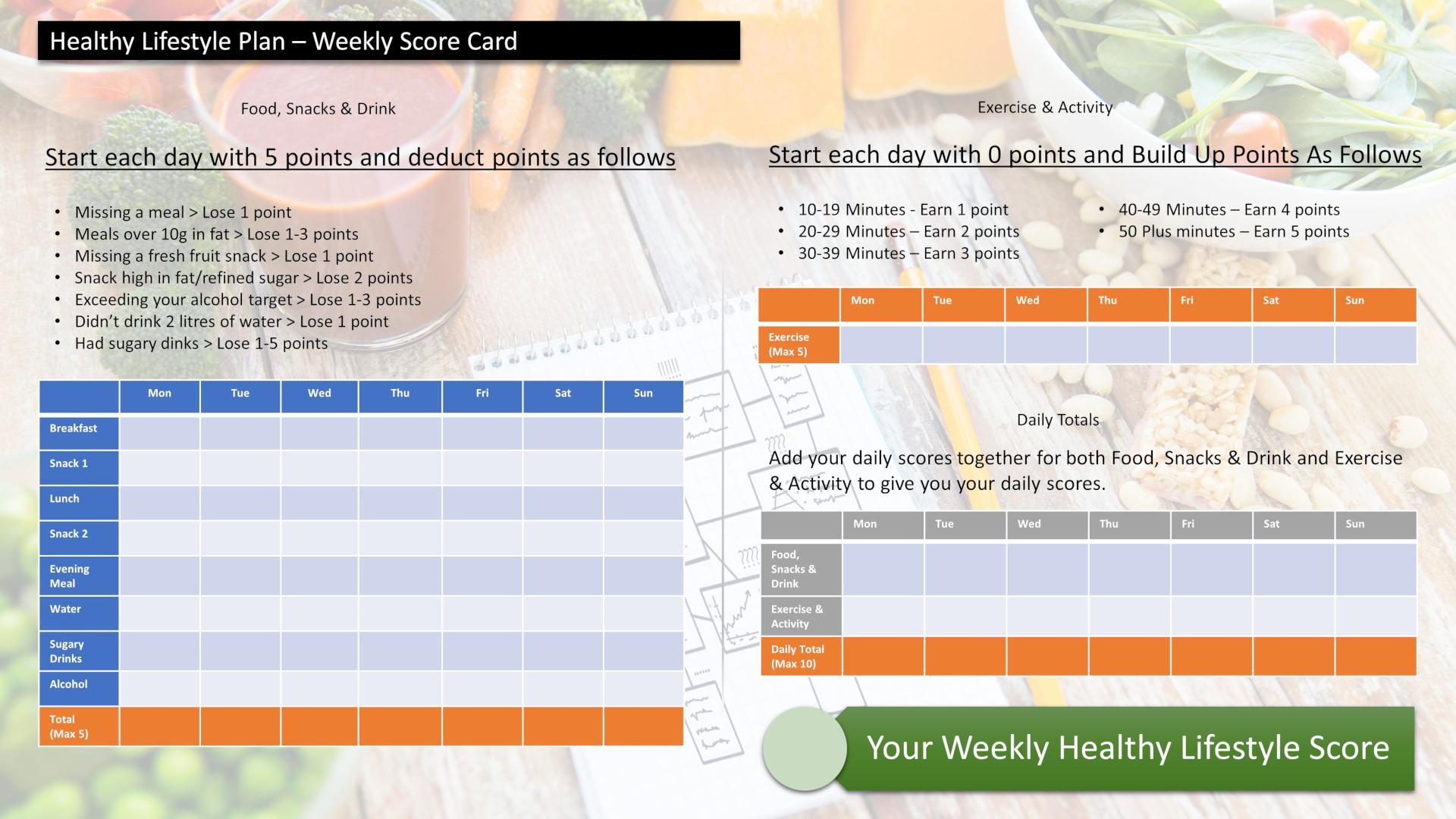 Score your way to good health with our healthy lifestyle plan and it's unique 70 point weekly scorecard!