Excellence is not an act, but a habit". Aristotle
Happy New Year to one and all!
Life is all about challenges, pursuing your passions and increasing the boundaries of what you believe are your own capabilities. With dedication, determination and the continued pursuit of excellence, you will fly high as you experience one challenge after another. I hope that this coming year holds peace, prosperity and pleasure for all of you and your families and loved ones, that you shall meet every challenge that confronts you in this New Year.
It's time to make new year resolutions. It's time to break old habits. As the old year has ended and the New Year unfolds its time for you to feel renewed with new promises. Here's wishing you a great new start. May you have a lifetime of happiness and success!
So many of you I know are troubled by things such as how you have let your body go… or your relationship is in trouble, perhaps you're frustrated about the fact you aren't doing better in your work or you know that you could be doing better as a parent.
Let this year be the time that you move your life on. Let this year be different than the last year, let yourself now do things differently. Today on January 1st, 2012 hit the reset button to your life, clear away the debris of your mind that has been holding you back, and allow yourself to see a bright and happy future.
Let this be the year where you set big goals, and go on to achieve them. The last couple of days I have provided you a process to create your goals, to bring them to life.
I want to help you. Through this blog in the coming year let me guide you it will be my honour. Over the next week you will see many changes, which I hope will inspire you even more. So keep visiting.
Till tomorrow
Larry
Share a goal for 2012 in a comment or perhaps link to a blog post featuring your goals!
Score Your Way To Good Health - With Our Healthy Lifestyle Plan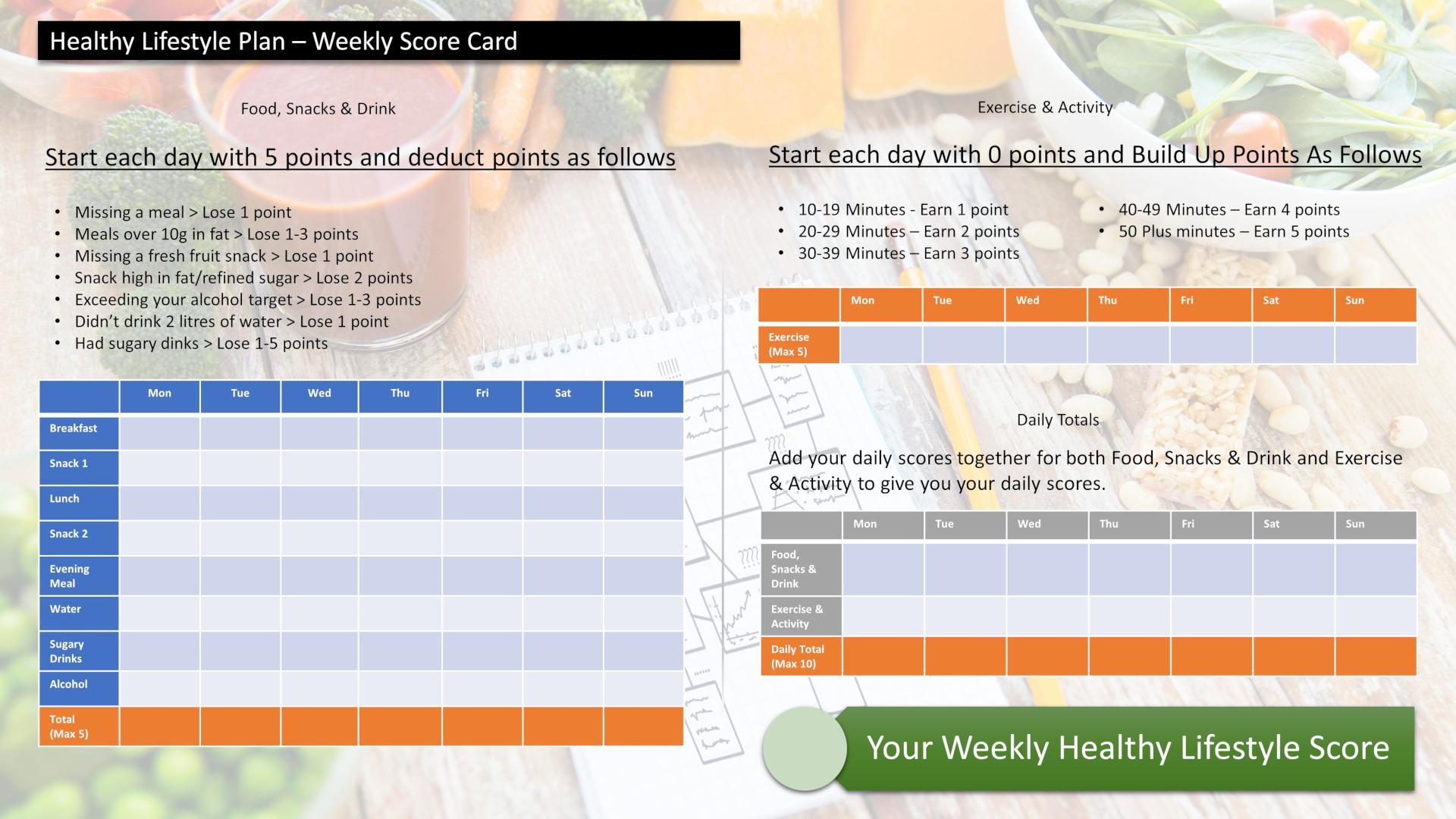 Score your way to good health with our healthy lifestyle plan and it's unique 70 point weekly scorecard!