YouTube Tuesday, adopted from Josh at Its Tiger Time, is a fun day set aside for sharing your favourite video. Feel free to join in each week and see how creative we bloggers can be.
If you participate, remember to leave your YouTube Tuesday link at Its Tiger Time as well as all the blogs you visit.
As you know I blog about personal development. I love filling my life with new learning's and experiencing personal growth just as much as I love sharing my knowledge, passion and insights. My journey to learning and teaching will never stop.
Today for my YouTube Tuesday offering, I would like to bring to you the trailer of the film 'The Secret'. Over the course of my life there have been several life changing experiences, and one of them was truly watching this film. I know many of you doubt what is taught in this, but why? Surely if anything can inspire one's mind to believe that better things are possible, then we should grab hold of that belief and let it inspire us.
The Secret caused a massive worldwide stir when it was first published. If you decide to either read the book or watch the movie, I just have one favour to ask you. Go to it with an open mind. You may believe what it says or not, but do read or watch it. From there, you decide whether to just forget it, or believe and act on it.
By judging the concept offered by 'The Secret' too quickly you perhaps are robbing yourself of a more fulfilling life, go to it with an open mind, and see how it affects you.
I learned long ago that the way I think and feel about my life is a direct result of what I allow myself to think. The Secret offered me something that could drive even more positivity through me. I know, without question, it can help anybody that it touches.
Score Your Way To Good Health - With Our Healthy Lifestyle Plan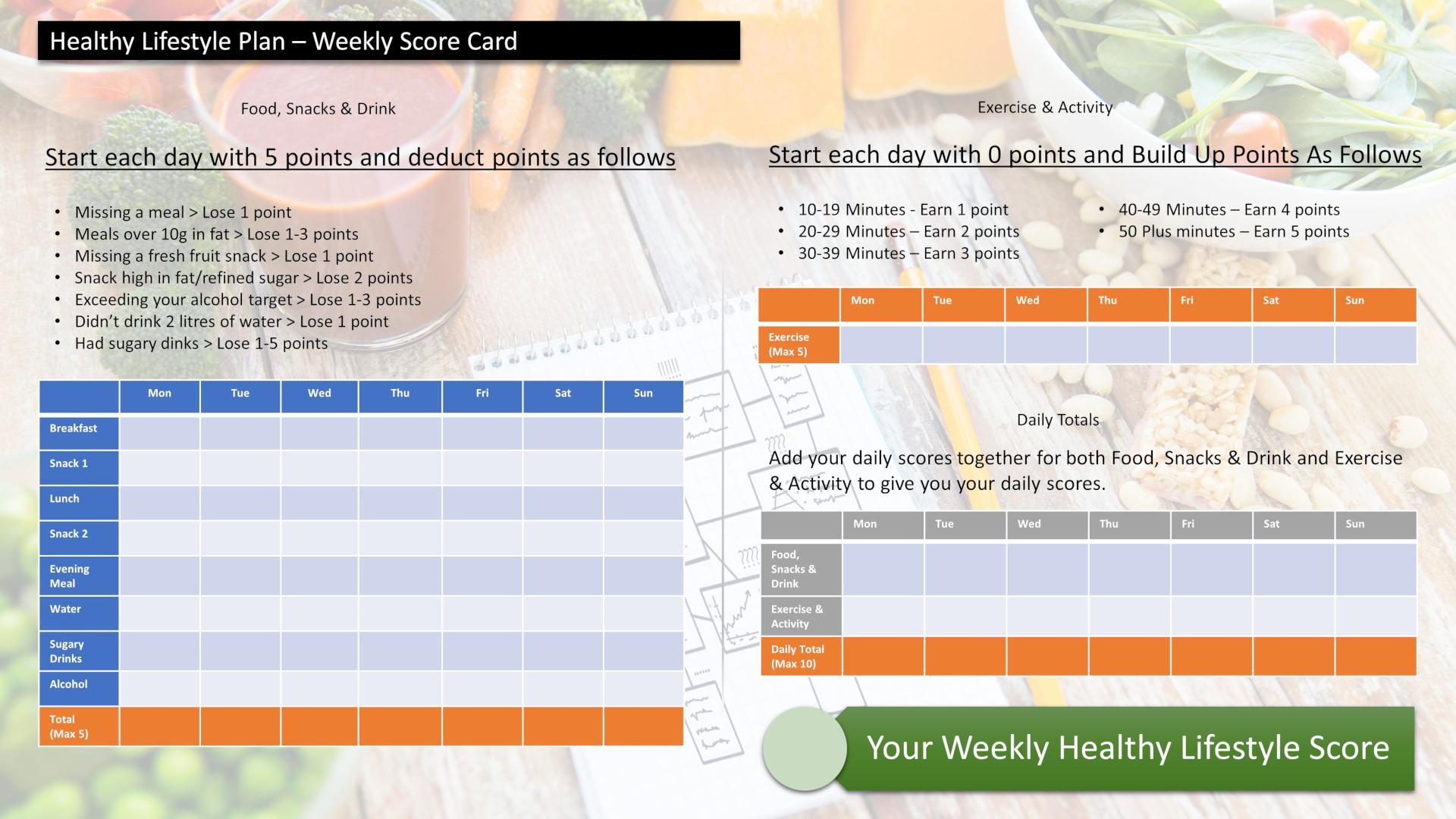 Score your way to good health with our healthy lifestyle plan and it's unique 70 point weekly scorecard!