Personal Evolution is how your life evolves from the time of your birth to the time of our death. We have many choices to make through our life that affect who we are and what we will become.
Every day you are growing and changing, learning about new options, experiencing new memories, in fact you are evolving. It's exciting! There are new possibilities awaiting you! That's the journey of life, and when we follow a path of personal growth it is an adventure.
Life is different for each and everyone of us. The journey of life can be seen as a blank canvas that transforms into a masterpiece over the course of a life time. You wake each and every day given the opportunity to create your very own history. It is not written for you, it is your own to produce. You are the director of this work of art.
How we shape and create our own canvas of life is dependent on the choices we make. Every decision we make represents a choice between various possibilities. The choices we make determines the path we take, the outcomes we see. The choices that you make on a daily basis are the brushstrokes that will outline what your very own Masterpiece looks like.
We have a distinctive opportunity to focus on our own growth and development. So if you're ready to start living life fully, follow your passions, create your dreams, living a life of purpose, my strongest suggestion to you is dare to be different. Have the courage to follow your own heart.
We are creating our lives every day that we're here. Our canvas of our life is painted by the choices and decisions we've taken in our lives so far. So if you want the picture to improve make better choices from now on.
Today is a new day! And we all have a masterpiece that can be improved! Belief in yourself and in all possibilities is essential. This is your time to create the life you want! This is your moment to paint that masterpiece . Please turn your canvas of life into something beautiful!
Creating your Masterpiece takes courage and, the belief that you have a gift to offer the world. Whatever you decide to spend your time doing and what you think about defines who you are. I would love you to enjoy the process of moving from where you are today to where you could be tomorrow.
Not sure what you want out of life? I'm getting ready to launch a program that will help you not only determine what it is you really want out of life, but what steps you need to take to get there. Contact me at coach@larry-lewis.com to reserve a place on 'The Power of Passion Course'.
Download The Evolution of Your Ideal Life MP3
Score Your Way To Good Health - With Our Healthy Lifestyle Plan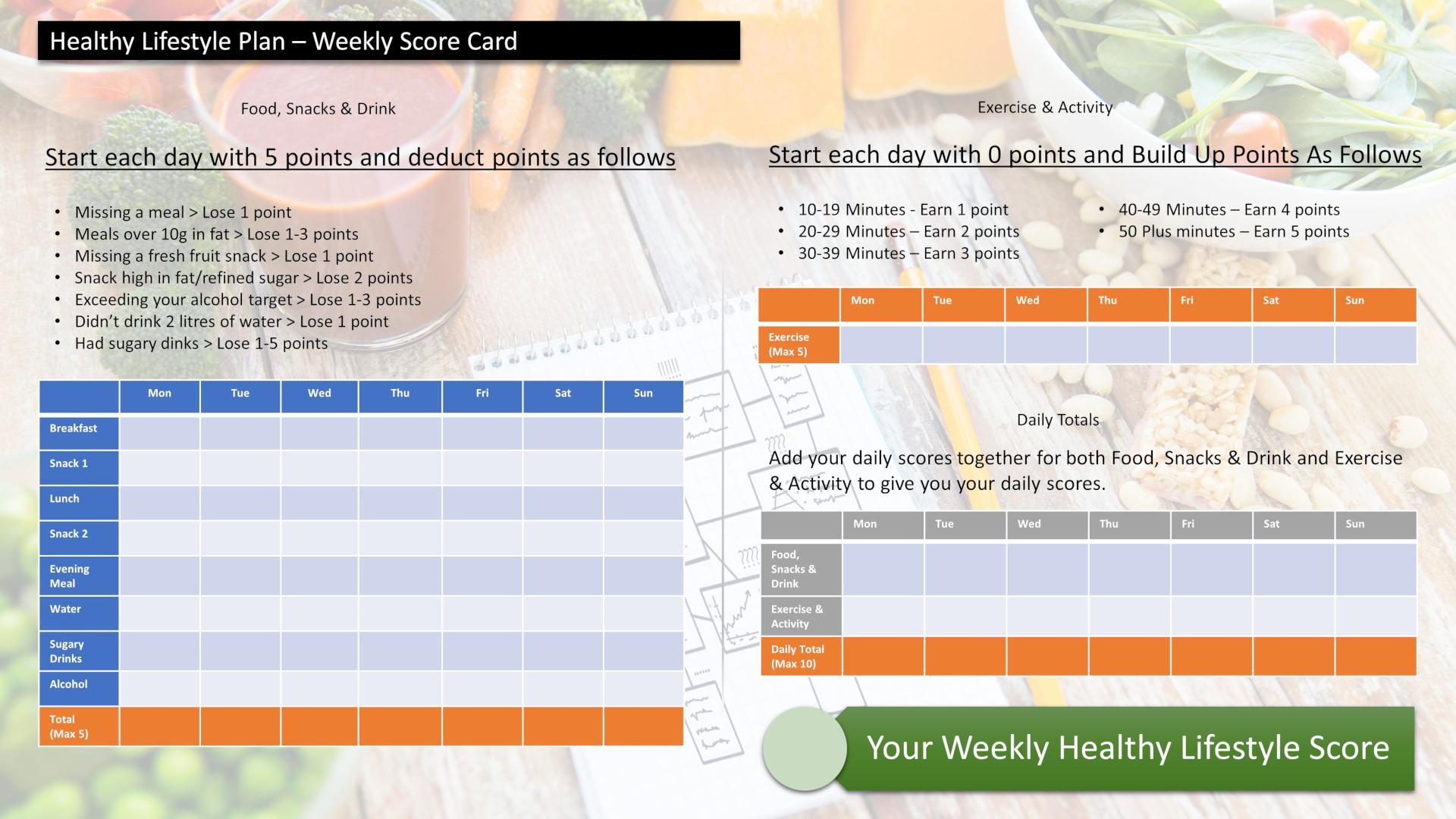 Score your way to good health with our healthy lifestyle plan and it's unique 70 point weekly scorecard!