Are you adequately rewarded for your efforts?
If you answered "no" the skill of leadership can help you!
It can put you in total control of your life and make your dreams a reality. It can move your career on to the fast track and bring you high levels of prestige.
It can make you a powerful communicator with a vast influence over others. Plus, it can improve your relationships, your decision-making ability, and your peace of mind about the world and where it's headed.
Gain the respect and admiration of others using little-known secrets of America's most successful leaders.
Get family, friends, and co-workers to do what you ask because they want to do it, not because they have to.
Respond effectively when under crisis using proven techniques for thinking clearly and reducing anxiety under pressure.
Recognize and develop talent in yourself and others while you learn to distinguish between image and substance.
Accomplish twice as much by learning to motivate others to perform at their best.
Make powerful decisions and follow through on them using Carnegie's action formula.
In a world quickly becoming more virtual, human relations skills are being lost — along with the skill of leadership. When you develop your leadership ability through The Dale Carnegie Leadership Mastery Course you'll learn to be flexible, adaptable, and trustworthy, as well as a tough and decisive distributor of power. Learn all the secrets of leadership mastery.
About the Author:
Dale Carnegie (1888-1955) described himself as a "simple country boy" from Missouri but was also a pioneer of the self-improvement genre.
Since the 1936 publication of his first book, How to Win Friends and Influence People, he has touched millions of readers and his classic works continue to impact lives to this day. Perhaps more than any other person who ever lived,
Dale Carnegie changed the human relations movement. His world-famous course has influenced millions of people. Looking back on his life, Carnegie saw that worry and fear were the forces that held him back. Conquering worry and fear gave him a new hold on life. He developed the Dale Carnegie Course as a forum for overcoming worry and fear and developing human relations and leadership skills.
Order The Dale Carnegie Leadership Mastery Course – Click Here

This product can be purchased as either:
CD Version – 6 Compact Discs/12-Week Leadership Mastery Plan/Bonus Booklet entitled Timeless Quotes on Leadership. Your price: £71.44 £35.72. You save: £35.72
MP3 Version – 12 Sessions in MP3 format. Retail price: £71.44
To buy this product please follow this link Click Here

Score Your Way To Good Health - With Our Healthy Lifestyle Plan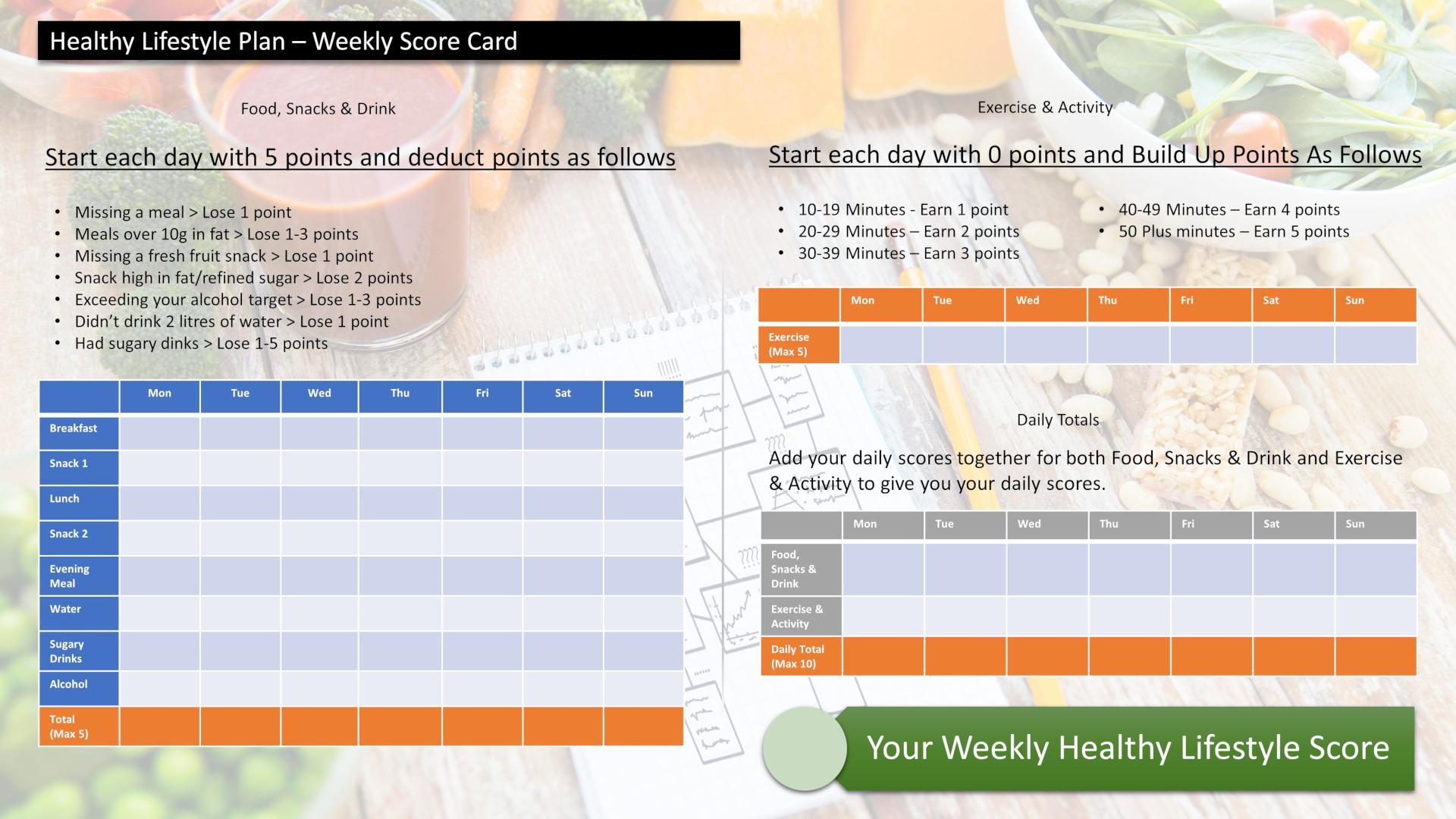 Score your way to good health with our healthy lifestyle plan and it's unique 70 point weekly scorecard!