The only way that you can reach your full potential, becoming everything you are capable of becoming, is by dealing with those key moments that you will face on your journey effectively. You can only achieve all those goals you are going for by reacting in the right way to the unavoidable crises of day-to-day life.
There are basically two approaches to dealing with those crises in your life:
We can find and fix the cause of the problem.
We can find or create solutions.
The key to performing at your best during the difficult times of your life is for you to focus single-mindedly on the solutions rather than the problems. The more you think about possible solutions, the more solutions you will think of and the better they will be. The more you think about solutions rather than problems, the more positive, focused, and creative you will become. The more you will think about the specific actions you can take, so the more in control of your life you will be in.
Focusing on solutions means you are now looking at problems as
opportunities for improvement, and,
pointers of where to focus your attention
When you face problems, you can either focus on them or you can focus on the solution. Generally speaking when you focus on the problem it only wastes your time and energy, as you go over the problem over and over again in your mind. This thought process, focusing on your problem, leaves you overwhelmed with fear and worry, unable to take any action to get you away from the problem. By focusing on the problem all that happens is you allow negative thoughts to overwhelm you, and the larger the problem becomes in your mind.
You can't go back in time and change the cause of the problem. Finding out how the problem came to be, still won't fix it. Apportioning blame for the problem won't fix it either.
Instead it is better to focus on the solution instead. By focusing on the solution, you place all the power of your mind to resolving your problem giving you little time for negativity. You free your mind up to think positively which allows you to access the creative problem solving part of your mind.
It is imperative for life success that you function well in a crisis, solving the problems that arise suddenly and unexpectedly. You must believe that there is no problem that you cannot solve by applying your intellect and imagination to finding the solution. There is no difficulty you cannot resolve by intense attentiveness. There is no obstacle that you cannot overcome or get around if you are determined and persistent enough.
Learning to focus on solutions and not my problems has changed my life. Previously I allowed my problems to overcome me, wasting a lot of time and energy on feeling sorry for myself, panicking over them rather than trying to solve them. Once I learned to focus on solutions I became far more productive and efficient, achieving so much more. The trick was to look at alternative choices to find potential solutions to every problem that arose, considering the different options available to me to deal with the problems I faced to achieve the optimum outcome.
Once you see a problem as an opportunity for improvement, a valuable chance for growth and personal development, you will begin to focus on solutions which will give you far more drive and motivation than if you allowed your challenges or obstacles to overwhelm you.
Never lie down and accept failure or defeat. For every problem, there is a solution, go and find it, so that you can continue to move onward and upward.
Here are some of the basic principles which underpin a solution focused attitude:
Focus on solutions more than problems
Look for opportunities and possibilities to gain improvements, rather than focusing on your obstacles
Look for resources rather than scarcity
Make use of what is available, rather than worrying about what is missing
If it works, do more of it
If it is not working, we do something different
You can use influence, rather than control
Know that improvement requires action, so we focus on actions
Look for indications of progress rather than look for evidence of failure
Are there any other benefits of focusing on the solution that I missed? What are your thoughts on this article? Do share them and comment below.
Score Your Way To Good Health - With Our Healthy Lifestyle Plan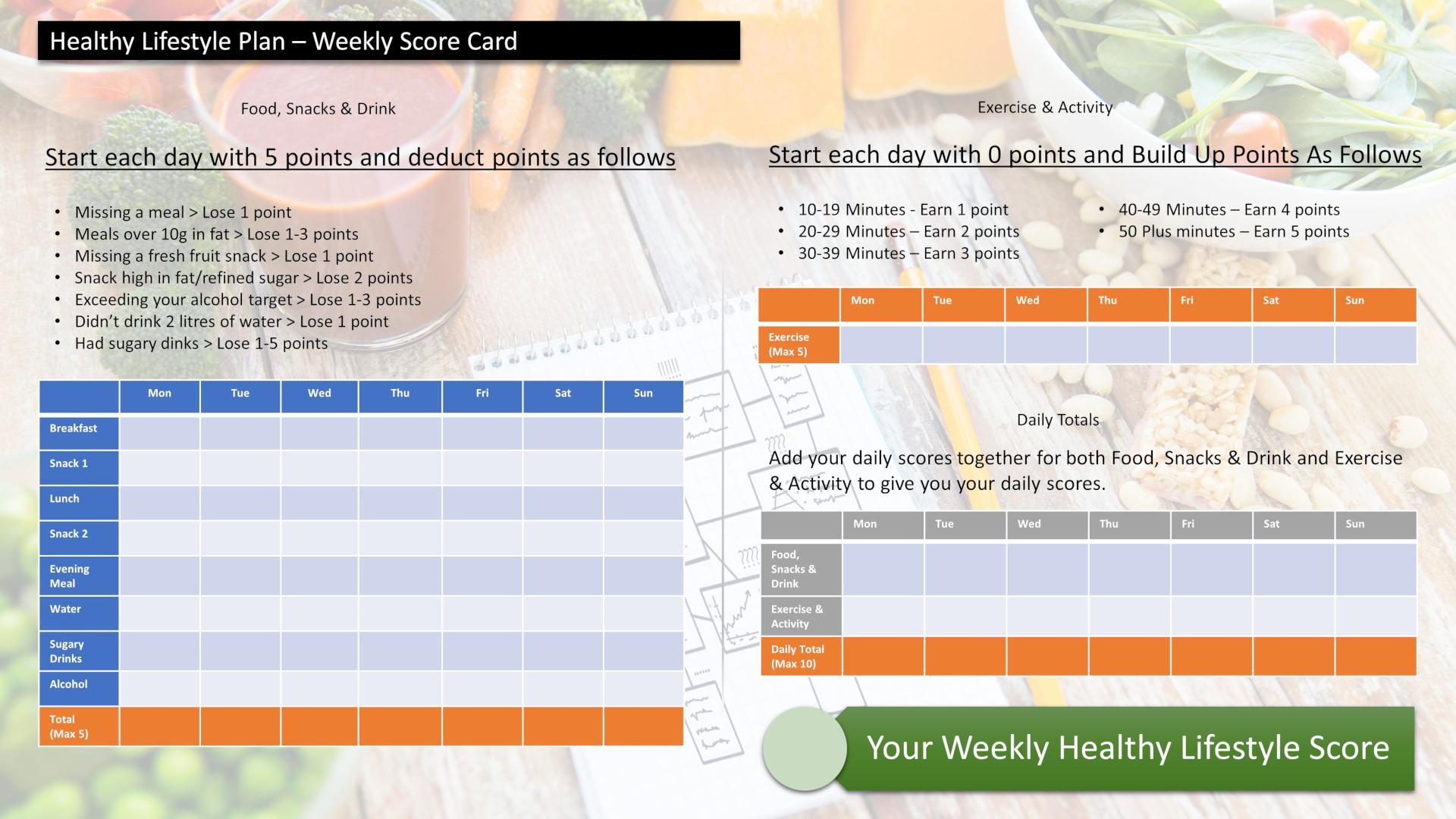 Score your way to good health with our healthy lifestyle plan and it's unique 70 point weekly scorecard!