Staying Committed To What's Important
Many people stop short of what they set out to do, losing track of what's important to them.
Together my business partner and I have started, managed and grown a successful business and yet we constantly evolve because we have a picture in mind which we have not yet achieved. We know without doubt what's important to us and we keep evolving until we get things to be exactly as we want them.
We have been fortunate to have each other through the years while going through the various stages of our business seeing it develop along the way. We had learned quite quickly that our personalities although complete opposites really complement each other.
The one thing that we've always had going in our favor is our passion. We are truly passionate about what we are doing and we totally believe in it. This has made it easy for us to show complete dedication and made us work really hard.
Everyone ha enormous potential within them, and they can access that greatness through using their gifts and talents with passion.
It's crucial for you to take some time to determine what's important to you, what values you want to bring through your business and life and then take inventory of one or two typical days and see where you're actually spending your time.
We make sure that we are operating at peak level making sure our performance is always right up there. This is crucial and we owe it to ourselves and everyone in our life that we are making the most of our gifts and talents fulfilling what's important to us.
The last 5 years of my life have been very topsy turvy. I have experienced some incredibly hard times, but have also had many successes. During this whole period I've never forgotten what's important and my commitment has never wavered.
Some of those around me have lost faith and gone there separate way, while others have stood by me and supported me and shown confidence. They have helped inspire me through the tough times and given me the fuel to keep going.
I have ensured that I never forget that to achieve my dreams I must always do my best no matter what circumstances I've faced and to always focus on what's important.
This is a major driver of success, both personally and professionally. It is not hard to focus, if you know what's important to you, and what's not.
Staying committed to what's important is the only way we will ever achieve our dreams!
You have to make your goal the most important thing in the world, staying committed no matter what.
What will it take for you to stay committed to what's important to you?
Score Your Way To Good Health - With Our Healthy Lifestyle Plan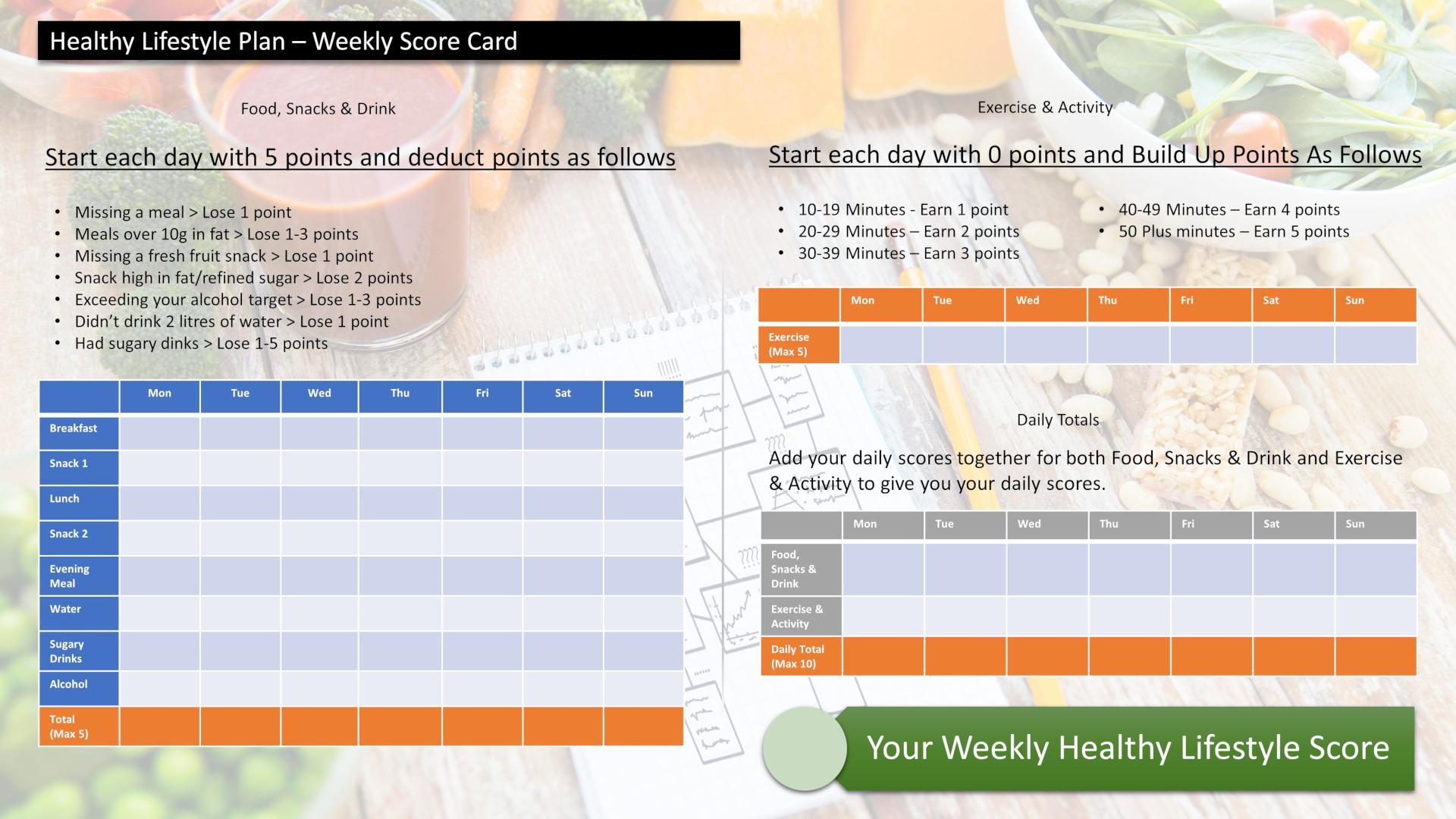 Score your way to good health with our healthy lifestyle plan and it's unique 70 point weekly scorecard!