You have exactly one life in which to do everything you'll ever do. Act accordingly. Colin Wright.
How do you feel about your life today? Are you living every day in excitement? Do you love what you're doing? Are you elated every single moment? Are you looking forward to the next chapter of your life? Are you living your best life?
Your thoughts shape who you are, but you can change the way you think. Your circumstances and consciousness have shaped who you are, but the way you respond to your circumstances and the thoughts you choose to believe will shape the rest of your life.
Even when you know how you want to live your life, you might have trouble figuring out why you aren't living life like that, or you may find it difficult to get closer to living in line with your true desires and values. Then there are the times when you notice that things could be better, or that you've veered off track.
When things seem overwhelming or life's off track you know it's time for you to begin to shape your life your way, deliberately.
"Your time is limited, don't waste it living someone else's life. Don't be trapped by dogma, which is living the result of other people's thinking. Don't let the noise of other's opinion drown your own inner voice. And most important, have the courage to follow your heart and intuition, they somehow already know what you truly want to become. Everything else is secondary." – Steve Jobs
In the last three years of my life since I pursued my passion I've been living every day to the fullest, filled with joy, passion and rigor. It's an amazing experience that I want you to experience that too.
Live every day on a fresh new start. Don't be held back by what happened yesterday, the day before, the week before, the year before, and so on.
The contribution that you want to make and the legacy that you want to leave is one of your most essential decisions in your lifetime.
The fact is that however long we are on this planet it will not be long enough, we have a short window of opportunity to make the world a better place, to dream and to realise our dreams.
Our time is now and we have to make the most of it and live our life the way that we want it.
Seize the day, take steps forward in your life, shape your life your way.
Score Your Way To Good Health - With Our Healthy Lifestyle Plan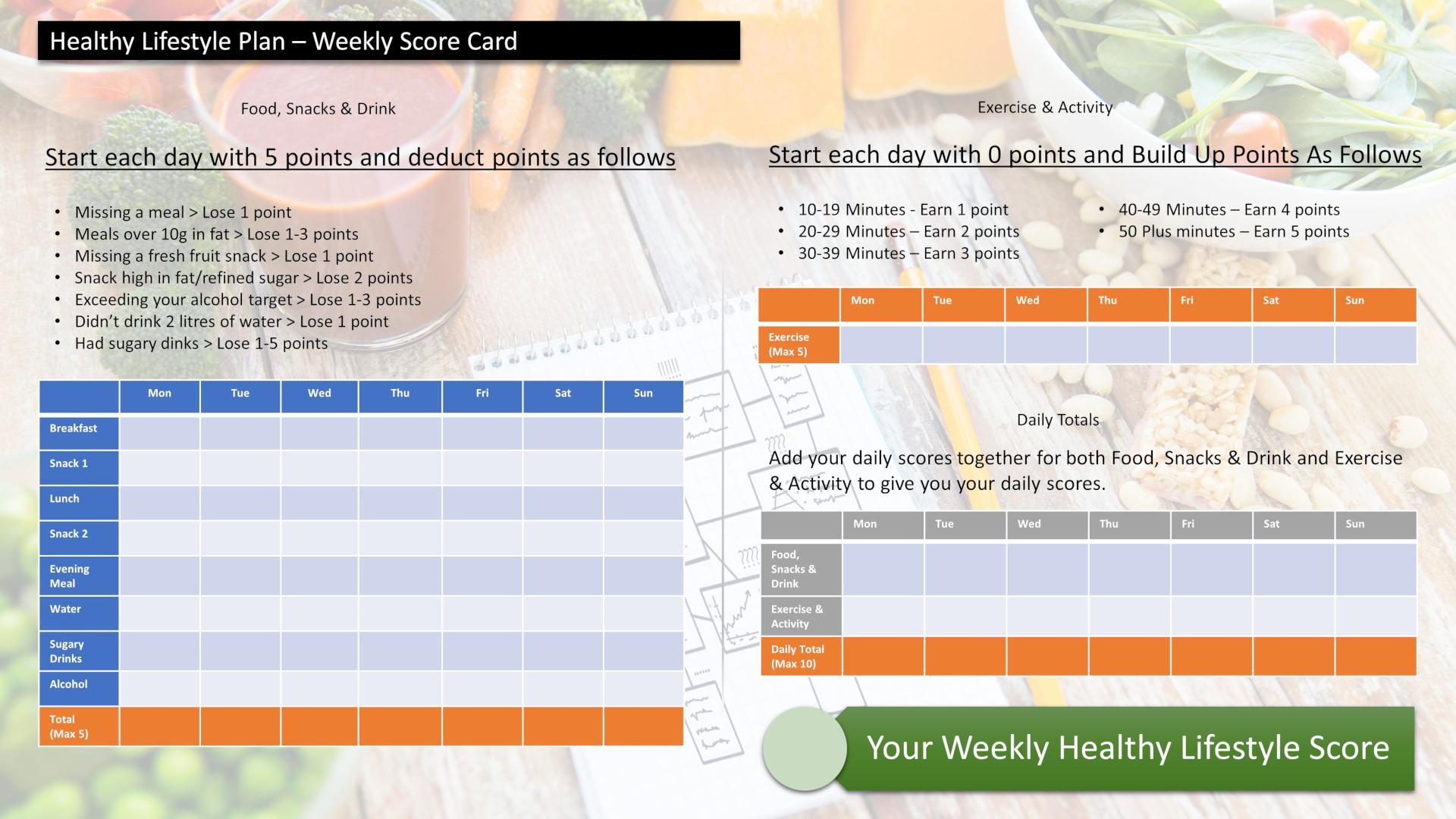 Score your way to good health with our healthy lifestyle plan and it's unique 70 point weekly scorecard!