Hello Friends,
Most of you journey through life taking care of family, friends, business, in fact everyone and everything before you look after yourself.
With your responsibilities to those people you love, your basic need to make money, with many of you putting all you energy towards keeping your head above water , it all keeps you away from pursuing your dreams.
Become a member today to get access to our webinar this saturday
Only when you slow down, take some mental time away from your normal day to day routine and the normal trials and tribulations you face constantly, giving yourself time to truly reconnect to your dreams, can you then actually embark on a road to discovering and then bringing into your life your true PASSION.
When you remove your fears and silence the constant barrage of outside influences are you then ready to once again rekindle your passions for what you truly love doing. Once you do you are taking your life in the direction which will change your life so much for the better.
We want to help you on this journey, and we know we can. Our 1st Members only Webinar for "THE POWER OF PASSION" community will take you through the path of finding and living your passions.
Passion is the driving force behind every significant human achievement. Success in life has to be underpinned by passion. Having a vision for your life, together with a passion for what you do, is vital for driving your life forward. Harnessing that passion to relentless action is key to success in everything you do. So isn't it time you did something to find and live your passions.
If you could do one thing to change your life, I highly endorse you find something that you're passionate about. If you hate your work, or find yourself constantly lacking motivation, finding your life both boring and monotonous, you need to start looking for how to realise your full potential in life, and the first step to achieve this, is connect to your passions.
If you dare to dream, dare to imagine the potential, and dare to actually look for what you love, life becomes so much more exciting and fulfilling.
So if you have not found your passion, I invite you to join our completely free Power of Passion Community and attend our Webinar.
Please invite a friend to share what promises to be a time of learning and sharing.
I am so excited to be doing this free webinar on Saturday because I know how much it's going to help you on your journey to finding your passion!! If you haven't signed up yet, it isn't too late to sign up here!
We're going to look at these questions. And you are going to start answering them. This is not a webinar where I talk and you just listen, but one where you are going to be challenged, made to think, and work out answers.
1. What do you naturally do well?
2. Is there a cause, value or quality that you feel passionate about?
3. What do you daydream (or dream) about doing?
4. What would you do if you knew you could not fail?
5. What do you absolutely love to do that you lose track of time when you do it?
Sign up today if you'd like to join us!
When: Saturday, May 5th 2012
Time: 1:00pm – 2:30pm BST (GMT +1)
Included: You will have free access to our Workbook, PowerPoint Presentation, Audios, Videos, Articles and much more in our Power of Passion Community. Plus you get to attend our series of Power of Passion Webinars, starting this Saturday.
I am looking forward to having you on the call.
I hope you will join us!
Here's a preview of what I am going to go through on the webinar.
Power of Passion Webinar Preview Picture 01
Power of Passion Webinar Preview Picture 02
Power of Passion Webinar Preview Picture 03
Power of Passion Webinar Preview Picture 04
Power of Passion Webinar Preview Picture 05
Power of Passion Webinar Preview Picture 06
Power of Passion Webinar Preview Picture 07
Power of Passion Webinar Preview Picture 08
Score Your Way To Good Health - With Our Healthy Lifestyle Plan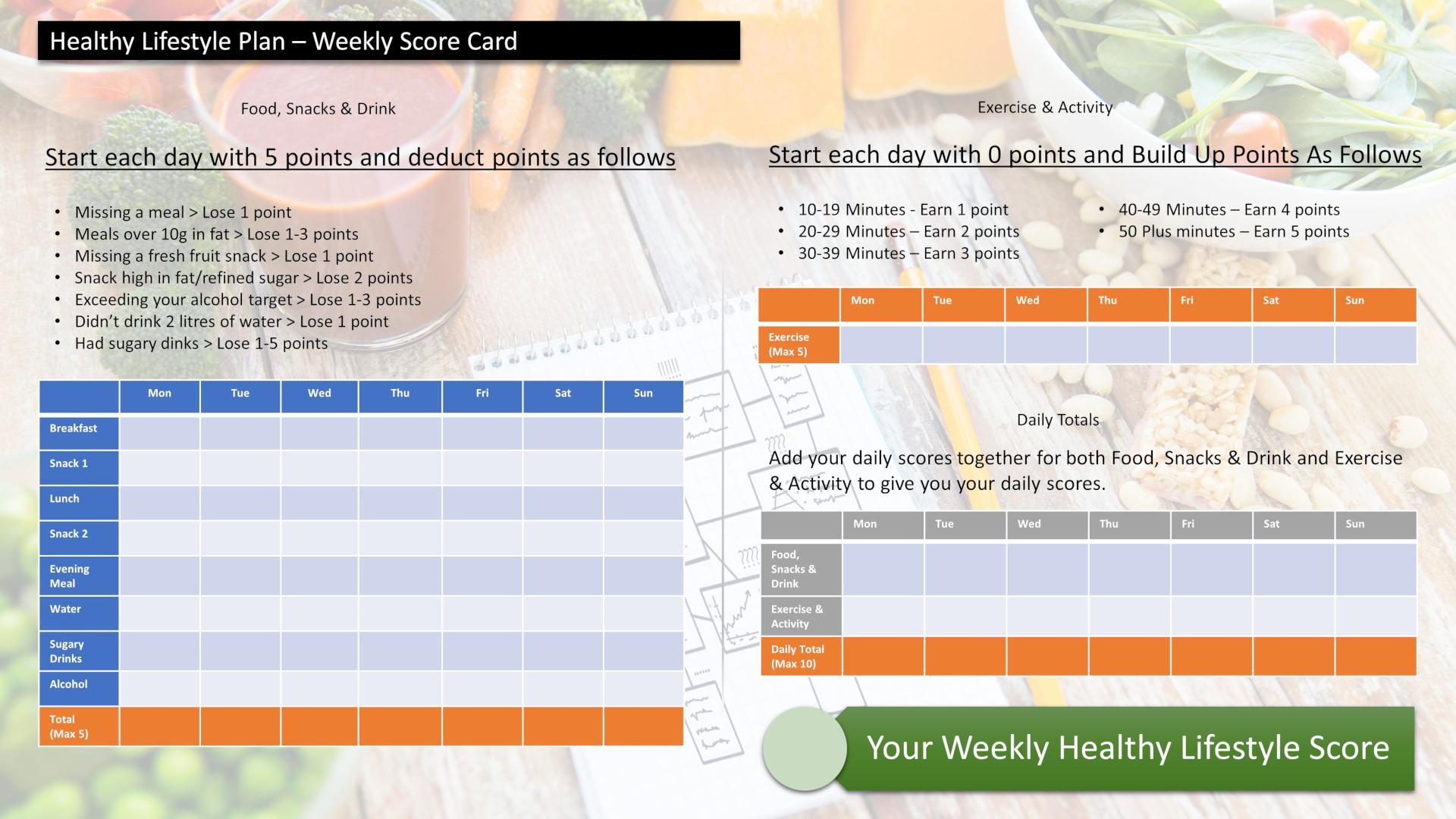 Score your way to good health with our healthy lifestyle plan and it's unique 70 point weekly scorecard!