As many of you I'm sure already know, loneliness and isolation come with being ill, and feeling all alone in the world is almost as bad as the illness itself. You're spending so many hours a day in bed, not feeling good, having no energy or strength, unable to do even the simplest of things, and if like me you live alone, there's nobody around to help you.
I will be the first one to admit how difficult I found it initially to be alone. Waking up to silence in the morning, not having to wait for the bathroom to come free or being edged out of the way in the kitchen. Coming home to an empty house was in fact very painful.
After my retinal detachment and loss of sight in my right eye I went through similar feelings.
Having to cope on my own doing things became so difficult and yet no one offered to help. I found this incredibly painful. Washing, cleaning, shopping, cooking, each presented their own challenges and I just wished someone would realise and offer to help. I had a few people offering support that would accompany me to hospital appointments, make me a meal or two, who would help out as much as they could, but when you feel frail, weak, useless you really don't want to burden anyone.
Being happy is fundamental to living a fulfilling life, but when you are feeling all alone in the world, it's so painful and incredibly destructive so you got to get yourself out of it.
We've all been there, feeling completely alone, as though no one understands what we are going through. There's a suffocating and overwhelming feeling that takes over and leaves us isolated and stuck inside our homes, struggling to take care of ourselves on the simplest of levels.
The fear of being alone can be devastating if you don't learn to love your own company. Unknown
Often our family and friends just can't understand what we're going through. They find it strange that you're constantly tired, seeing you doing nothing, sounding as though you feel sorry for yourself yet there eyes can't detect anything wrong with you. They struggle to comprehend what you're going through.
Yet I coped and learnt so much about myself and realised I had to get on and live life.
Mother Teresa once said, "The greatest disease in the West today is not TB or leprosy; it is being unwanted, unloved, and uncared for."
Have you ever felt so lonely that you thought your heart was breaking and you couldn't make it through the night? Have you looked at your life and wondered where you went wrong and asked why you deserve to be so alone? Thinking like this is destroying you from inside out.
To help you heal, it's very important to make connections with other people. Isolating yourself is only going to make you feel worse. Get involved in community events, go to meet ups, do something that gets you to spend time with other people, so you can feel their warmth and let it help you out of your pain.
Texting and emailing are helpful, but they can never take the place of a real conversation with a real person right in front of you. Don't get me wrong—I love getting messages from my daughters, but it will never take the place of hearing their voice and seeing their smiles. So pick up the phone and call a friend or a relative and make some plans to get together.
Having alone time isn't such a bad thing. I've spent so much time on my own as a result of my illness that I've had the space to grow, to make important decisions about my life and the things I want to do. That in reality is such a beneficial thing. Not having distractions and determining things that are important for you to do before it's too late. I've created my wish list and have every intention of ticking off each and every one.
It's an interesting combination: Having a great fear of being alone, and having a desperate need for solitude and the solitary experience. That's always been a tug of war for me. Jodie Foster
You also can start to appreciate the good things that happen. You learn to embrace and enjoy every good day and every good thing that happens. You become a lot more grateful.
The major lesson you'll learn is to take control of your own destiny and try everything you can to make your health better, and to find friends and new relationships and make these into awesome connections.
This is life and so you have to learn to live it. Know there are many special relationships waiting out there for you. Without hope, we have nothing. If you are feeling all alone in the world just remember you have got 'you' and it's time to look after this incredible person. You don't need anybody else to do that for you.
The best part about being alone is that you really don't have to answer to anybody. You do what you want. Justin Timberlake
Score Your Way To Good Health - With Our Healthy Lifestyle Plan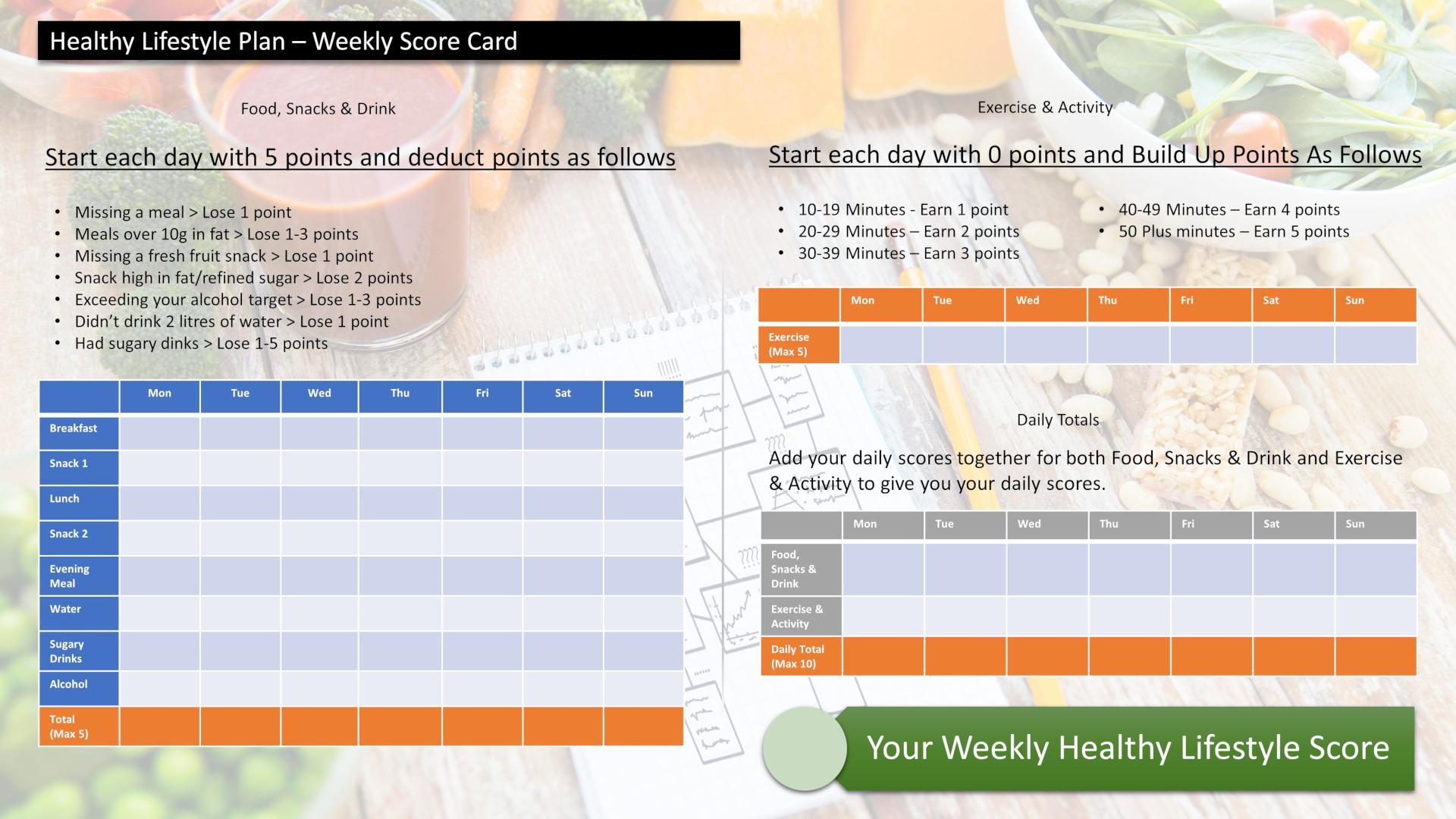 Score your way to good health with our healthy lifestyle plan and it's unique 70 point weekly scorecard!