Today I want to look at how each of us should embrace the Olympic spirit. I had to find a reason to explain why I'm glued to the television during the London Olympics other than the fact I'm a complete fanatical sports lover, and patriotic Brit.
For many of us, we can think back to many spectacular memories of past Olympics. To me the Olympics conjures up images of the Beijing Olympics in 2008: seeing Usain Bolt's domination of the sprint competition, Sir Chris Hoy's three gold medals or Rebecca Adlington's double triumph in the pool. It was absolutely fantastic. Then there is the legendary Five-time Olympic rowing gold medalist Sir Steve Redgrave. I have no doubts the London Olympics will provide similar incredible fetes.
The Olympics is the culmination of an incredibly powerful dream of each sportsman that takes part, and is the power of the Olympic spirit. They have dreamt that one day they would be at the Olympics. A dream so inspiring that they chose to pursue their chosen sport and attempt to be the best they can be. They strove to one day become an Olympic champion. In my mind every participant at the Olympic games proves we can all make our dreams come true. We should all strive to bring honour to ourselves and help to make this world a better place, and set out to find our passion, and be the best we can be.
(We) reach for a dream – a dream that no matter who we are, where we come from; no matter what we look like or what hand life has dealt us; with hard work, and discipline and dedication, we can make it if we try. That's not just the American dream. That is the Olympic Spirit. It's the essence of the Olympic Spirit.' President Barack Obama
Not everyone wants to be an Olympian, but everyone needs a goal, something to aspire to. We should all be positioning ourselves to be the very best that we can be. This starts with having a goal and visualizing how you will reach it.
But getting there, achieving that goal requires daily commitment, hard work and persistence. Achieving our goals requires us to stretch, to push ourselves way beyond our comfort zone, and have a never give up approach. To achieve your goal, there is no shortcut
Each and every sportsman representing their country and themselves at the London Olympics demonstrates the human spirit to not just be the very best, but to take part.
They understand and accept that they may enjoy the thrill of victory but alternatively the agony of defeat.
But they also know one other thing, you can't win if you don't take part. Life is not a spectator sport.
Find your dreams, set your goals, and then find the answers how you can achieve them.
Are you enjoying the Olympics? Drop me a comment. Do you have a goal that you will put Olympian effort in to achieve?
Score Your Way To Good Health - With Our Healthy Lifestyle Plan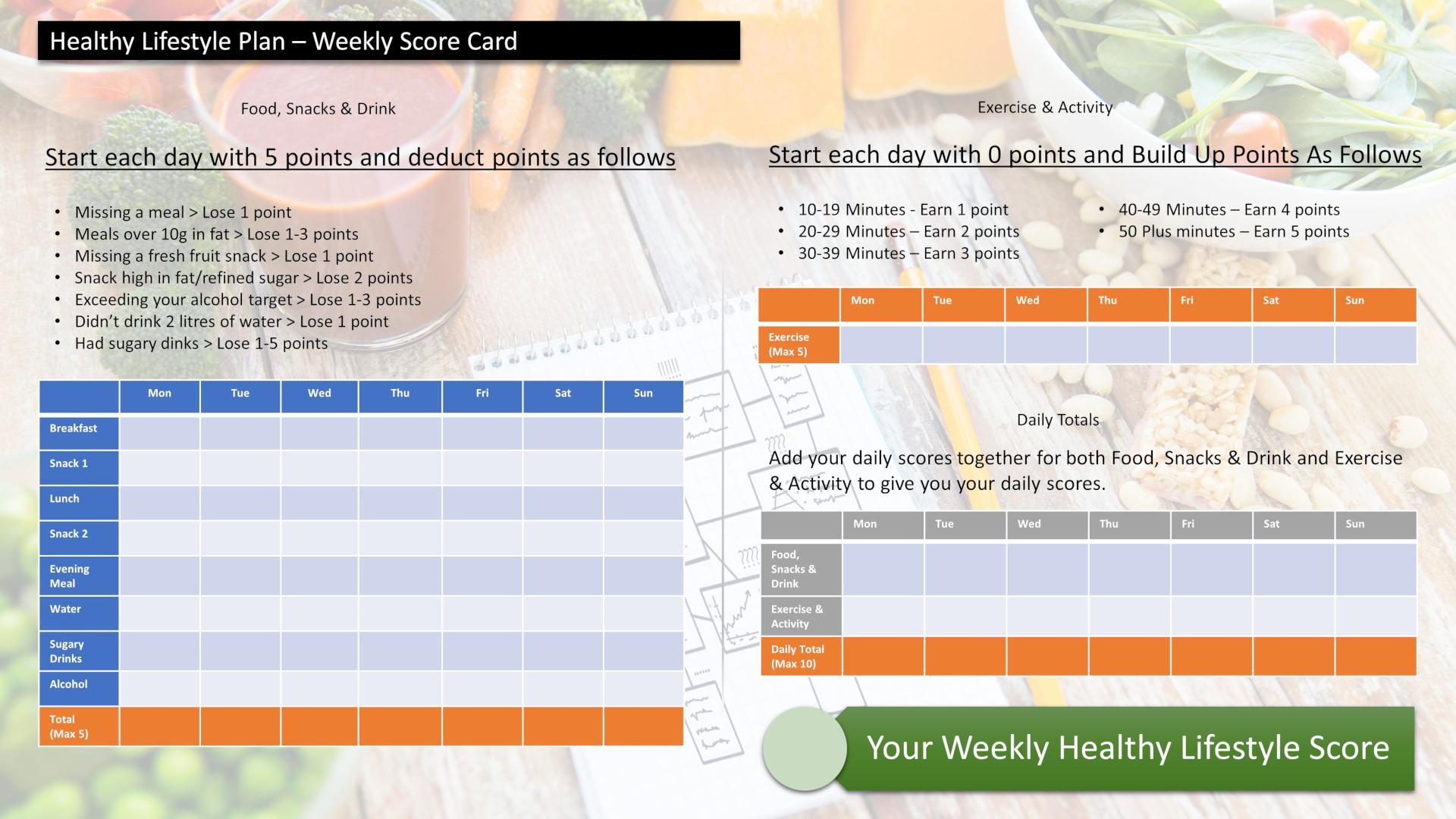 Score your way to good health with our healthy lifestyle plan and it's unique 70 point weekly scorecard!