I was glued to the television watching the open championship this weekend. I was mesmerised by Darren Clarke who has come back from personal tragedy.
Clarke's wife, Heather, lost her battle with breast cancer in August 2006. Who can forget that three weeks later, he was selected to the European Ryder Cup team. Amid scenes of great emotion at The K Club in Ireland, he won all three of his matches as Europe retained the Cup. Nobody watching could fail to be caught up in the emotions that Darren Clarke carried with him during this event.
After this amazing achievement of playing a Ryder Cup on home soil and leading Europe to victory just one month after his wife, Heather, died, Clarke began dropping away to obscurity.
Ultimately his personal tragedy triggered a dramatic downward slide dropping him down the world rankings.
Back in 2007 Clarke said
"I had a pretty tough year last year and didn't play particularly well for a few different reasons," he added. "Everybody loses confidence when things aren't going well. So I don't have any specific goals. I've just got to play and the rest will come. I'll keep battling on and one of these days it'll turn around and I'll be fine."
Clarke began to rebuild his life and found the drive to regain his place in the upper reaches of the world rankings.
Clarke finally won a major yesterday evening winning the British Open. He finished at 5-under 275 and became the first player in his 40s to win a major since Vijay Singh at the 2004 PGA Championship. See life doesn't stop at 40. As he struggled with his game and the adjustment of raising two boys without their mother, Clarke never gave up on his dreams.
Following his amazing victory yesterday, Darren Clarke explained:
"To be The Open champion is just incredible. So you know, I've got to go back now, reassess and set some more goals. I've spent a bit of time earlier this year with a guy called Mike Finnigan from i2i Sports and we wrote down all my goals and stuff and a few of them was to be sitting at Christmas and having won a couple of tournaments, and back in Augusta again next year to get myself back on track, and obviously I've achieved that now after today.

It's all good, but I need to reassess now and figure out some more goals. I don't just want to rest on this. I want to keep on going, keep on working on what I'm working on because my golf was obviously very good this week, albeit it was links and links does suit me. But I still feel as if I can compete with the best players in the world, and that's what I want to do. Obviously I can"
What a testament this is to following your dreams, draw up your goals, and work towards them.
A dream is a wonderful thing. It can give you hope for your future and encourage you to try when all odds are against you. Don't let fear, dictate to you that you can't fulfil your dream. Tell yourself, "I can and will fulfil my destiny, my dream." The more you instil within your heart that you can do it, your dream will be held safe within you.
He certainly took action, as he said yesterday:
"Get out there and practice and keep going, keep going, keep going. And that's why I'm sitting here now."
When asked about how he felt following this victory, he said
"Pretty amazing right now, it's been a dream since I've been a kid to win the Open, like any kid's dream is, and I'm able to do it, which just feels incredible."
Darren Clarke represents the ordinary people. He has demonstrated that we can all achieve miracles if we work hard enough at them.
"I'm a bit of a normal bloke, aren't I?" Clarke said, the claret jug at his side. "I like to go to the pub and have a pint, fly home, buy everybody a drink, just normal. There's not many airs and graces about me. I was a little bit more difficult to deal with in my earlier years, and I've mellowed some. Just a little bit. But I'm just a normal guy playing golf, having a bit of fun."
So this 42-year-old who has gone through more hard times than he cares to remember, the worst of it losing his wife to cancer five years ago, today reached the top of his profession by taking a three shot victory in the British Open at the Royal St. George's Golf Course in Kent.
These words show why nobody can bemoan this man's time in the spotlight:
"In terms of what's going through my heart, there's obviously somebody who is watching down from up above there, and I know she'd be very proud of me," Clarke said. "She's probably be saying, 'I told you so.' "
When you dream, dream BIG, and never give up. Keep seeing yourself accomplishing your dream. Continue to feed your dream and protect it, not only will you keep it alive, but it has no other choice but to come forth!
Let Darren Clarke inspire you, he has me!
Score Your Way To Good Health - With Our Healthy Lifestyle Plan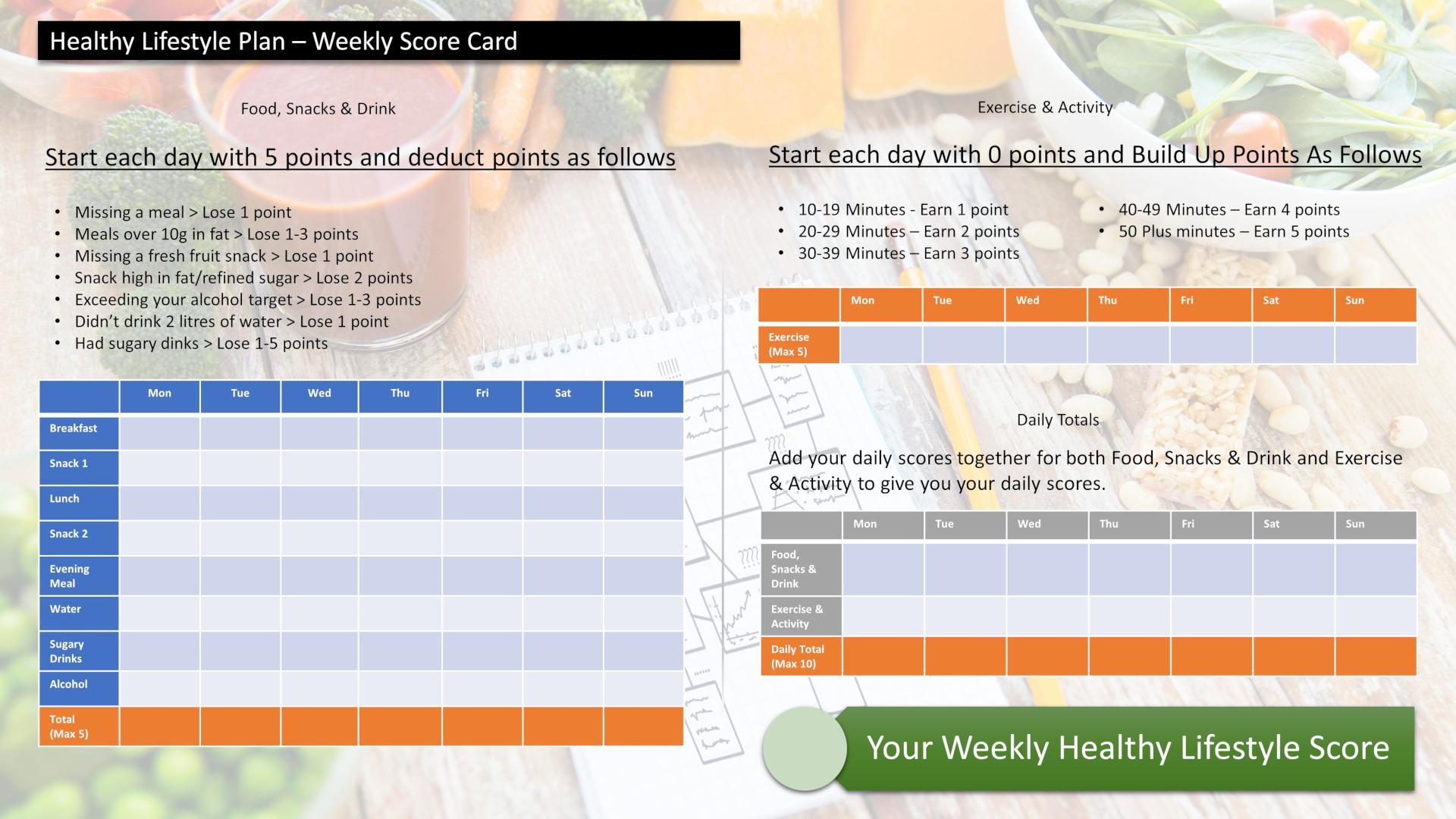 Score your way to good health with our healthy lifestyle plan and it's unique 70 point weekly scorecard!