My question for you today is 'Do you know what your passion is?' Are you repressing your passion for the sake of conforming to that norm we call the 9-to-5 existence. You feel pressured to keep doing so because you have people depending on you to provide for them.
We've all been there; it's part of the journey. Change is often something we so desire, but at the same time the thing we fear the most. Well I want to reassure you that doing what you love opposed to forcing yourself to do what you feel you have to, is the most awe inspiring, life changing thing you can do and will be the most sensible thing you can ever do for yourself. So that's why I'm asking you 'Do you know what your passion is?'
As I sit here behind my desk at work, feverishly working away on this post, my next webinar agenda, working out the marketing strategy for the power of passion community (so much energy on a FREE Resource … It must be Love), and doing bits and pieces on my site, I find myself asking "How different would life be without my passion?" I laugh at that because it doesn't matter, I'll never live a passionless life, I now always do the things that make me happy. My work, I think you can tell, is my passion.
If I can make it work for me, so can you too. Come on seriously, I'm not a great writer, nor am I the best networker in the world, but following my passions has taken my life way beyond anywhere I ever thought possible.
Life is to be lived, and to my mind survival is not enough. I find it tragic how so many people seem passionless about their work, much less their lives. Anything is possible, including following your dreams, because I assure you it's okay to follow your passions. It is okay to be absorbed in pursuit of your dreams. In fact it's the only way for you to take all your knowledge and god given gifts and make the most out of this life you've got.
All I ask of you, is to ask yourself 'Do you know what your passion is?' then let me help you to find a plan to work towards it, and every day, just do something towards bringing it about in your life.
I'm here to tell you that finding your passion isn't going to take you years of soul searching. Let's say you want to find a passion to pursue as a career. Let's say your favourite things to do are listen to music, watch movies, and play golf. That is really giving you a message to the answer you seek.
Start now. Join the Power of Passion Community. Get working on the Course. It's all FREE, that means its going to cost you nothing. Fire away with your questions guys, send them to larry@healthylifestylesliving.com. I'll reply, not some dam robot.
Contact me through Twitter or Facebook. This is my passion, and I want to help you find yours.
There are four things you need to be finding out about you:
The things you love
The things you're good at
The things you can be paid to do
The things that are important
But only you can find the answers to these so important 'things'
My advice is going to be simple. Join the Power of Passion Community. Come find your passion. Then do it with all your heart.
When you find your passion everything in life falls into place. The puzzle pieces all come together. You get a clear picture of where your life is going. When you connect to your passion you know this is what you're meant to be doing.
So do you feel like you are missing out on your passion? Or do you feel as though you have found it? If so, share it with me in the comments!
I'm living what so many people call the 'dream'. I do what I want, when I want and make money in my sleep. I've created the Power of Passion Community to help you! Once you find your passion your life will be turbo charged!
Download Do You Know What Your Passion Is MP3
Score Your Way To Good Health - With Our Healthy Lifestyle Plan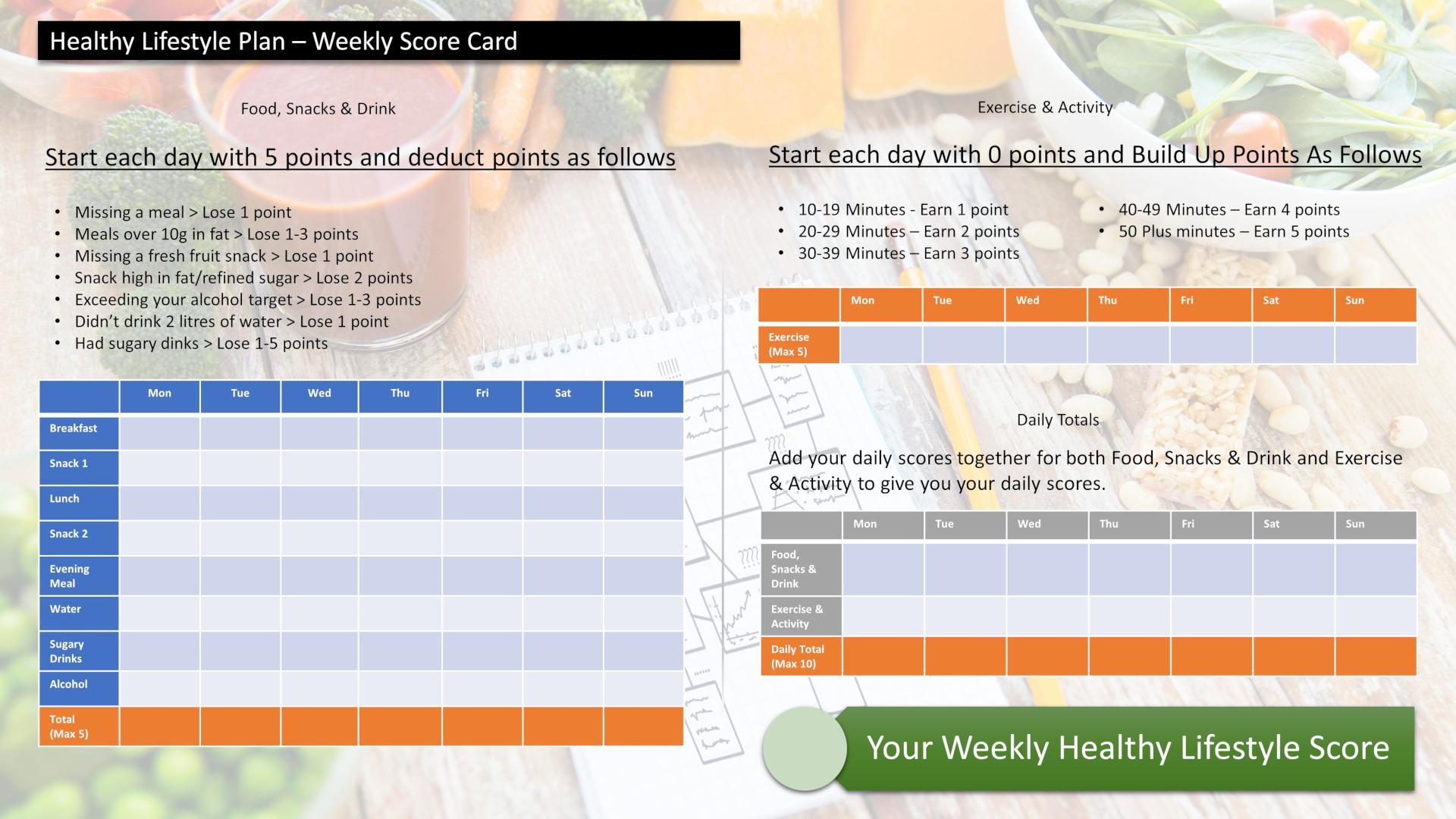 Score your way to good health with our healthy lifestyle plan and it's unique 70 point weekly scorecard!