Everyone's a critic and learning to deal with criticism is essential for both our success and failure. We have to accept with whatever we do people will always feel it their right, some their duty to criticise us. The more we put ourselves out there in the public domain we invite the opportunity for others to find fault with what we do , what we say and who we are.
As I'm sure none of us hold ourselves to be perfect there may be times when we can see the criticism we receive as being justified but at other times we can't.
Although you shouldn't spend to long reviewing and reflecting on what's been said but you should make the time to clarify your thoughts to see whether you've received some useful criticism which you would benefit from by putting right. Alternatively having taken this time out for reflection you may be able to dismiss this criticism and be confident in your beliefs or in yourself.
As a blogger I benefited greatly at the beginning of my blogging journey from members of blogplicity, a facebook group I had the honour to be a member of giving me their constructive opinion. What they said helped me improve greatly as a blogger. their intention were always in the right place, they weren't after personal gain or attempting to put me down, they were simply taking time out to lend me a helping hand and guide me from their own experiences.
As a life coach I have improved greatly by the feedback I receive after every session. My system includes an assessment of our coaching session together and I have received invaluable criticisms that have helped me over the years to improve as a coach.
All this has helped me to understand the value of others opinions and their criticisms. It's like anything in life, we choose to see things as either being negative or positive. I believe that good constructive criticism is essential to help us grow.
But don't feel that all criticism of you is justified. Remember it is the opinion of another and it's their view which doesn't have to mean its right. After all you are your own person free to make your own decisions and choices and they won't always sit comfortably or meet the agreement of another.
The worst criticise frequently within each of our lives is ourselves. Too often you will have this barrage of self-criticism taking place within your head. Everything you do comes under the deepest internal scrutiny and often your inner judge deems what you do as unsatisfactory. You seem to put yourself down way too often. Everything you do seems to disappoint yourself. Constantly you see yourself as being useless.
What a dreadful way this is to live. Is there any surprise you are discontented and unhappy with life? Things don't have to be like that, you no longer need to live hearing yourself constantly criticising yourself but instead you can at last begin to deal with criticism, particularly this internal version. You no longer need allow yourself to be ruled by your fears and doubts. Its time to silence your inner critic.
The first step is recognizing this inner critic exists, hearing what it says, knowing what it does.
The second is asking yourself a question when you hear the inner critic casting doubt about what you're trying to do, so for example, ask yourself, "Is what my inner critic is saying true?"
If not, the third step is to tell it to shut up, confirm your commitment to your course, your belief in the outcome and keep moving forward.
Alternatively, if what your critic says casts doubt within you when you ask the question, ask yourself 'how could I do this better?' Now go on and take action to make it so.
Now keep going, never give up, and continuously stand guard over your inner critic. Make sure it knows you're watching over it, you'll find it will lessen in a big way its criticism of you.
From now on deal with criticism and make sure you forge your own path.
"Flatter me, and I may not believe you. Criticize me, and I may not like you. Ignore me, and I may not forgive you. Encourage me, and I will not forget you. Love me and I may be forced to love you." William Arthur Ward
Score Your Way To Good Health - With Our Healthy Lifestyle Plan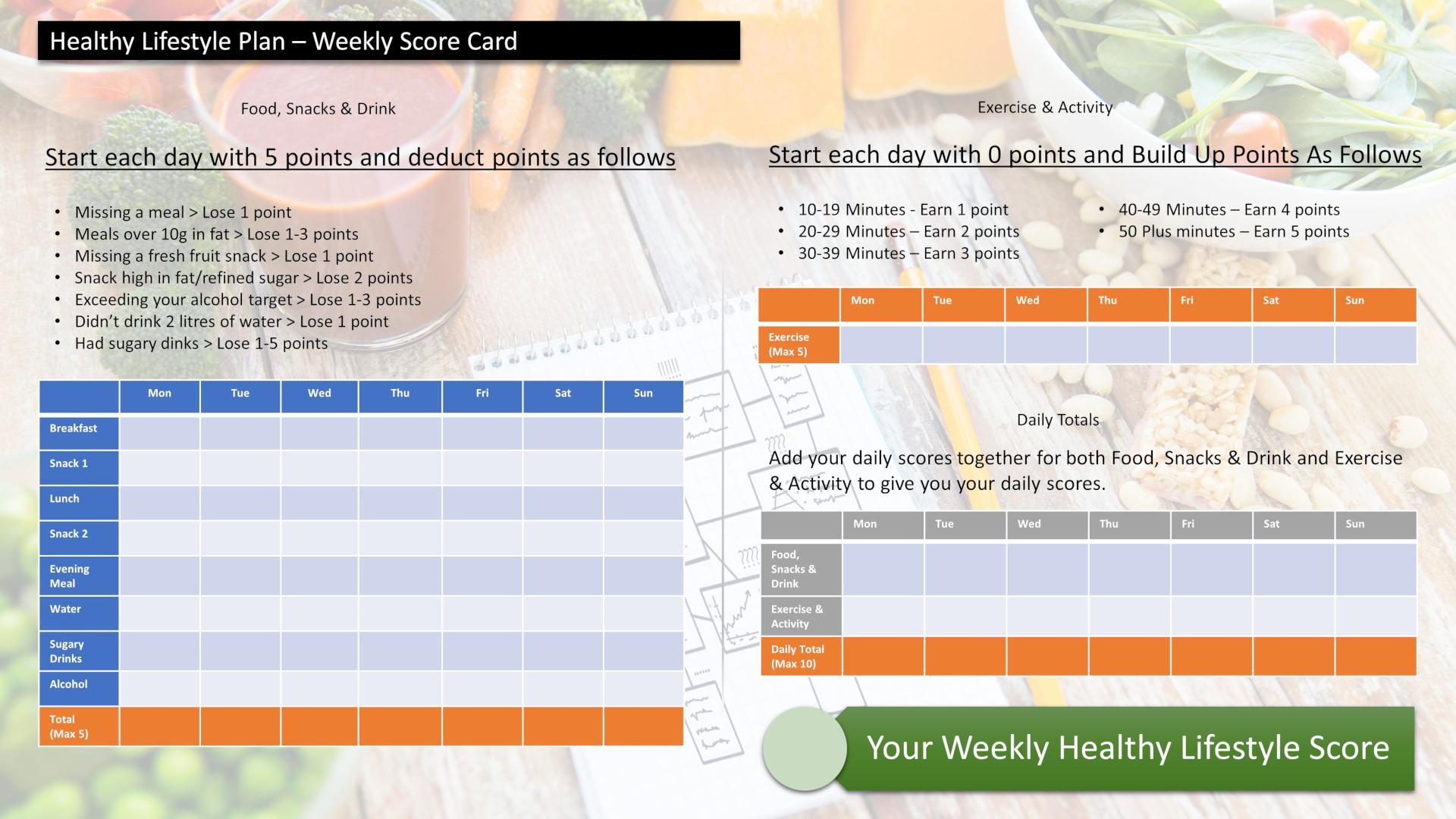 Score your way to good health with our healthy lifestyle plan and it's unique 70 point weekly scorecard!