Two remarkable examples of the power of having a positive outlook on life united this weekend. What a magical moment seen by millions of football supporters as the legendary tenor Andrea Bocelli, wearing a Leicester shirt, sang 'Nessun Dorma' to help toast the unbelievable achievement of Leicester city winning the premiership.
Bocelli could obviously hear the fantastic reaction he got from the partying fans enjoying this moment 130 years in the making. He wouldn't be able to see them because he is blind.
With 70 million albums sales, countless sell-out performances and having sung for princes, prime ministers, popes and the Queen, Bocelli shows anything is possible in life no matter what obstacles come your way.
The world's biggest-selling solo classical artist having been diagnosed with congenital glaucoma at birth that made him partially blind, lost his remaining sight at the age of 12 after he was accidentally hit on the head during a football game and suffered a brain haemorrhage.
Blindness has never stopped him doing what he wanted. Throughout his life, Bocelli has refused to let his blindness compromise his ambitions. "Growing up, every day they told me 'this is too dangerous' but I don't care. Everything is dangerous. To take the car and go out on the highway is also very dangerous or to fly in a helicopter. I like very much to ride horses."
He says that riding horses is as natural for a blind person as it is for one who's sighted. "You may not know this," he says, "but in the Italian military, soldiers are taught to jump obstacles blindfolded."
This just demonstrates his inspiring positive outlook on life.
In an interview when asked about his blindness he said:
"When it happened, I remember I cried bitter tears, but only for a few minutes … Then I put aside feelings of self-pity and began to think of life in a constructive and optimistic way."
His positive outlook on life has been surely matched by what Leicester city have done this year. No one could have believed at the beginning of the football season that these 5000 to 1 outsiders would win the premiership title, but they have.
Having battled relegation last season, this year Leicester didn't have high hopes. Survival in the top flight may have been the only objective. With nothing to lose, the Leicester players went into every game believing in themselves and played with a desire, a commitment and a brave, positive attitude.
For those who embrace a positive outlook on life anything is possible demonstrated by the incredible career of Andrea Bocelli, and the fantastic achievement of Leicester City.
Score Your Way To Good Health - With Our Healthy Lifestyle Plan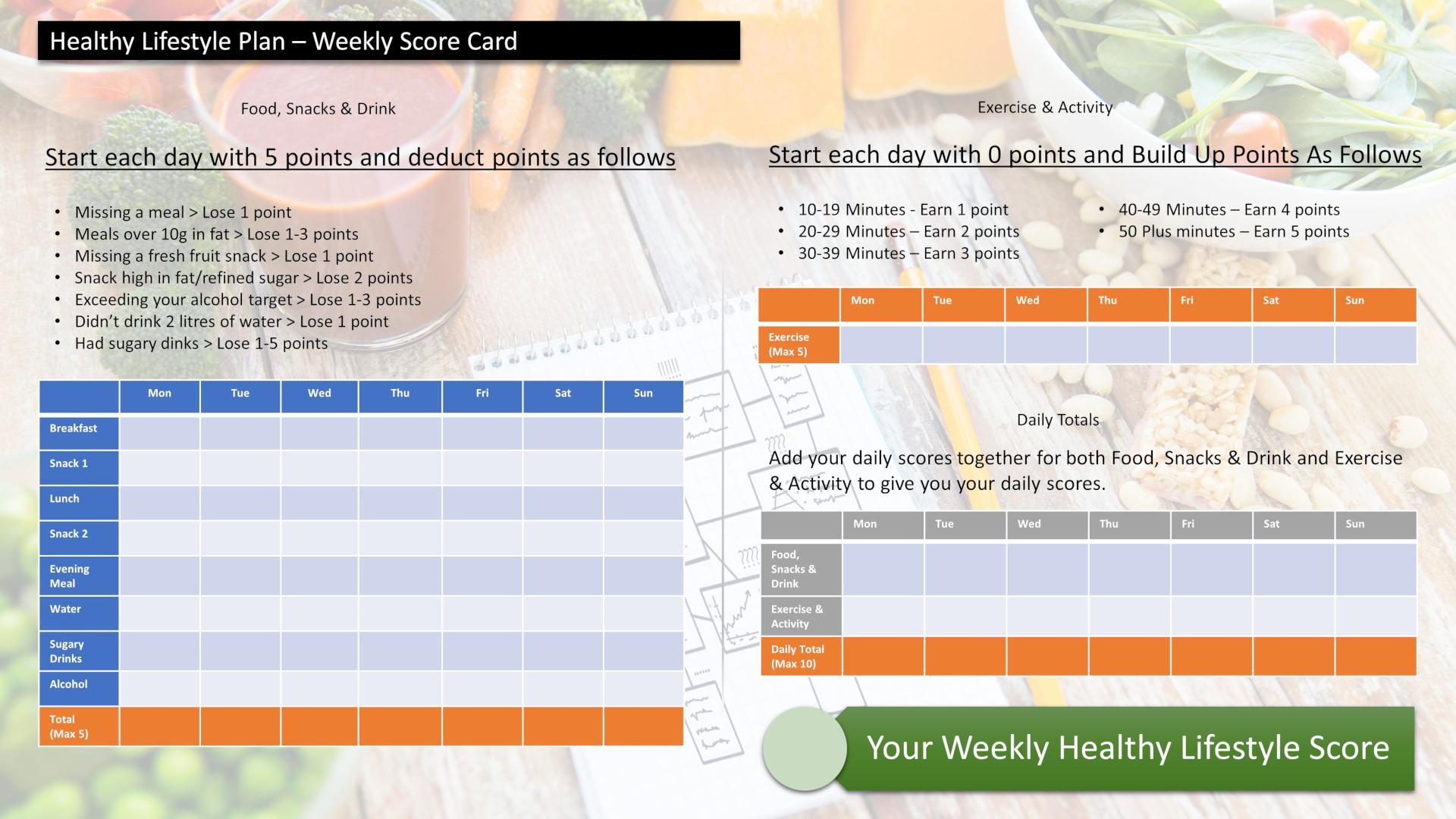 Score your way to good health with our healthy lifestyle plan and it's unique 70 point weekly scorecard!