What a fantastic weekend of sport. To be able to watch the brilliant British Lions victory over Australia on the Saturday, and then to see 77 years of anguish disappear as Andy Murray won the Wimbledon Men's final, well it was simply awesome.
It is wonderful to be able to watch sporting victories and this weekend was a great weekend of British victories building upon those that have been enjoyed over the last year or so.
Who could forget Europe beating USA in the Ryder cup at Medinah Country Club, Chicago, Bradley Wiggins winning the Tour de France, then the unbelievable triumphs enjoyed by Team GB at the London Olympics. More recently we had the pleasure of seeing Justin Rose's US Open victory.
We may as well close the voting for the BBC Sportsman of the year, with Andy Murrays victory at Wimbledon, together with his US Open tennis victory and the Olympics victory he surely is the nations most successful sportsman right now.
Tomorrow we have the start of the Ashes series, between England and Australia. I can't wait and will no doubts have it on in the corner of my laptop while I'm working each day. Don't you just love Sky on the Go.
What one thing comes to my mind about each of these incredible victories is the mindset that a sportsman has to have. Whether as individual or as part of a team you just have to be totally dedicated, work incredibly hard, putting the hours in to practice and train, and be supported by a steely will to succeed.
So as Britain enjoys this age of sporting success, everyone of you who has a dream, should take their example, put in the effort, believe in the possibility of your success, and keep going.
The time will come when your skill, work and mindset all come together and see you attain your dream. Perseverance is what each of these victorious sportsmen have had to show, and you must be no different.
May these wonderful moments of sport, and the great athletes that achieved them be your shining light and example to inspire you to go for your particular winning line.
Believe like they do, that you can never fail.
[cmsmasters_quotes mode="grid" columns="1″ animation_delay="0″][cmsmasters_quote name="Winston Churchill"]Victory at all costs, victory in spite of all terror, victory however long and hard the road may be; for without victory, there is no survival.[/cmsmasters_quote][/cmsmasters_quotes]
"Full effort is full victory," said Gandhi. If you fall, pick yourself up and move on. If you cannot run, walk. If you cannot walk, crawl. Nothing in life must stop you from trying to achieve your dreams. Be like me, I know one day that I will walk of a badminton court having enjoyed victory. And the pain of all my defeats will be a distant memory. And once I do that, I will keep going until I reach a high level. Nothing will stop me. May the same be true of you!
Score Your Way To Good Health - With Our Healthy Lifestyle Plan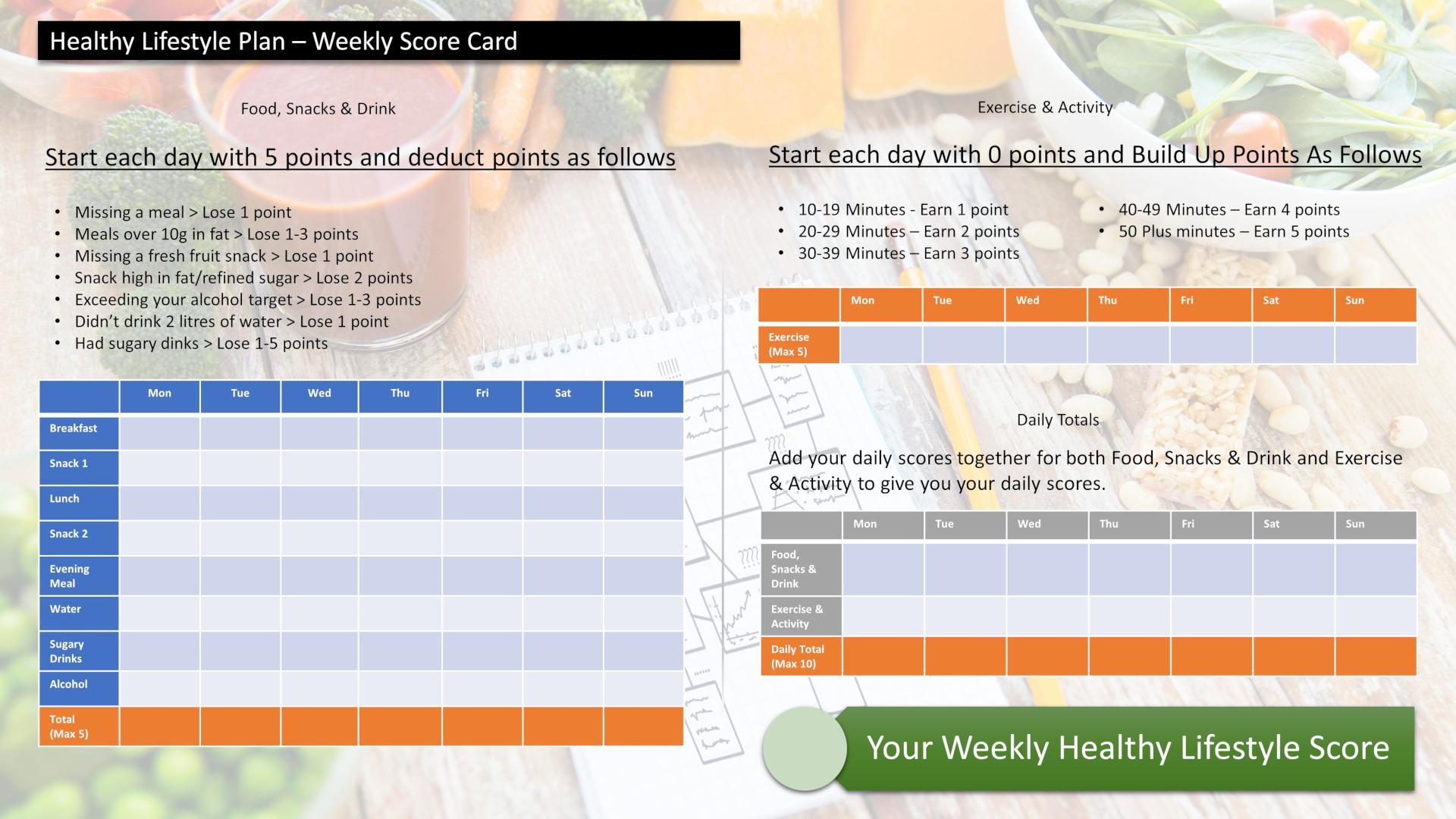 Score your way to good health with our healthy lifestyle plan and it's unique 70 point weekly scorecard!