Today I am bringing you 10 daily routine apps. I love my iPhone and it has proven an incredibly powerful tool in assisting me with some of my Daily Routine tasks and has helped me get far more organized. Some of the daily routine apps that I have now on my phone have become integral to my daily routine.
We all are so obsessed with our phones for calling, texting, checking our emails and going online it makes sense to use some apps to assist us with some of our daily routines.
I'm always on the lookout for the best applications out there. That is exactly what makes the iPhone so enjoyable – endless great applications waiting to be discovered. I'm not talking about things like Temple Run, which I must admit does help me chill out at times. But here I am talking about things that make my life easier. These are apps for my phones than help get the most of my daily routine.
Today I have decided to give you the list of my favourite 10 iPhone apps, all of which can help you to improve your everyday routine. All of them are must-have apps to realize your phone's true potential. Give each one a try.
Evernote makes taking notes very easy. Just fire up the app, tap the plus button to create a new note and start typing. It is an easy-to-use app that helps you stay organized, save your ideas and improve productivity. You can make notes, capture photos, create to-do lists, record voice reminders–and makes these notes completely searchable. For writers, students, and people who rely heavily on notes in their work or daily lives, Evernote is a powerful productivity tool with intelligent features. As a blogger I simply love it.
The free fitness app MyFitnessPal is one of the best all-in-one calorie counter and exercise trackers for the iPhone. Reach your weight loss goals with MyFitnessPal, by setting a daily calorie goal, then record your daily food and exercise to make sure you stay on track. Then watch the pounds come off! You can log your food and exercise from anywhere, at any time.
A great running app with a built-in GPS that tracks your route and progress along the way. You'll get read-outs for distance, time, speed, pace, calories burned, and more. The popular running app makes it especially easy to analyze your progress daily, weekly, monthly, and yearly, and to share those results with others.
A great help to relieving anxiety and worry. With a combination of voice-guided breathing meditations, exercises and journaling, At Ease is intended to make deep and lasting change rather than temporary relief. At Ease will give you long term relief using the breathing meditations, exercises and journaling.
Your own personal trainer at your fingertips! Vitogo coaches you through every step of your workout, tracks your progress, and keeps you motivated. Every 4-6 weeks, Vitogo automatically changes your program to ensure that you never hit a plateau and keep progressing toward your goal.
Daily Cardio Workout provides awesome daily cardio routines that take you through twenty of the best cardio exercises you can do wherever you may be. These proven exercises, demonstrated by a certified personal trainer, will whip you into shape in no time.
7. iStress
iStress enables you to learn relaxation techniques, positive thinking, and employ humor and encouraging thoughts to take control of your stress level and emotions. iStress will provide you with a daily/weekly record of stress levels related to thoughts and emotions.
A brilliant tool for writers and students alike. You can store your documents from work or home and edit them on your iPhone. You can open all the popular office document formats with GDrive. The Google Drive app lets you open, view, rename, and share your documents and files.
9. Wunderlist
I love this tasks app. You can set up tasks with reminders, you can also make subtasks to make sure you don't miss any steps. As a task manager I find it great, you can organise your tasks into lists, give them due dates, add notes to them, and set up reminders via email or push notifications on the iPhone.
A great app for you to be able to remember all the things you want to do and to assist you to get it done. It is a simple, elegant to-do list app with a number of features that make it easy to use and highly responsive.
These apps help by making your iPhone far more productive for you. If you want to get more productive while you're on the go or simply want to get things more organised these apps will help you get the most out of your phone.
Now I'm off to take a break and check out my daughter's app recommendation to me, Real Racing.
Score Your Way To Good Health - With Our Healthy Lifestyle Plan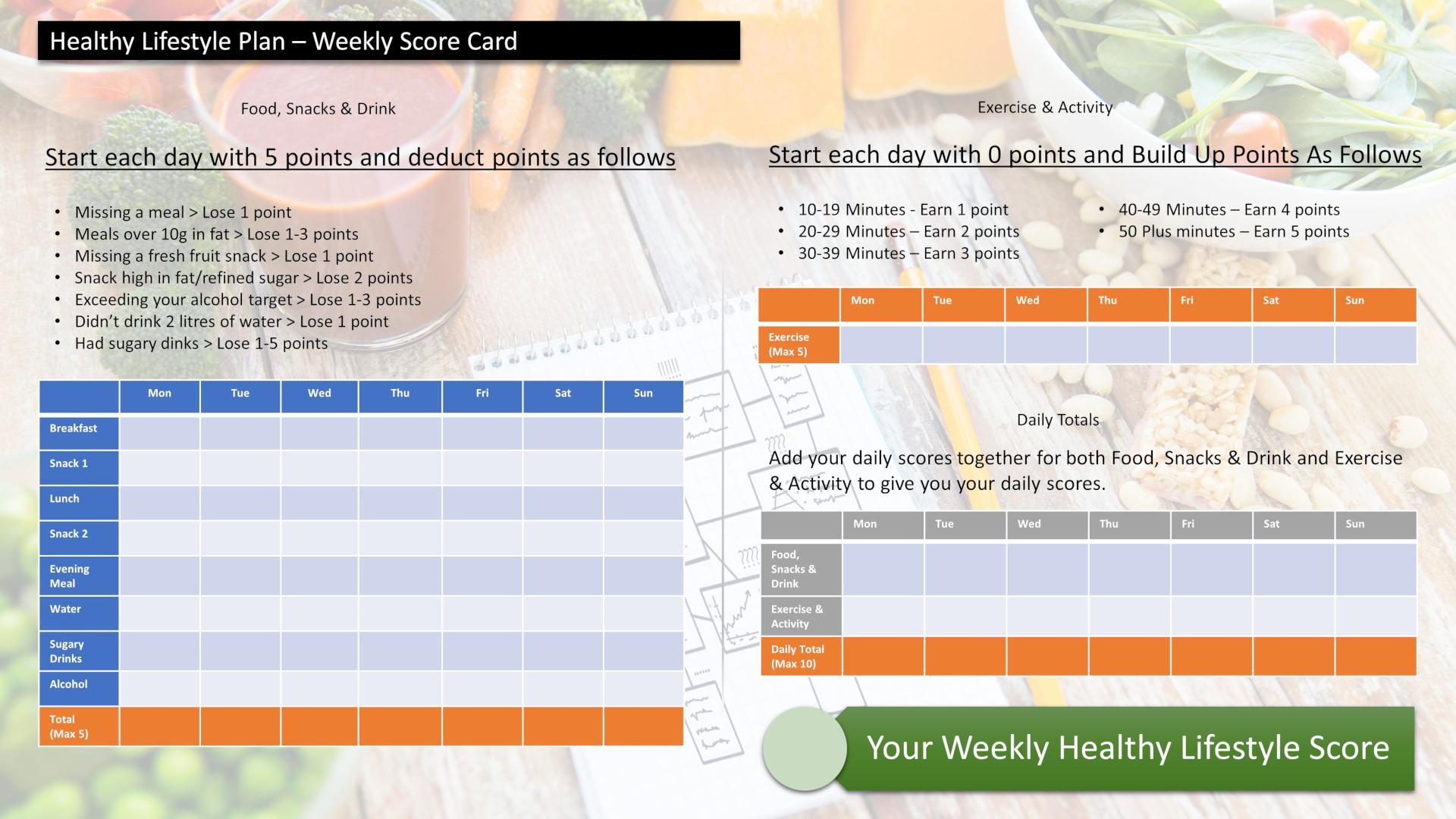 Score your way to good health with our healthy lifestyle plan and it's unique 70 point weekly scorecard!