This post was suppose to be short and sweet today with my top 15 never give up songs. However, I enjoyed doing it so much and found so many inspirational songs I have decided to do a series of posts dedicated to never give up songs. Keep an eye out (or ear) for them right here at healthy lifestyles living.
The power of music is mind blowing, and is an incredibly motivating tool, especially when you are feeling the pressures building up upon you. The right songs will inspire you, pump you up, and give you the spur to never give up.
Over the next few blog posts I have chosen songs where the message through the lyrics inspires us to follow our dreams and never give up. These songs will take your mind away from your day-to-day problems and stress, and inspire and energise you, enabling you to overcome any inertia that may have set in, ensuring you carry on and never give up.
The words and phrases will trigger more belief within you, and motivate you into action. These songs will lift you up when you're down; remind you of who you are and how important your dreams are to you
There are so many great songs out there, it was challenging to narrow it down to a list. In the end, I have selected ones I believe will inspire you and I hope you like them. How long the series goes on for, who knows! I do know one thing though, all these songs have 1 thing in common – they inspire us to never give up.
Score Your Way To Good Health - With Our Healthy Lifestyle Plan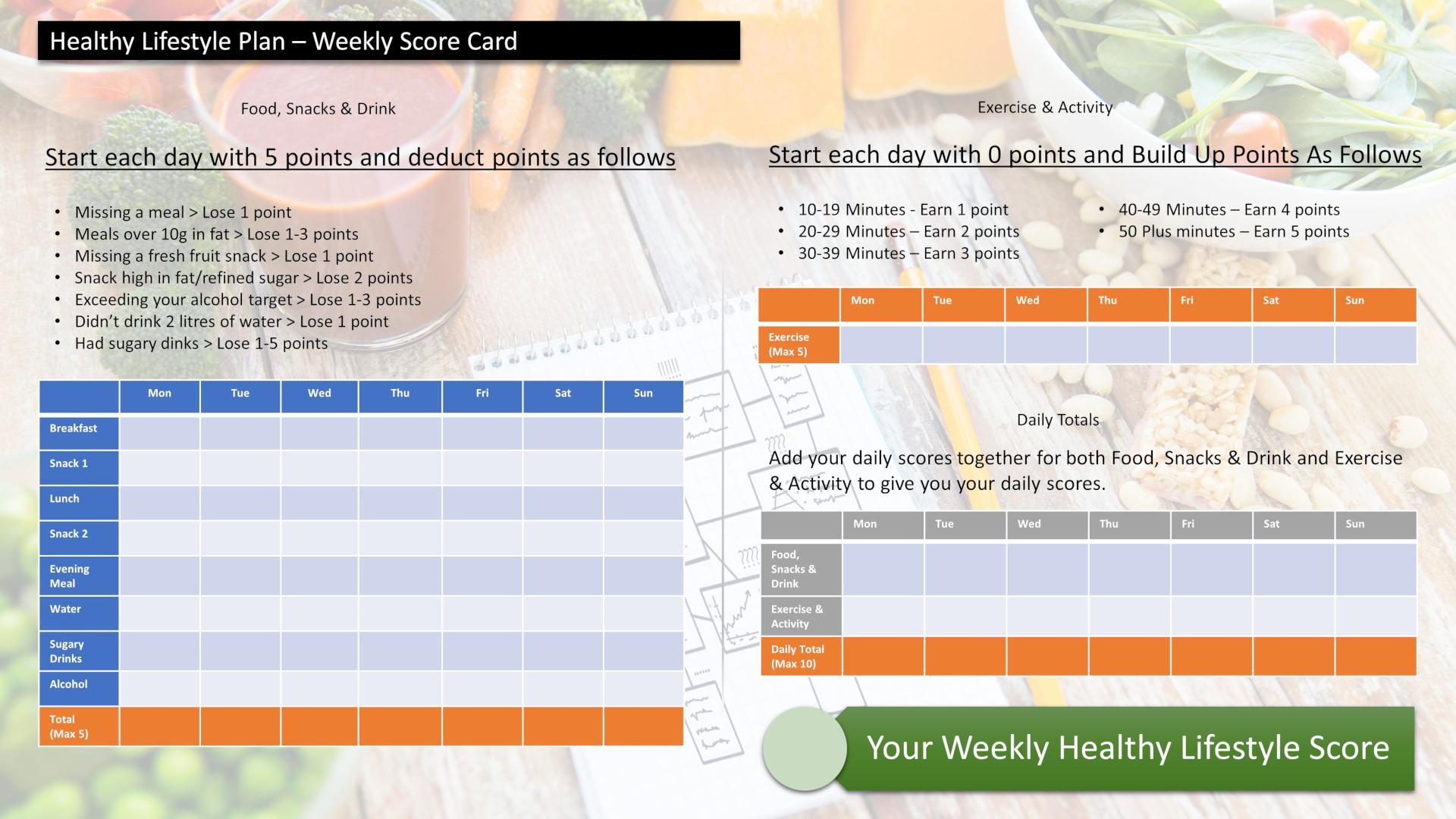 Score your way to good health with our healthy lifestyle plan and it's unique 70 point weekly scorecard!