A famous quote came into my mind today and I want to share it with you:
"If you want a thing done well, do it yourself." Napoleon Bonaparte
I'm sure many of you are nodding in agreement with this, having experienced for yourself that when you leave things to other people, there's always a gap between what you expect to be done, and what actually gets done.
Shaffer Smith better known by his stage name Ne-Yo, is a Grammy Award winning American R&B recording artist and songwriter and he said:
I pride myself on being diverse enough and flexible enough to be able to write on command… It's about keeping your creative mind open enough to catch inspiration anywhere and everywhere, and being able to pull from it when you choose. I can turn mine on and off like a light switch and it's not necessarily me ever forcing it. There are times when I'm in the studio and just not feeling it, but more often than not I can sit quietly and dig around in my brain and find something that's going to spark something that will get the job done.

(Source: http://blogs.independent.co.uk/2012/11/05/ne-yo-if-you-don%E2%80%99t-give-yourself-the-option-of-failure-then-it-won%E2%80%99t-find-you/)
I could relate very much to those words. I myself love to blog and when I am able to focus on writing I know that often I can write in an inspiring and motivating way. That's not just my ego talking but based on feedback I receive from many of my wonderful readers. Yet when I am bogged down by the many other roles I have to fulfill my writing certainly suffers.
Time is our most limited resource, and knowing how to maximize it is imperative.
We can't do everything ourselves and If we try then we're destined to fail. But when you get to focus on those things we're best at, and have someone that can do the rest, then not only are you very fortunate but you're also on the road to success.
Just make sure that your sidekick or business partner has a better memory than mine. Because you simply don't want them to forget a job they're meant to be doing. Otherwise like me, you'll probably write a wonderful piece of literary genius and go check it out on the world wide web and find it's not there because he forgot to blog it.
I suppose we both already know that our big weakness is that we're both so busy right now, we need to bring in someone with the main responsibility of organising us. Otherwise we will make mistakes by trying to hard to do everything we can.
We are both really good at what we're good at. That's really important in business. As is deliberately deciding to concentrate on tasks where we're individually most productive, while outsourcing the tasks where we're less good to another.
We are certainly at our best when we divide our work, specialising in tasks at which we're each most productive. Such an arrangement will increase total production and benefit both of us. Most of the time it works fantastically, and we both know much of our success is down to the combination of skills we seperatelt possess and when brought together they simply work so well.
This illustrates the law of comparative advantage. This was introduced by David Ricardo who said that countries should specialize in what they are best or most efficient at, and then exchange these products, for in that case the people of both countries will be better off.
In essence, you can replace countries with either companies, or individuals. Comparative advantage means focusing on what you are comparatively good, skilled, or efficient at–and working with others to take care of the rest. If you do so, society as a whole will be better off.
It's important to determine where your time is best spent and make conscious decisions to focus on those areas. Outsource other jobs t if my time can be better spent doing something else.
I'll make sure this post goes live because I'll publish it myself. Because the adage still holds true that "If You Want a Job Done Right, Do it Yourself." Now i admit he is a genius and a great business partner, but let me tell you one fact about him, his memory is atrocious. I'm safe to tell you because he won't remember to read our blog today.
Are you so busy spreading yourself to thin by trying to do it yourself . Well start to delegate!
Score Your Way To Good Health - With Our Healthy Lifestyle Plan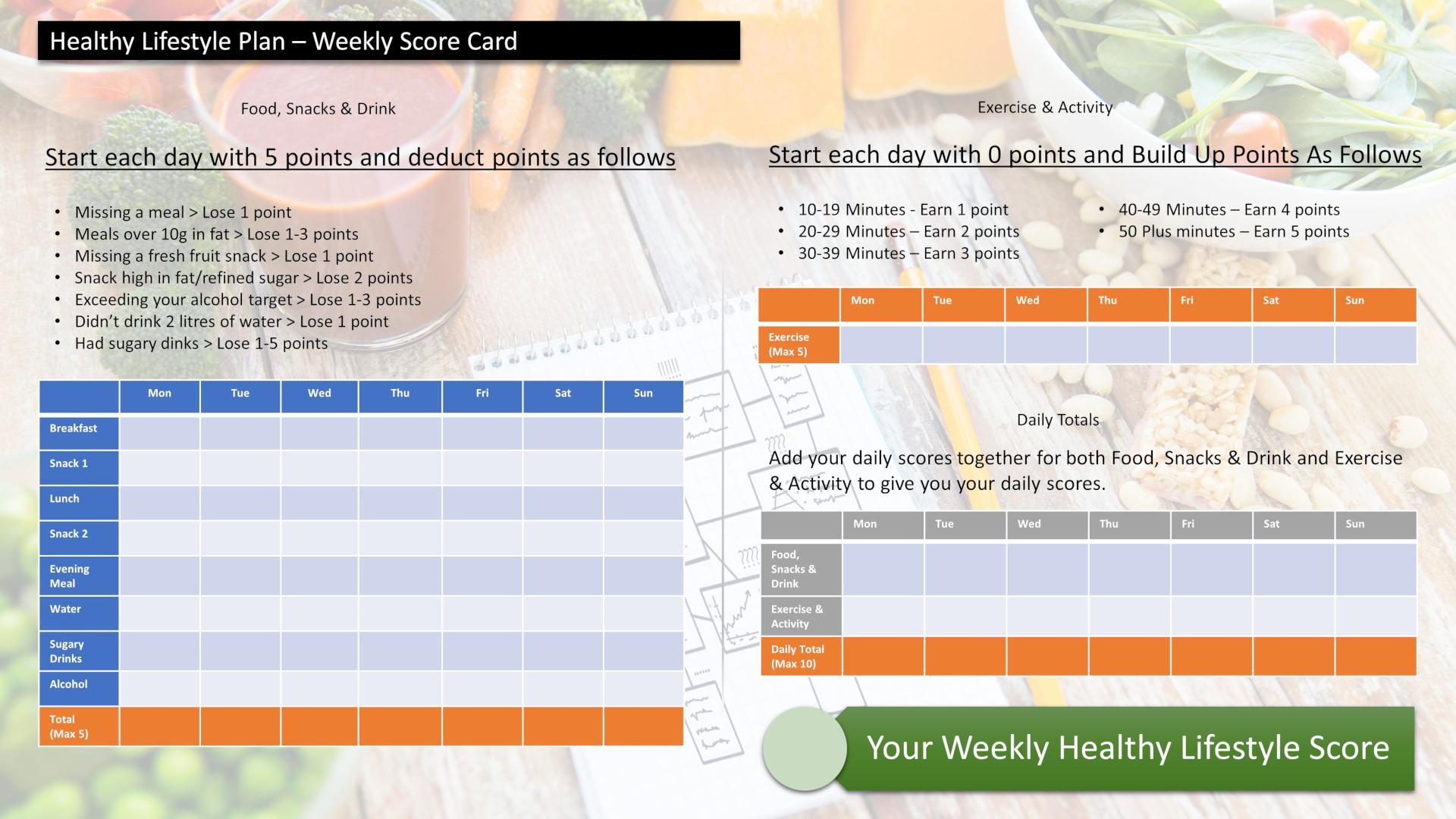 Score your way to good health with our healthy lifestyle plan and it's unique 70 point weekly scorecard!