Why is it that people seeking inspiration always look to things around them?
They constantly look around hoping to find someone or something that will spark their inspiration., bring them creativity or launch them to a happier place.
Always looking to find motivation from somewhere. Needing something to inject confidence into them. Help to feel good about themselves. Constantly seeking answers to questions by looking outside of themselves.
But they never look inside of themselves!
The word inspire comes from the Latin word for inspirare, which means to breath upon or into. Inspiration is defined as "The process of being mentally stimulated to do or feel something, especially to do something creative". When we're inspired, we grow … Our lives have new breath. Our soul and our actions are one.
The word 'inspiration' refers to the stimulation of the emotions or mind to a high level of activity or feeling.
All the inspiration that you will ever need is already in you. You just have to look inside to find it.
At the center of your being you have the answer; you know who you are & you know what you want. ~Lao Tzu
My number one method to bring my inspiration to a peek is looking within. I first have to turn off my mind and enjoy complete silence.
I find a quiet place where I can allow my body and mind to just be, quieting myself and allow my innermost thoughts to surface
I love just sitting alone in total silence for maybe 10 to 15 minutes. I detach myself from any problems, from my own life, my thinking, I still everything. . I silence my mind by becoming present, by paying attention to my breathing and surroundings, by paying attention to my inner feelings within my body.
The answers to our personal questions and the inspiration we seek can be found by looking within. Then I wait until I receive guidance. It is my best guide.
At the completion of my silent time I feel certain of the direction of my life, and I feel inspired.
When you feel inspired, you also feel energetic and confident, ready to take action.
And that is crucial, that once you're inspired, to push forward towards your dreams, you have to act on that inspiration. Do something about it straight away.
Let inspiration guide your every day life, look within and see your goals, dreams and happiness come into your life!
Score Your Way To Good Health - With Our Healthy Lifestyle Plan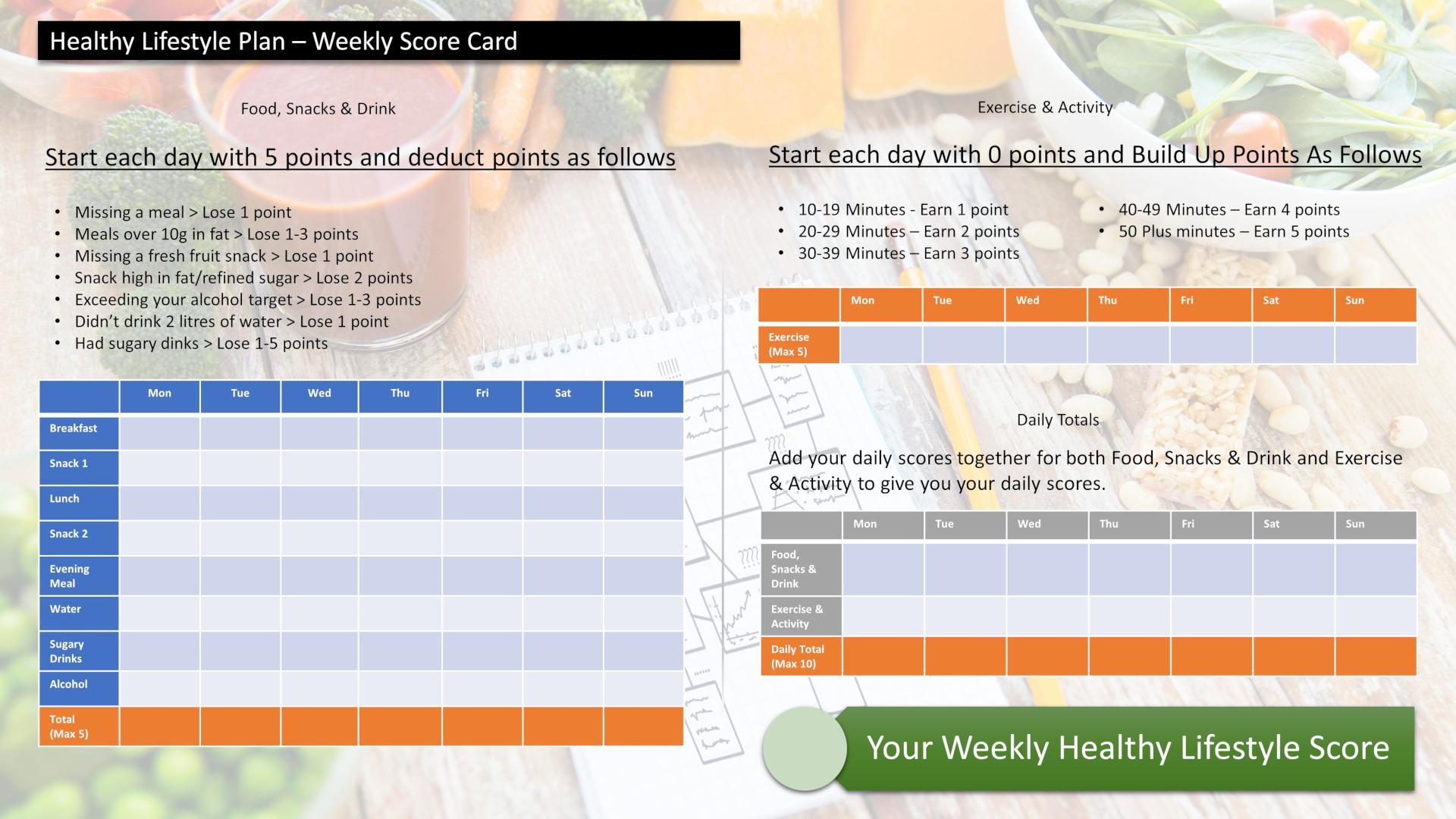 Score your way to good health with our healthy lifestyle plan and it's unique 70 point weekly scorecard!