One of the favourite questions I ask those I coach is, what are your greatest talents? It has taken very little time for me to begin to see the potential of many of the people taking the course at my Reinvention University. It amazes me that although I can see clearly what each of them has to offer, they themselves struggle to see for themselves were their true talents lie..
That seems to be one of the biggest problems that people have. They undermine their own capabilities and fail to see what they have to bring to the world.
I see it as my job to remind each of those on my course that they possess a wealth of resources within them, including their special talent and ability, which is currently locked up and hidden away in a dark recess somewhere in their minds. At times they deliberately hide away from the answer because they know it was their true destiny, but to make it happen now they'll have to make big changes in their lives.
Under my guidance I hope that they will develop their awareness of their own talents and abilities. With the right instruction I know I can help them to manifest incredible change in their lives by connecting to their incredible latent strengths. To give them the belief that to follow their true talents can't be wrong. Whether they were meant to be a comedian on stage, a pianist filling an auditorium with the sounds of heaven, or crafters creating unbelievable pottery, or another million things that could be their right path.
I think one of the saddest things about people is that they hold themselves down, limit their potential, and go through life creating just a shadow of what they could have been and done.
Yet anyone can make the changes to allow themselves to lead an incredibly effective life.
To this point everything you've achieved is a result of your past thoughts and beliefs. The things that you have placed your thoughts, focus and energy on in the past have made you the person that you are. The limitations you've accepted, whether internal or accepted from others close in your life.
In my webinar today, I mentioned that they should imagine themselves as a large block of stone, and their decisions and choices now are in effect like the chiselling away of all of the excess stone. It is now up to them to make the right choices so they chip the stone away in the right places so as to create the masterpiece they desire.
I do realise that many are terrified of finally allowing themselves to do what is necessary to fulfil their full potential. Playing it safe has its advantages, after all its hard to fail if you try nothing. But not to try means that you will never find the best life you had to live instead you'll settle for mediocrity and the feeling of dissatisfaction will always be close by.
I believe my secret talent that I've discovered over the past few years is my ability to inspire other people. Whether through my speaking, written word or coaching my skills bring people a belief in themselves and create the motivation within them to take action. I help others by inspiring them into action. That is where my talents lie
So if you're looking for happiness and fulfilment in life spend time uncovering things that you are really good at, your greatest talents.
Part of my excitement with the Reinvention University is helping others embark on a self-discovery process that will lead to an understanding of their natural talents.
If you want to start a similar process ask yourself these simple questions:
1. What activities do you enjoy doing?
2. What activities do you excel at?
3. Are there any special skills that you think you're better at than your peers?
So what are your greatest talents? Do you use them?
I have feelings too. I am still human. All I want is to be loved, for myself and for my talent. Marilyn Monroe
Score Your Way To Good Health - With Our Healthy Lifestyle Plan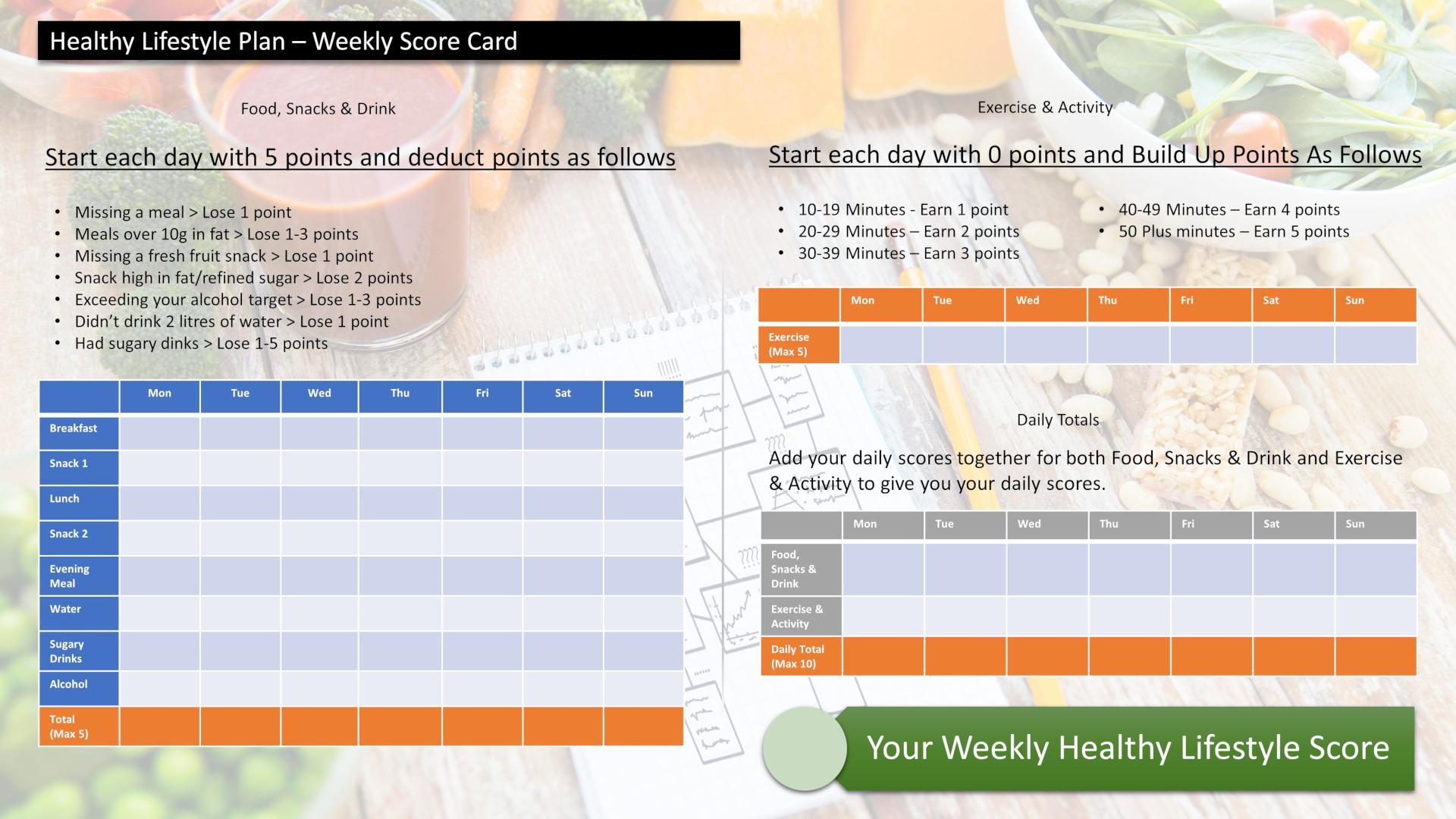 Score your way to good health with our healthy lifestyle plan and it's unique 70 point weekly scorecard!