You Too Can Be Successful Online!
You Too Can Make Money From Your Blog!
You Too Can make improvements in your Life!
You Too Can Benefit From Working With A Life Coach With A Proven Track Record!
You Too Can Benefit from working with an SEO and Word Press Expert!
And we'll also help you by letting you work with a TOP Network Marketer!
The late Jim Rohn was once asked what was his greatest fear:
"not becoming all that you can be".
As a personal development coach I know I have enormous potential and that we all possess a unique set of capacities, skills, and abilities.
This is what I brought to blogging
One common characteristic for all of us is that success is a journey. It has multiple peaks and troughs. One success builds on another. Setbacks and mistakes will occur.
Nothing comes easy. Nothing is given to you. Whatever you do, you've got to work for it and earn it.
I came to blogging 18 months ago. My Alexa Ranking back then was I seem to remember about 21 million. At this moment in time it swings between 114,000 and 97,000. I also have 3 others in the top 300,000, two of which are only 3 weeks old.
For many years now I have been running a personal development life coaching business. I now also work with bloggers. Both those new to blogging who want to set their blogs up right from the start and others who feel their blogging efforts have not achieved the results they were after.
I understand that most people like you, would like to enhance your business online, but lack the skills and knowledge to get it up and running correctly.
Although a lot of a blog's success comes from the on-going effort you put into growing and nurturing it, there are a few things you can do to give it the best possible chance from day one.
If you really want to learn how to become successful in developing an online business while keeping your sanity we have something very special to offer you.
Would you like to see yourself as more successful?
Do you want people to be saying good things about you?
Do you want to feel more resourceful?
Would you like to understand how to improve your mindset?
Are you searching the answer how to build your online business while keeping your sanity?
I have teamed up with Neil Haywood, my business partner who is an SEO and WordPress Expert, and John Jarvis an Online Marketing Professional with many years of experience and an amazing track record.
On the 3rd of October we are launching our new 12 Weeks Training Program at 'All the Missing Pieces'. We will provide a wide variety of content, information, tips, and tricks when it comes to online marketing, blogging, entrepreneurship, personal growth, and development, and many other topics that will help you along the path of true freedom. We are incredibly passionate about helping you live life to your highest potential. We will help empower and inspire you to live life to the fullest, create the reality you truly want for yourself, and live according to your true purpose on this planet.
You will have access to
•           12 weeks of downloadable workbooks
•           12 Live training webinars
•           12 Live Q&A webinars
•           Email contact with the Coaches
•           Plus much more…
On completion of the 12 weeks you will have access to a private members area with articles, videos, audios featuring personal development/life coaching/blogging/Seo/online business/marketing information not available anywhere else.
If you can supply the patience, persistence and perseverance literally nothing can stop you from living your dreams and true purpose in life once you join our program! We will encourage you to live a more extraordinary life.  We have the strongest desire to help you find the power to change your life significantly for the better.
Some people are deluded to think that if you buy a computer, connect online and start a blog you have discovered a "magic button " and the answers to all of your problem. Alas by now you have found it doesn't quite work like that.
We can show you how to make a full time living on the internet and help you with your personal development and life skills.
The 'All the Missing Pieces' Training is going to completely revolutionize your business, your income, and your life…
If  you join our team  you will learn so much about how to create true freedom in your life. You will grow as an entrepreneur ,as a human being and enjoy your life so much more, we promise. And we're very much looking forward to sharing our knowledge with you. Let's grow together and enjoy our new independent lifestyle.
We look forward to getting to know you!
So, if now is finally the time to start moving towards wherever it is you want to be, and you're committed to succeeding, , subscribe today, keep your eye on our counter and look in your inbox on October 3rd for full details.
We are bringing together the unique skills of three very talented people. Together they have years of experience with Personal Development, Life Coaching, Blogging, Networking, SEO, Word Press, Network Marketing, MLM and training
Our 12 weeks training course will vastly change the course of both your life and business for the better!
Don't forget subscribe today, keep your eye on our counter and look in your inbox on October 3rd for full details.
A mindset for success. We will provide you with the mindset to become a successful on line entrepreneur and successful in LIFE.
Larry Lewis.
Score Your Way To Good Health - With Our Healthy Lifestyle Plan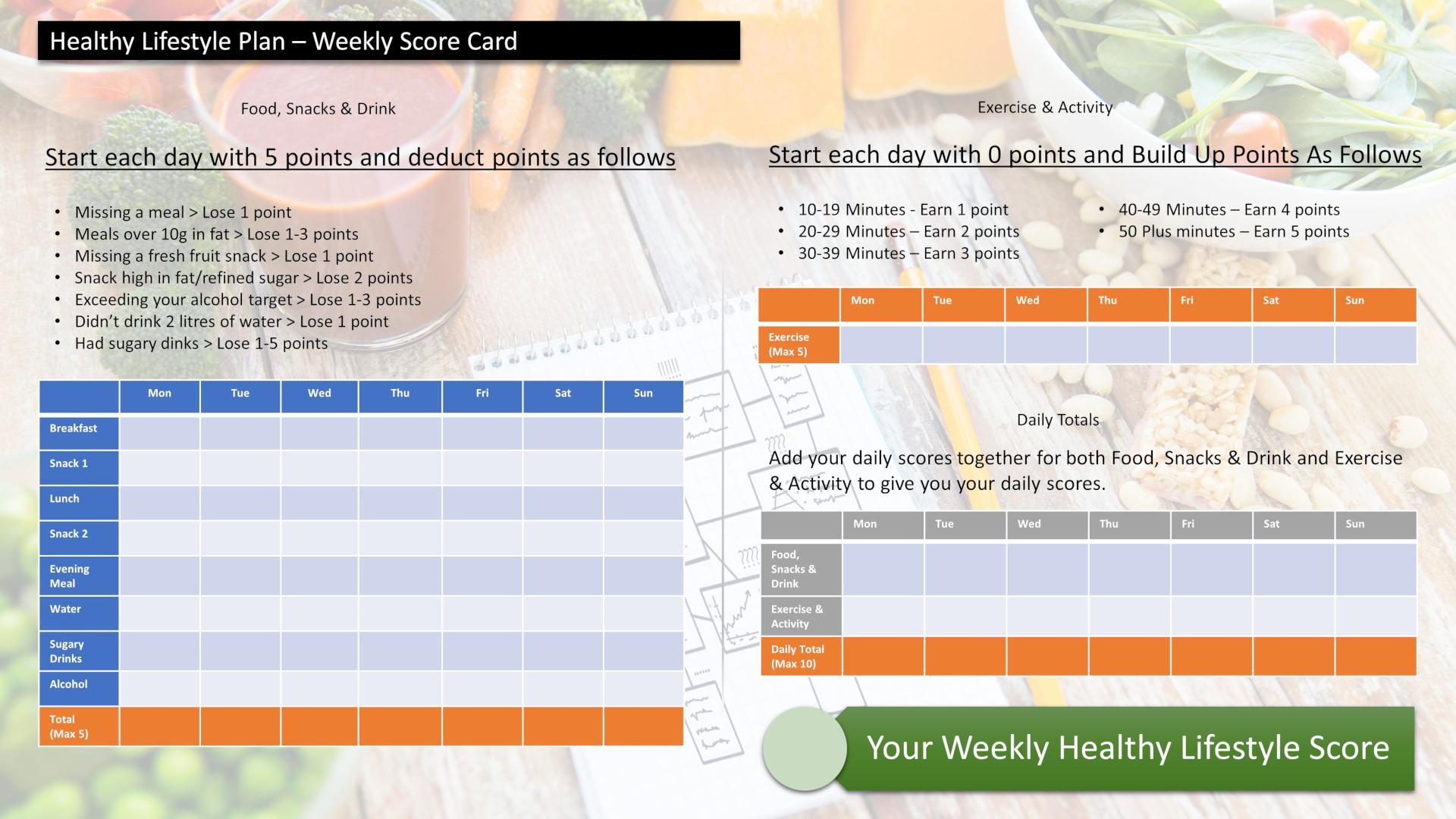 Score your way to good health with our healthy lifestyle plan and it's unique 70 point weekly scorecard!